Breastfeeding Necessities Every Nursing and Pumping Mom Needs
This post may contain affiliate links that I may receive a commission from if you click & buy. In addition, the information on this site is NOT intended to be medical advice. See my full policy for more information.
You plan on breastfeeding your baby, but have no idea what kind of breastfeeding necessities or essentials you need to stock up on. No worries, in this post we will talk all about the most helpful breastfeeding necessities every mom planning to nurse or pump needs for their sanity.
Whoever said breastfeeding is easy sure wasn't speaking for the rest of us. My journey was anything but easy and I know plenty of other mothers out there in the same challenges I once found myself in too.
The good news is there is an abundance amount of essential items breastfeeding moms can stock up to take some of the hardships out of breastfeeding and you can find them all below!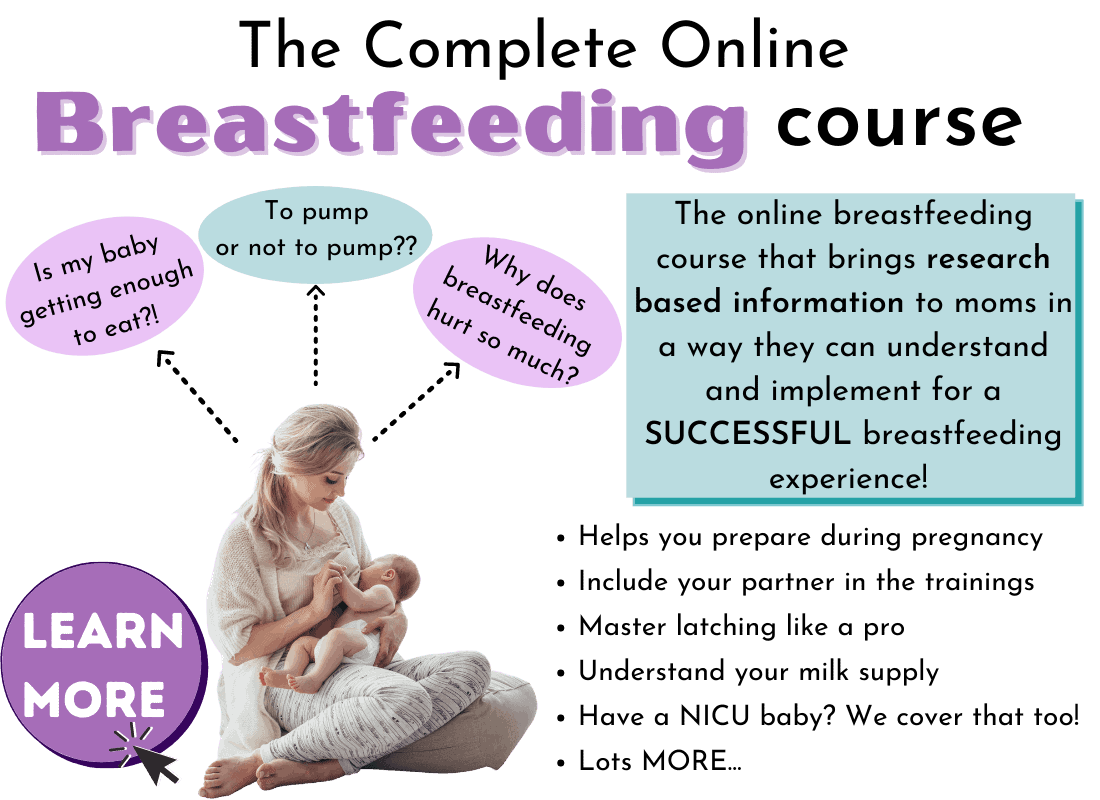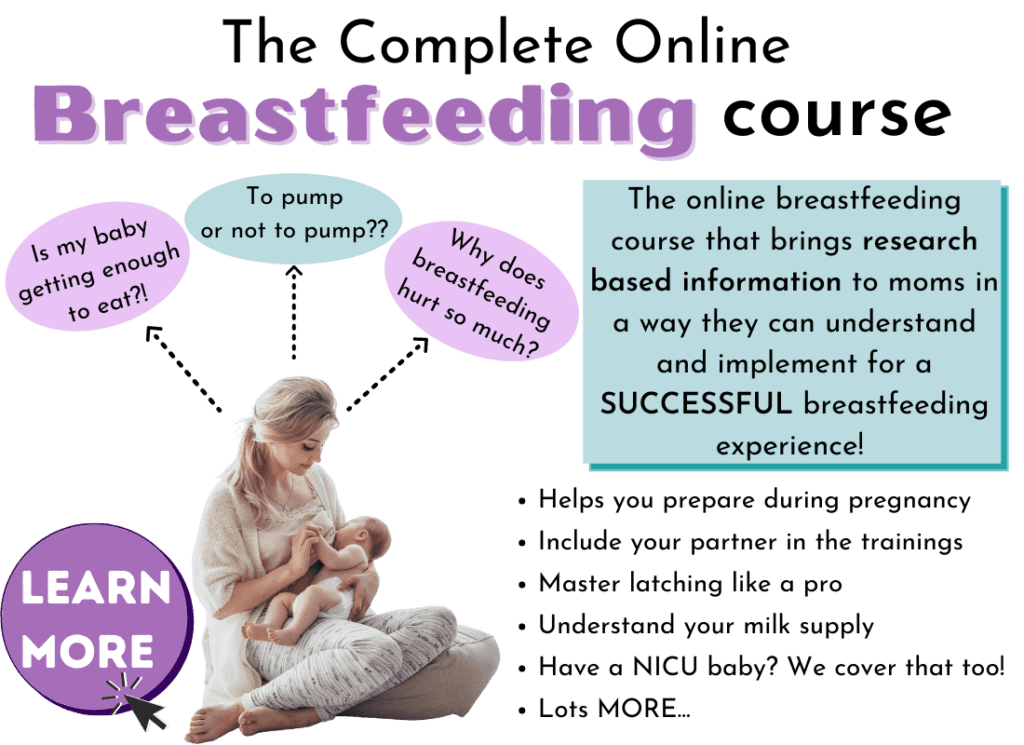 Breastfeeding Necessities to soothe your nipples!
1) Lansinoh soothies breast gel pads
These soothing gel pads were a LIFESAVER when my son was having his latching issues. We would nurse inconsistently and he'd be chomping down to hold on, in turn, causing me tremendous pain and sometimes even bleeding!
Using these soothing pads in between those rough sessions kept my poor breasts feeling soothed and in less pain. One tip, you can throw these in the fridge for an ever cooler relief!
I'd suggest using these little pads during those first couple weeks of breastfeeding as you get adjusted since that tends to be the hardest part for most mamas!
2) Earth Mama Nipple Butter
I went through a few different brands of nipple butter until I finally found this one by Earth Mama.
What I love is that it's 100% organic! It also glides on so smooth, unlike many others, allowing for instant moisture and relief!
One tip I use to do is whenever I'd be pumping, I'd rub a little bit around my flanges to prevent any chaffing – worked like a charm each time!
3) Lansinoh Lanolin Cream
Ok, I know this doesn't fall in the 'organic' category BUT trust me on this one. If you're NOT getting relief from a natural nipple cream, this is cream you need to try.
On some of my worst days (we're talking those early days when my son was chomping off my nipples), this thicker lanolin cream helped me get some relief.
It was a bit harder to apply since it was thicker and stickier, but once applied I did notice relief.
Once you're past those early stages, by all means, opt for the organic nipple butter all the way!
♥ Recommended Posts for YOU:

>>> LIFE-SAVING Breastfeeding tips for beginners

>>> Tips for exclusively pumping moms

>>> How you can prepare for breastfeeding while pregnant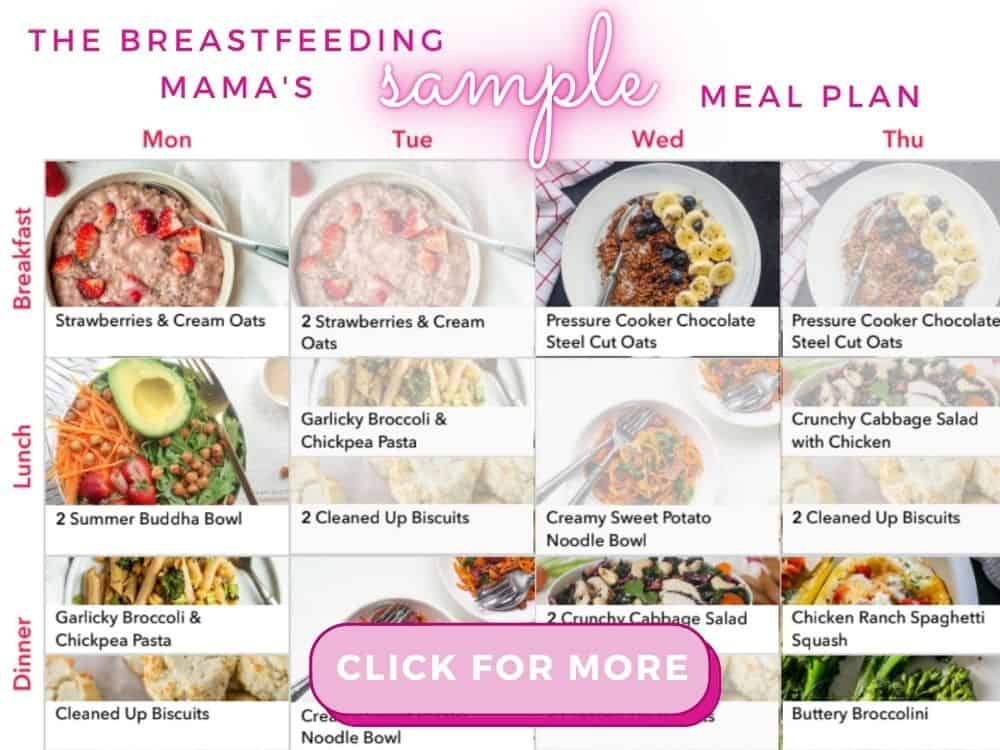 Breastfeeding Necessities for your breastmilk
1) Breastmilk Shells
If you find your boobs leaking out of control AND you're a breastfeeding mama, you probably know how hard it is to use a nursing pad knowing you're wasting milk.
Instead of wasting that milk, wear one of these little breastmilk shell collectors instead! I wore these whenever I would pump or nurse one breast at a time. This way when the other side decided to have a letdown, it would be all caught in these shells allowing me to bag & save for later!
Nifty little hack if you ask me!
2) Medela Breastmilk Storage Bags
Of all the breastmilk storage bags I tried, these ones by Medela were by far my favorite. They froze flat, they never leaked and were easy to pour into the bottle after thawing!
3) Milkies Breastmilk Organizer
Depending on what kind of freezer you have, this organizer can make storing your breastmilk much easier (and organized)!
Simply stick it in the freezer, plop your bags in through the top inlet, and they'll store nice & flat! Plus it helps to be able to stick them in in order of your pumping order so you'll always be able to rotate the correct bags in order!
4) Milkies Breastmilk Trays
If you're not a fan of using bags, no worries! These breastmilk trays make it super easy to freeze your milk in 1 oz increments!
To thaw, all you have to do is simply plop out the number of ounces you need, stick them in a bottle in the fridge and wait for them to thaw out!
With this tray, you'll never have to worry about spilled milk while transferring from bag to bottle.
Breastfeeding Necessities for all mamas
1) Boppy Best Latch Pillow
I debated sharing this or the MyBrestFriend Pillow because they're both similar.
But, what I liked best about the Boppy's pillow is that it was much thicker and provided more support for baby while nursing. Because of that extra support, I didn't have to lean forward or support baby as much making it much easier on my back.
Super suggest checking this pillow out if you're planning to nurse your baby!
2) Nursing Cover
Milk Snob covers are my favorite! They make breastfeeding in public look adorable with all the pattern options they have! You totally don't need one if you're comfortable, but I personally never felt comfortable exposing my breast so I opted to use a cover instead.
This cover also came in really handy on those sunny days where I wanted a little bit of extra shade for our little guy. It fit just right over his car seat and was easy to remove once we got into a shadier area!
3) Medela Steam Bags
These little bags make sterilizing your breast pump parts, bottle parts, pacifiers, etc WAY too easy!
Simply place your items in the bag, add a little water (as per the instructions) and microwave!
You also can reuse the bag quite a few times before having to toss it so you really get your money worth with them!
I used these a lot and it just made the whole process much easier and efficient!
4) A RELIABLE Breast Pump (like the SPECTRA S1)
This breast pump is the best of the best (in my opinion). Without writing a novel, I ended up having to use this pump IN THE HOSPITAL because the actual hospital grade pump wasn't working well for me.
After switching to the Spectra pump I was able to express my colostrum for my son down in the NICU which proved how incredible this pump is. Hence why I always suggest it when moms are looking for a new pump.
5) Lactation Cookies Mix
I actually had a friend give me some of her cookie mix when I told her I was dealing with a low breast milk supply. HOLY COW – THESE COOKIES ARE SO GOOD!
They basically taste like a guilty pleasure with the benefit of containing breast milk boosting ingredients! I did notice a slight increase in my breast milk supply during my pumping sessions (maybe 1/2 oz increase per session), but it was towards the end of my journey so I had opted to not purchase more.
However, I do plan on stocking up once baby number 2 decides to arrive!
6) Booby Tubes
Throughout your breastfeeding journey, you'll probably experience some side effects like:
One easy way to combat some of those side effects is by applying warm or cold compressing! Luckily, these tubes allow you to have BOTH options! But what I love most is that they're very soft and easy to wrap around your breast!
Definitely worth checking out and having on hand just in case!
Remember, you may not need EVERY SINGLE ITEM on this list, but these are the items I'd highly suggest at least adding to your registry and checking out if you do plan to breastfeed (nursing or pumping) your baby!
What breastfeeding necessities will you be stocking up on?