DIY after birth care package for mom she'll be thanking you for, forever!
This post may contain affiliate links that I may receive a commission from if you click & buy. In addition, the information on this site is NOT intended to be medical advice. See my full policy for more information.
Wondering how you can make yourself or a friend an after birth care package to help with postpartum recovery? This care package is the best gift for any mom with a new baby. So keep on reading below to find all the postpartum essentials you should include in your after birth care package!
The last thing any new mother needs to worry about in the first weeks postpartum is wondering how she can recover. That's where giving her the perfect gift (loaded with thoughtful gifts to help her recover) will come in handy. And of course, if you're a new mama putting this care basket together for yourself, it's one of the best things you can do to set yourself up for success.
How to make an after birth care package
First things first, we need to get a basket or container to place all of the items in!
I suggest a medium to large basket, like this one, because some of the items we'll be using are a bit bulky.
Plus, that basket can later be used by mom as a cute storage container for baby's toys, bottles, etc…basically a 2 in 1 gift — and who doesn't love that?
Now, that we have our gift basket, it's time to load it up!
You're probably wondering what you should put in your care basket. We're going to break down every essential item and why it's important, but if you're low on time, here is a general list of things to include:
Perineal sprays
Ibuprofen (to help with postpartum pain)
Healthy snacks like granola bars or nuts
Peri bottle
Epsom salt
Sitz Bath Mix
Thick maternity pads/maxi pads
Witch hazel pads
Dry shampoo
Frida mom recovery kit (already boxed and ready to go essentials)
Lactation cookies (for breastfeeding moms)
Sleep mask
Extra mesh underwear
Cozy socks
Postpartum journal
Water bottle
Nipple shields (for breastfeeding moms)
Nipple cream (for breastfeeding moms)
What do you put in a postpartum basket?
1. After birth pads – lots of them!
Mom will be experiencing bleeding after giving birth. She will experience this whether she has a cesarean or vaginal delivery. So getting her comfortable after birth pads (or discreet undies were my personal favorites) I will only make the experience easier to deal with. Usually, the hospital provides big bulky pads, but who is ever comfortable wearing those?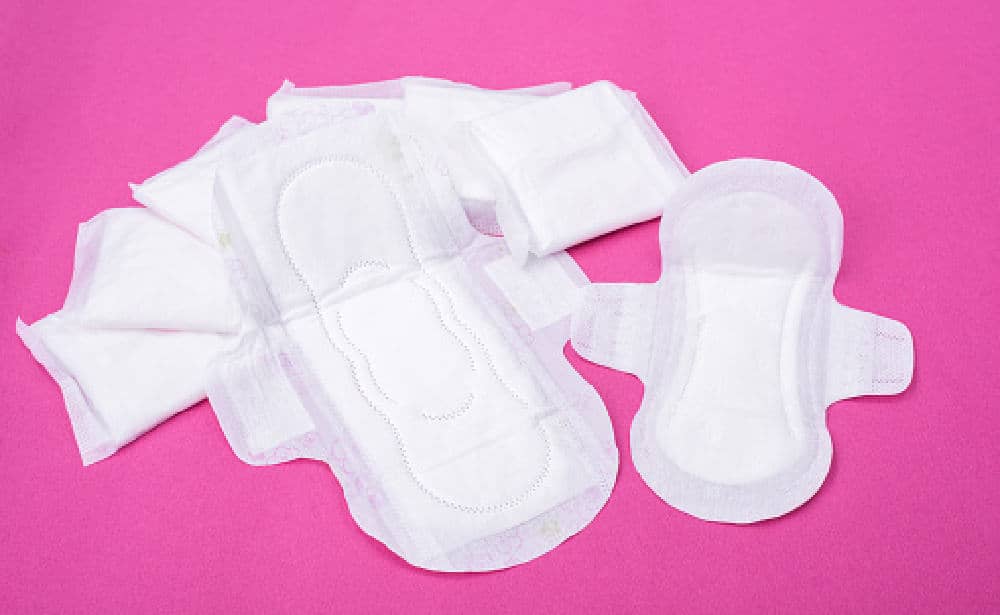 2. Perineal irrigation bottle
So if mom didn't have a cesarean, chances are, things are a bit OUCHIE down there. She definitely won't be wiping after she uses the bathroom, so getting her a perineal irrigation bottle to make after-bathroom clean-up easier is one of the nicest things you can do.
If you're feeling extra nice, you can also pick up some witch hazel for her to mix into the water for additional sanitary and pain-relieving purposes.
3. Soothing perineal pads
We're all about keeping mom comfortable here and one of the best ways is to get her some soothing perineal pads! These pads help to provide cooling relief while also keeping things clean and fresh amongst all the busyness going on down there after birth.
4. Postpartum support belt
After birth, it's pretty common to look bloated and feel a little week in the abdomen/core region. One way to help is by wearing a postpartum support belt. In addition to adding much-needed support for the core, they also are great at helping alleviate back pain as well! If you're looking to gift mom a good quality support belt, I'd strongly suggest this one!
5. Breast compression pads
You may not know whether mom will be breastfeeding baby or bottle feeding baby, but regardless of what she chooses, that breast milk is bound to come in. Gifting her some breast compression pads for her to warm compress to express out milk (helping to prevent engorgement) or cold compress to alleviate any pain/discomfort is something she will be thanking you for big time!
6. Comfortable postpartum robe
Let's be real – we all know that the first week after birth is all about survival. That means mom will likely be living in her comfortable clothes. This super-soft postpartum robe makes the perfect addition to her stockpile of comfort clothing!
If you don't know her size or maybe she already has a robe, you can also give her a gift card, allowing her to pick out something of her choosing.
7. After birth soaking salts
Mom may or may not have picked up a SITZ bath for herself, you know, to soak & soothe her lady bits during recovery. If you want to get her the bath tray, you can, but the soaking salts are what will add a stronger soothing effect to help her find fast relief to any discomfort quickly. And if she doesn't have the SITZ bath tray, she can still use these in a regular bathtub. Just be sure to emphasize the tub should be EXTRA clean before using the soaking salts to prevent any kind of infection down there.
8. Organic Skin & Scar Balm (ideal for cesarean births)
If mama had a cesarean, she may be feeling a little self-conscious about her incision (even though she's a super warrior that should feel proud of getting that baby into the world). One way to help is by gifting her some Organic skin & scar balm!
This balm will help support the healing of her skin, potentially minimize some scarring, and can also be multi-use for other first aid type wounds also, pretty cool, huh?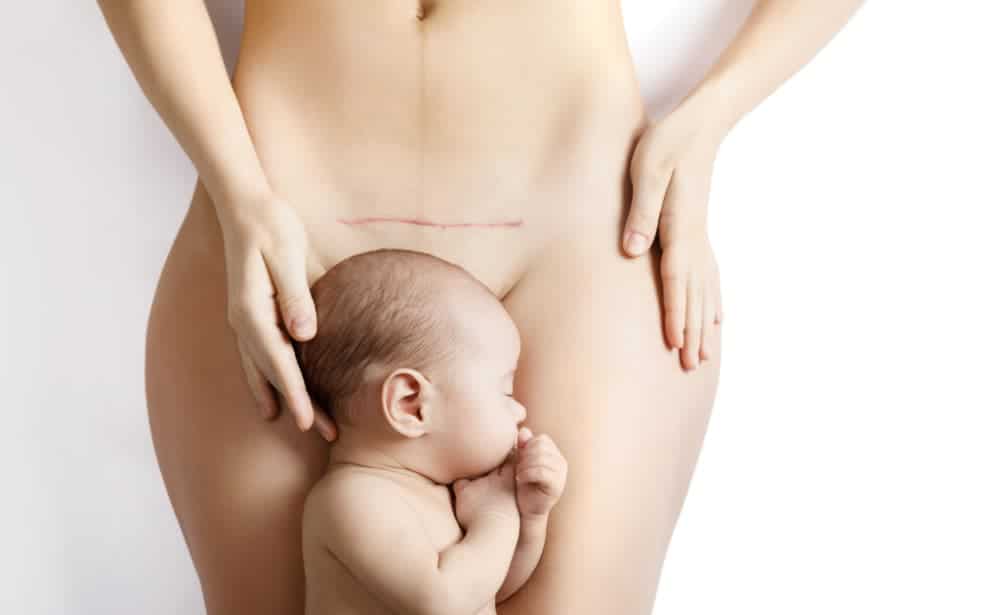 9. Pain and itch spray
Giving birth can leave mom's lady bits pretty swollen and irritated. Not long after birth and as her body begins its healing process, that area will begin to feel painful, itchy, and sometimes even have a burning sensation. To give her some relief, throw in the #1 pain and itch relief spray all moms rave about — DERMOPLAST!
If mama is an all-natural kinda girl, I would opt to avoid the dermoplast (even though it's amazing) and go for a natural product like the Earth Mama Perineal Spray, just as amazing, but all-natural.
10. Boppy nursing pillow
Ok, so even if mom DOESN'T end up nursing baby, this super fluffy pillow (the Boppy) can serve for multiple uses:
Support during breastfeeding (added bonus if mom had a c-section to relieve the pressure of baby being directly on top of moms belly)
Support to simply hold the baby if mom had a cesarean (doesn't have to be for nursing)
Cushion for mom to sit on to ease the pain of sitting down on a stiff surface
Later, can be used to prop baby up during tummy time or play time
Now, you've made mom THE BEST after birth care package she will for ever be thanking you for!
However, I know some of you reading this are thinking, "I don't have the time to put all this together…what else can I do?"
Don't worry, I've got you covered!
11. Postpartum journal
This is a bonus because I think aside from mom's physical recovery, we need to ALL do a better job in showing moms support throughout their postpartum mental health as well. Besides offering to help or bring food, a great way to help is by gifting her a postpartum journal!
This workbook was created by a Clinical Psychologist that specializes in perinatal mental health.
It is loaded with information to help new moms understand the changes they're experiencing emotionally along with tools to use to help reframe certain negative thoughts and better combat any depressive or anxious thoughts.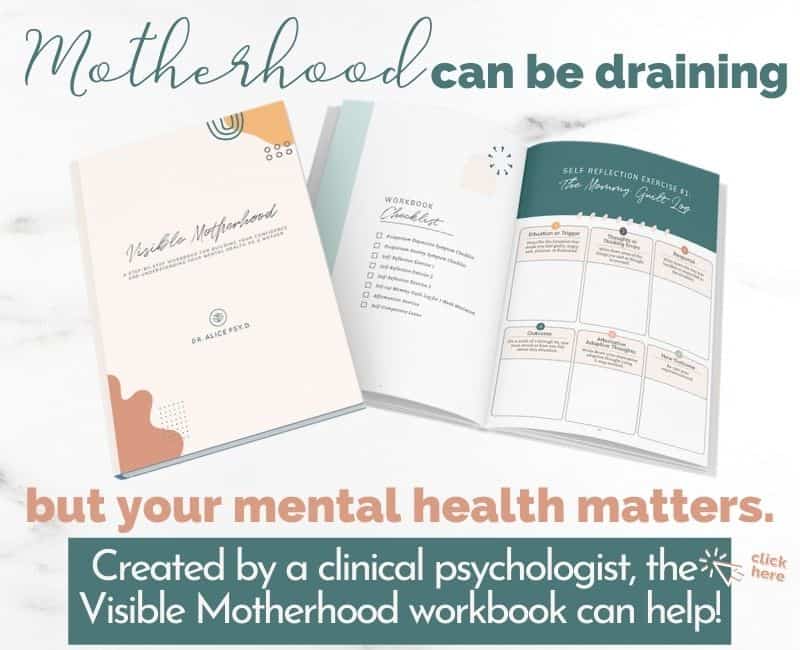 Premade After Birth Care Packages
I know it can be time-consuming ordering every little item, trying to put it together nicely, and then find the time to bring it to mom. It's busy, life gets hectic, I TOTALLY understand.
So a great alternative would be to pick up one of these pre-made Postpartum Care Boxes instead!
Perfect if you're looking for all the bare basics mom will need to find some comfort after birth. This kit comes with:
A Peri Bottle
4 Underwear
4 Instant Ice Maxi Padsicles
Witch Hazel Pad Liners(24ct pack
Perineal Healing Foam
Toiletry carrying bag
Caddy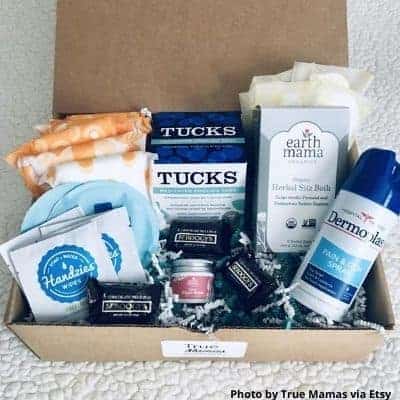 This postpartum box is a completely customizable care box. You can select from a variety of product options ranging from 4 items up to 8! Definitely one to check out if you're looking for a pre-made box that can be shipped straight to mom after delivery!
My Daily Mantra — Mama Est.2020 Gift box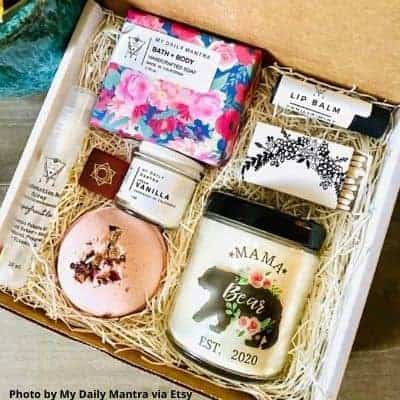 The Mama Est. 202 Gift Box is a cute little gift box full of items to help mom feel relaxed, soothed, and calm. All very important parts of a successful postpartum recovery! And, you get the option to purchase a small box or a large box full of goodies for mom-to-be!
Now that you know how to create the BEST after birth care package for mom in the fourth trimester, what items will you put in your basket?