Freezer Meals for Postpartum: A Must for New Moms
This post may contain affiliate links that I may receive a commission from if you click & buy. In addition, the information on this site is NOT intended to be medical advice. See my full policy for more information.
Looking for simple, easy, and healthy freezer meals to whip up before you're postpartum? Look no more! With over 25 recipes on this page, you'll have meals stashed away and ready to go for days after you give birth!
Bringing a new baby into the world is one of the most incredible experiences, but it also comes with its share of challenges — trust me, mom of two here. As a new mom, your life is filled with sleepless nights, diaper changes, and of course the best part, countless cuddles.
During those early days, cooking may be the last thing on your mind. In fact, you may probably dread it. I know I did. That's where freezer meals come to the rescue!
In this blog post, we'll explore the great way freezer meals can be an essential part of your postpartum period. Plus, we'll provide you with a list of 25 healthy freezer meal ideas to make your life as a new parent a little easier. And trust me, they're delicious.
Why Freezer Meals Are a Great Idea for New Moms
1. Easy Meal Prep
One of the best things about freezer meals is how easy they are to prepare. You can whip up a big batch of your favorite recipes in your third trimester when you still have the energy and time. You can enlist the help of your partner or you can invite your besties over to lend a hand in the meal preparation. This ensures you have a stockpile of delicious meals waiting for you when your baby arrives.
2. Nutritious Meals
As a new mom, your body needs all the essential nutrients to recover from childbirth and keep your energy levels up (especially if you're planning to breastfeed). Freezer meals allow you to plan and prepare nutritious meals in advance, so you don't have to rely on take-out meals 24/7.
I can't tell you enough how helpful it was to have some healthy meals stored away in the fridge and freezer, ready to heat up, whenever it was meal time.
Though — we're pro-indulging whenever your heart and soul need it, so don't feel bad if it's been a day and you just need something extra savory to hit the spot.
3. Perfect for Postpartum Days
As a mom who prepared many freezer meals in the third trimester, I can't stress enough how much of a lifesaver it was during those chaotic postpartum days. Picture this: I had just brought my little bundle of joy home, and sleepless nights were the new normal. The last thing I wanted to do was spend hours in the kitchen. But thanks to those prepped meals, I didn't have to.
Instead of stressing over breakfast, lunch, or dinner, I could focus on bonding with my baby and catching some much-needed rest. Whether it was a hearty lasagna or a simple chicken stir-fry, having those freezer meals ready to warm was like having a hug from my past self, reminding me that I was cared for and supported during this incredible but challenging journey into motherhood.
So, if you're expecting or know someone who is, take my advice: stock up on freezer meals and prepared dishes. They'll be your culinary saving grace when you need it most.
4. Reduce Your Stress
Knowing that you have a stockpile of meals in the freezer can provide peace of mind and reduce the stress associated with meal planning and preparation. I know it did for me.
Think of it this way, instead of spending countless hours in the kitchen trying to cook your meals and then clean up after, you can instead use that time to bond with your baby, rest, spend time with your other children, or engage in self-care activities.
5. Variety of Recipes
Freezer meals aren't limited to bland or boring dishes either. You can prepare a wide range of recipes that can be customized to dietary preferences and restrictions, making it easier to meet specific nutritional needs or accommodate any food allergies.
Basically — you can plan and prepare any type of meal that fits your needs and your family's needs.
The Best Healthy Freezer Meal Ideas
Now, let's dive into the exciting part: the list of 30+ of the best healthy freezer meal ideas for new moms to prepare in their third trimester. These meals are not only easy to make but also packed with essential nutrients and flavor. And below this list, we included our all-time favorite make-ahead freezer meal recipes for postpartum moms.
Breakfast Freezer Meal Ideas
Breakfast Burritos: You can get creative with some scrambled eggs, black beans, and bell peppers wrapped in tortillas. Add in some cheese for extra flavor.
Pancakes: Add protein if you struggle to eat protein throughout the day. Make a double batch and freeze them for quick breakfasts.
Overnight Oats: Prepare individual jars with oats, yogurt, and your favorite toppings. This is my favorite brand of overnight oats that mix so well.
Smoothie Packs: Freeze your favorite smoothie ingredients in single-serving bags or cups that are ready to blend. You can also snag ready-to-blend smoothie packs from Smoothie Box.
Lactation Cookies: Breastfeeding mama? Give your milk supply a little boost with some homemade lactation cookies.
Breakfast Freezer Meal Recipes for Postpartum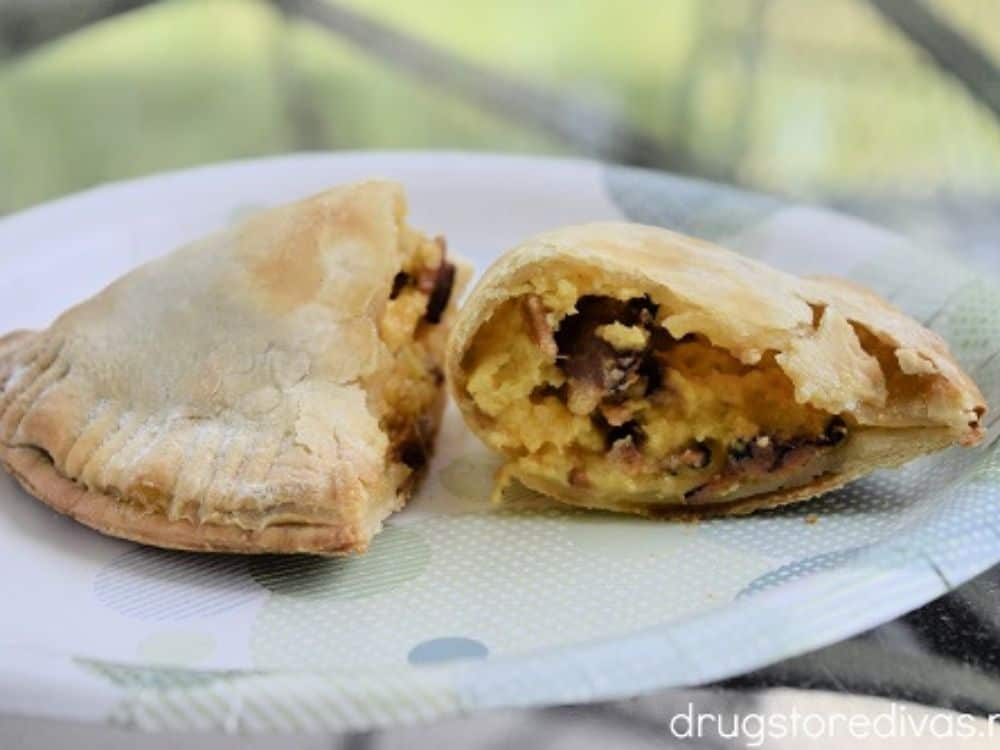 A warm breakfast is clutch after you have a baby, but you don't have the time to make it. Now you do. Just make these breakfast empanadas, freeze them, then cook them in the air fryer for 10 minutes.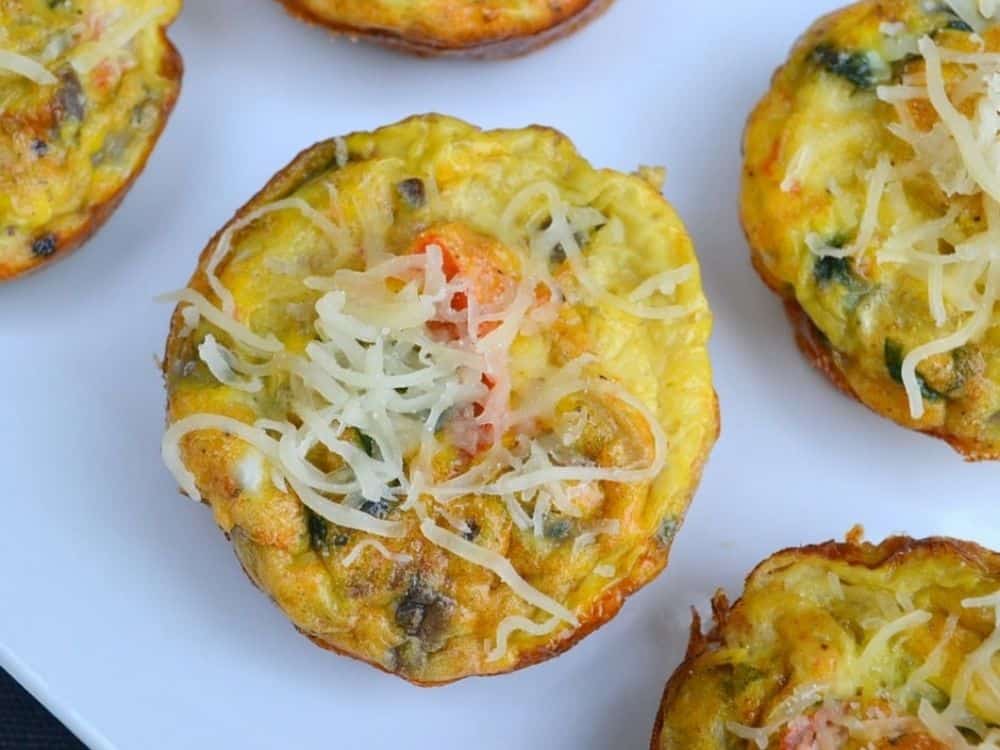 Every postpartum mom needs to start the day off full with a healthy meal. That's why these easy-to-make healthy egg breakfast muffins are perfect! They're full of protein, veggies, and flavor! This recipe is freezer-friendly too, so you can make them well before baby arrives and pop them in the microwave for an easy breakfast after those sleepless nights.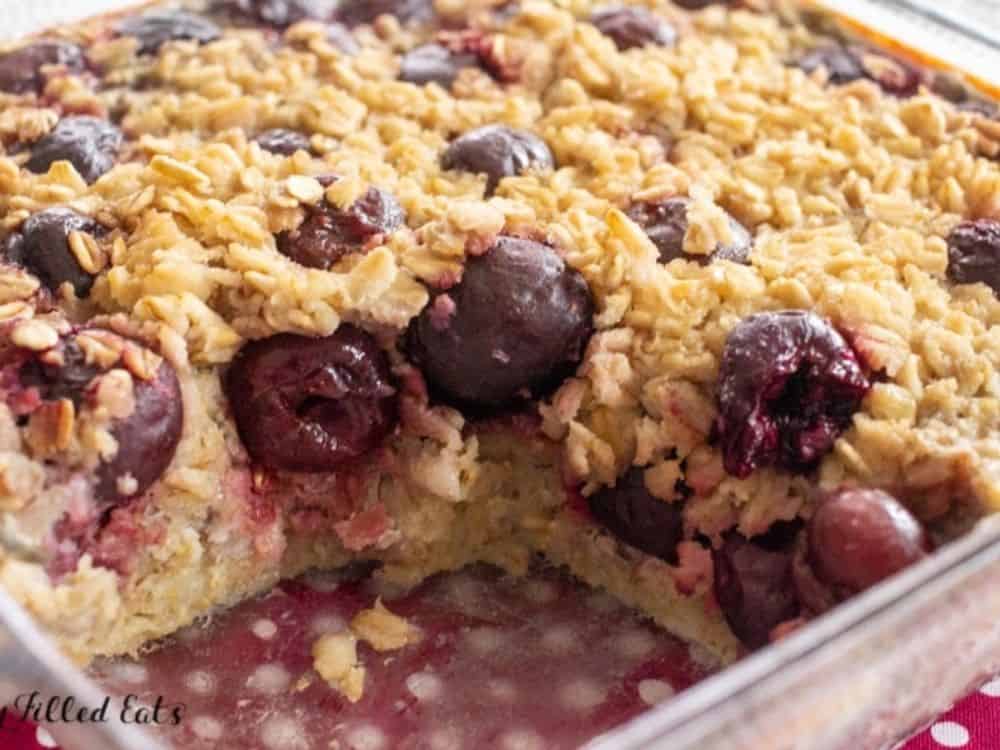 This simple-to-make baked oatmeal is a great freezable make-ahead breakfast for postpartum moms! Just warm up a square whenever you need and you are good to go!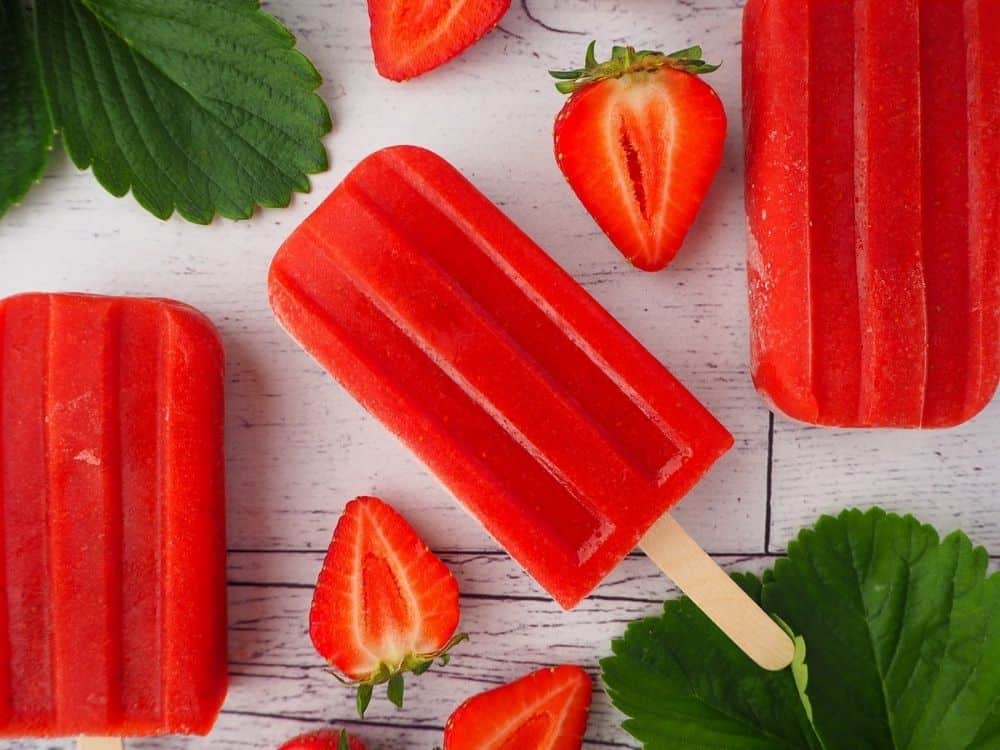 These fresh strawberry popsicles are bursting with strawberry flavor you won't be able to resist. With whole fruit and no refined sugar, they are a great snack for kids, kids at heart, and of course — recovering postpartum moms!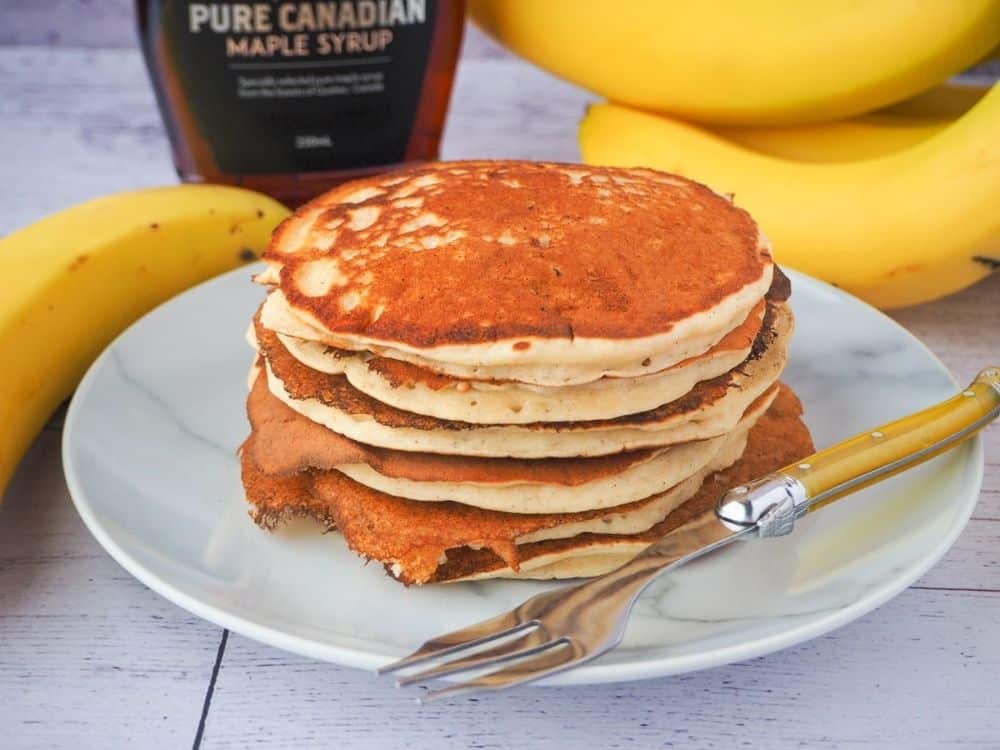 These healthy banana pikelets are super easy to make with only four ingredients. They freeze well and make a yummy family-friendly breakfast, lunch, or snack for everyone!
Moms will love waking up to the smell of these delicious pikelets for breakfast in bed as they recover from one of the most special and delicate times of their life, childbirth!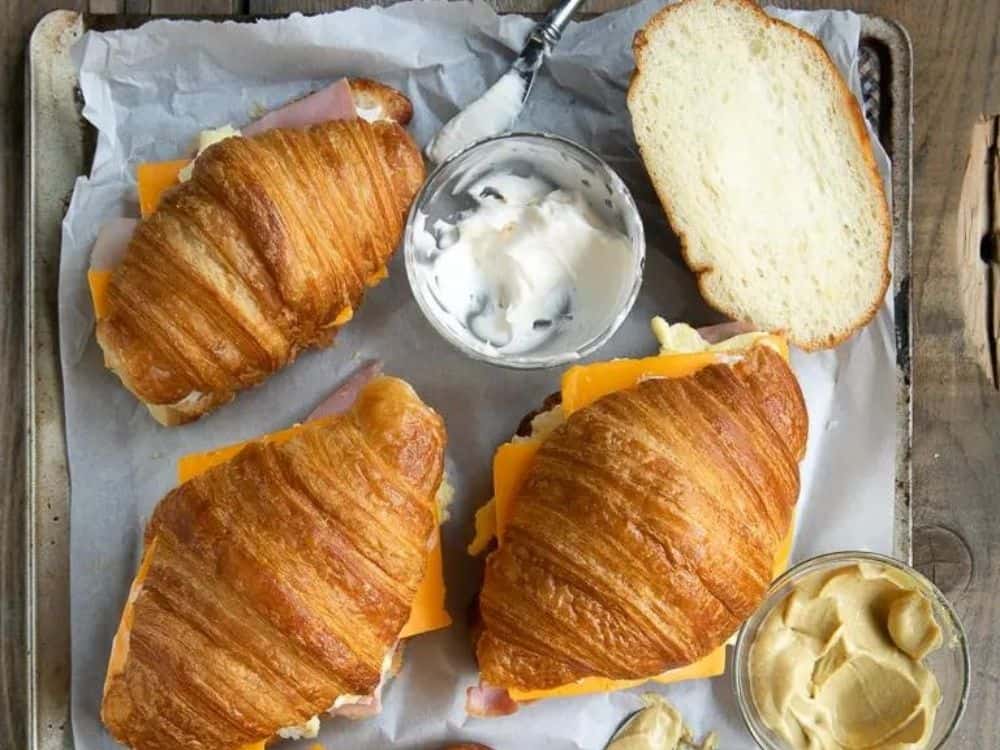 Start your busy morning off right with these delicious freezer-friendly breakfast sandwiches! They're loaded with eggs, cheese, and ham on a flaky soft croissant!
Every mom will love this recipe. Heck, her entire family will love them!
Lunch and Dinner Freezer Meals Ideas
Chicken Enchiladas: A family favorite made with boneless chicken breasts, flour tortillas, the best enchilada sauce, and topped with cheese.
Beef Stew: Cook a big batch in your slow cooker and freeze in portions to heat up later.
Vegetable Lasagna: Packed with layers of delicious veggies and cheese, I'll be honest — not my favorite, but easy to make a lot of.
Spaghetti Sauce: Make a hearty sauce to pair with a variety of pasta dishes throughout the week.
Chili: A protein-packed option with ground beef and black beans will hit the spot.
Stuffed Bell Peppers: Prepare and freeze these nutritious stuffed peppers one by one for a delicious dinner during the week.
Chicken and Broccoli Alfredo: Creamy and satisfying. Plus you can often find this pre-made in the grocery store's frozen aisle.
Meatballs: Use beef or turkey, cook them in a delicious sauce, and freeze them for easy meals.
Black Bean Soup: A hearty, vegetarian option for those who don't eat meat.
Shepherd's Pie: A comforting family favorite that almost everyone loves (and seems to be a meal train favorite).
Teriyaki Chicken: Great for a quick stir-fry over some white rice with veggies.
Sweet Potato and Black Bean Burritos: A healthy and filling option to eat for lunch throughout the week.
Chicken Pot Pie: Freeze in individual servings for convenience so all you have to do is heat and eat.
Spicy Lentil Soup: This soup is packed with fiber and flavor.
Beef and Broccoli: Another tasty stir-fry option to warm up over some rice and veggies — we ate A LOT of this in my postpartum days.
Baked Ziti: Ziti is super easy to portion and reheat, making it a freezer meal favorite for many.
Butternut Squash Soup: A nutritious and comforting choice with so many different recipes to try for a variety of flavors.
Mason Jar Salads: This is one of my favorites because it's so easy. All you do is prepare your salads in mason jars for a quick side salad.
Veggie and Cheese Quesadillas: Simple and satisfying (especially for vegetarians).
Pesto Pasta: Make-ahead pasta dishes freeze beautifully and are always a hit with toddlers if you have other kids at home.
Teriyaki Salmon: A healthy option for everyone being that it's rich in Omega-3s.
Chicken Fajitas: You can make these quickly with a simple marinate, then toss them in the freezer for an easy weeknight meal.
Peanut Butter Energy Bites: Enjoy these healthy snacks for a quick energy boost and sweet tooth satisfaction throughout the week.
Vegetable Stir-Fry: Keep a batch of stir-fried veggies for a side dish to use with any of the meals above!
Homemade Pizzas: Probably my favorite because who doesn't love pizza? Make your own frozen pizza with your favorite toppings for a quick dinner.
Postpartum Meal Prep Recipes for Lunch/Dinner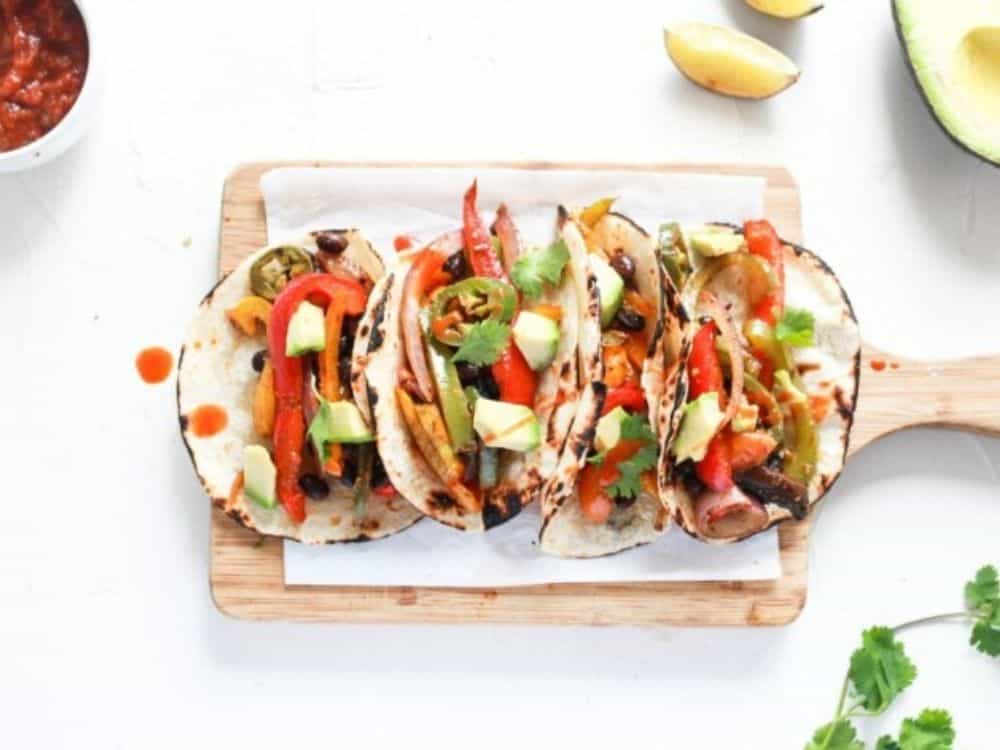 Buy precut vegetables or dice them yourself and have delicious tacos with this one-step black bean taco recipe!
Easy to whip up and easy to stash away in the fridge for another day making them perfect for new moms!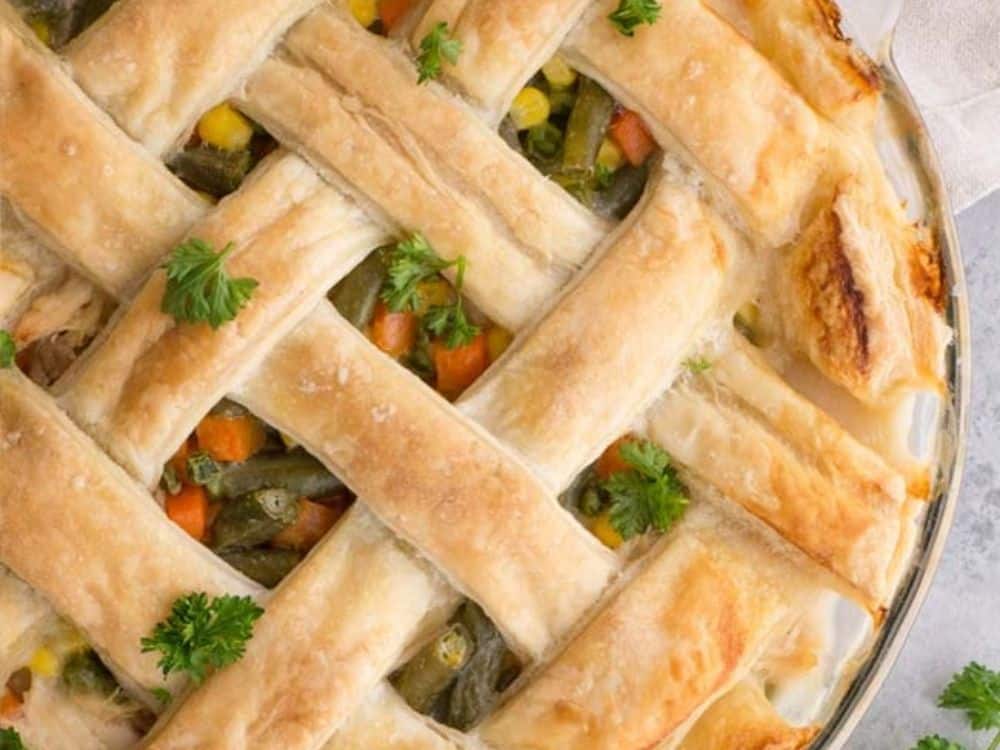 This easy pot pie recipe is delicious and freezer-friendly — perfect for new moms! Plus, nothing fills you up with that hearty, warm, fuzzy feeling than a good ol' pot pie!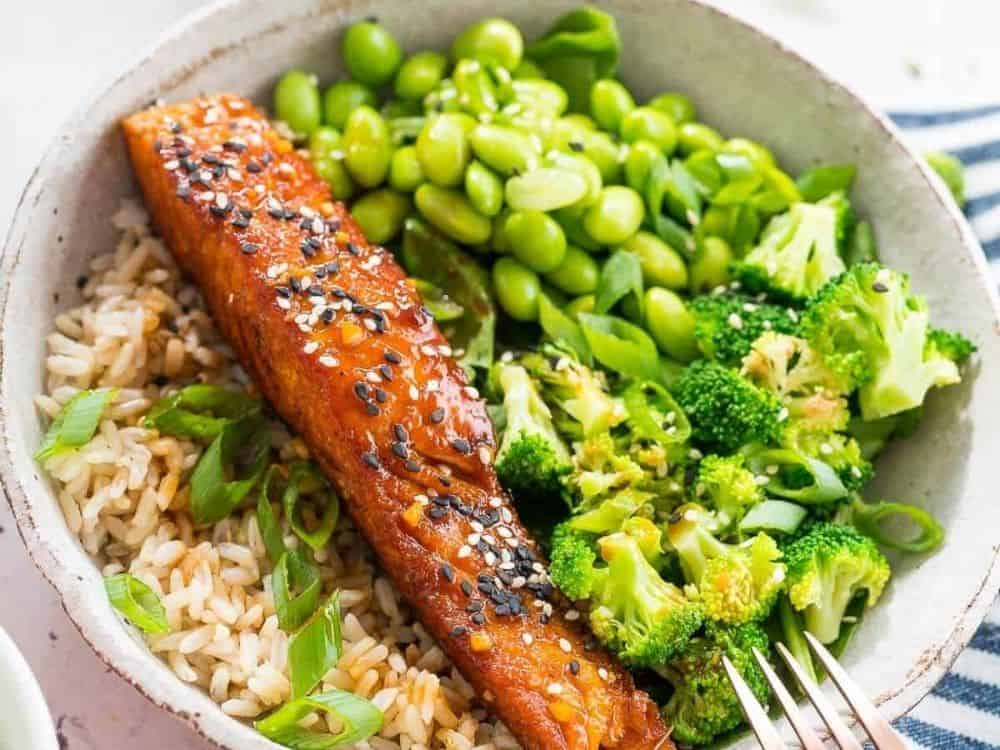 These healthy Teriyaki Salmon Bowls are quick and easy to make in just 15 minutes! They're perfect for lunch or dinner and great for meal prepping.
The Salmon in this recipe is juicy with a crisp outside with a sticky, sweet, salty, and tangy sauce glazed over. You then finish off with the remaining sauce mixed in with your choice of rice and greens for a well-balanced healthy meal for mama.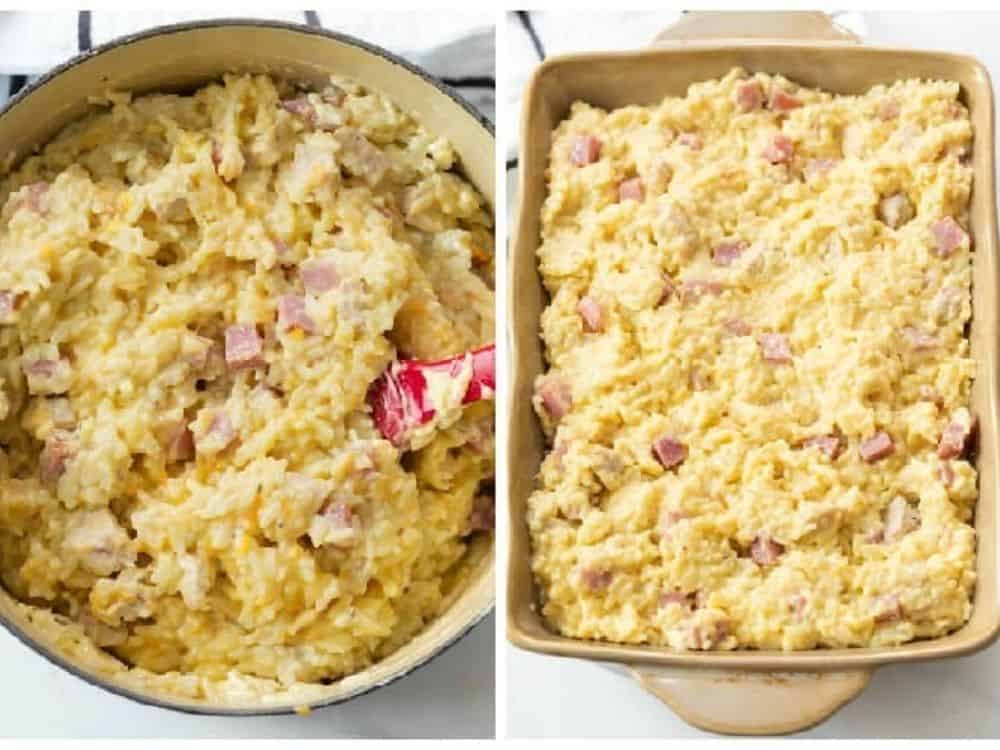 This Chicken Cordon Bleu Casserole is made with creamy rice, diced or shredded chicken, ham, and melted swiss cheese with breadcrumbs!
It's super easy to make ahead of time and the leftovers make a great freezer meal for the next time!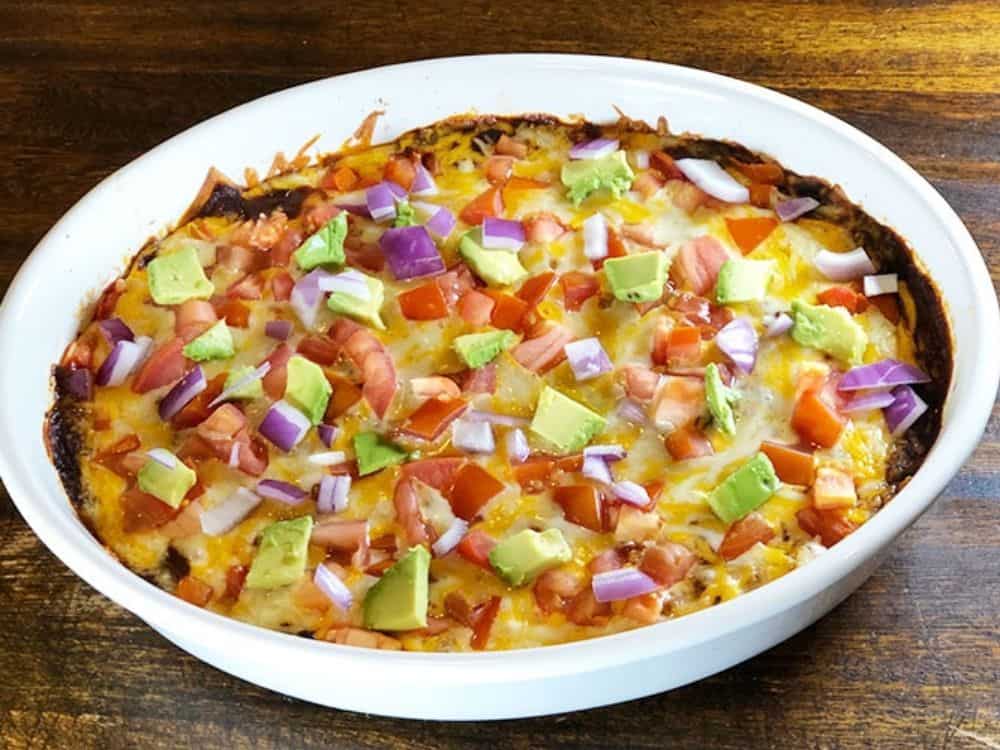 This simple quinoa enchilada bake is perfect for new moms because it can be tailored to fit a lot of different dietary needs. Need to make this gluten-free? Easy, just check your enchilada sauce.
The options are endless for this yummy recipe which is perfect for lunch or dinner by the way! It's also a delicious and filling meatless recipe. Best of all, it's freezer-friendly!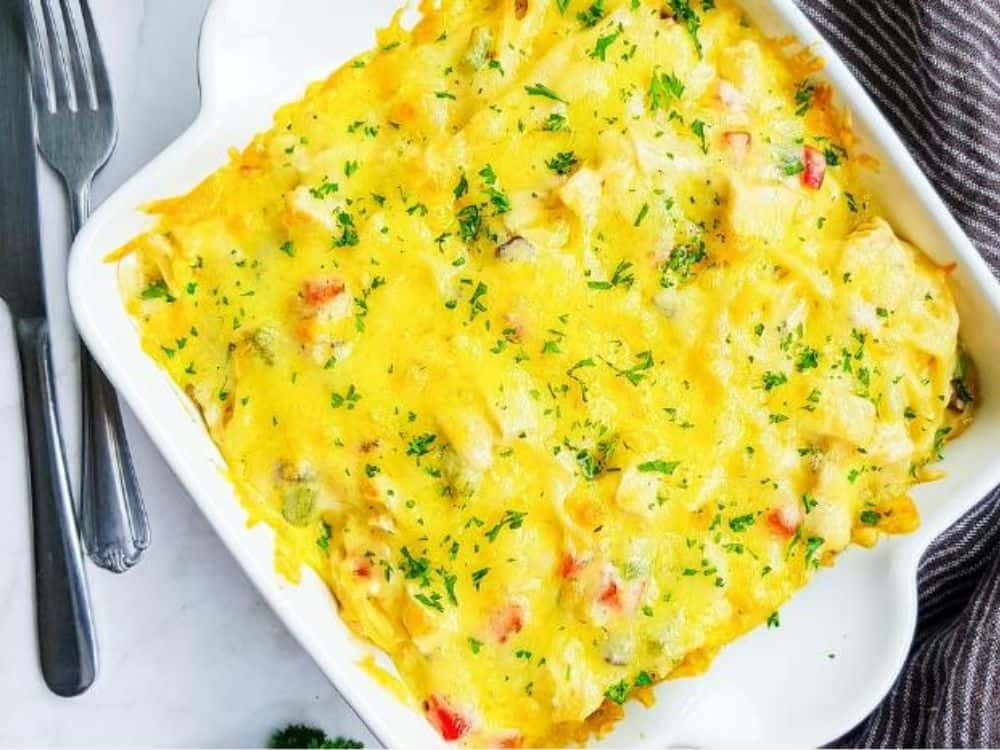 Our Chicken spaghetti is one of the best family-friendly freezer meals we've ever made. The best part? It's so SIMPLE. Making it a go-to for busy or brand new moms.
It's tough finding the time to carve out in the kitchen when you're recovering from birth and caring for your newborn — let this delicious chicken spaghetti recipe be a staple during your postpartum recovery mealtimes!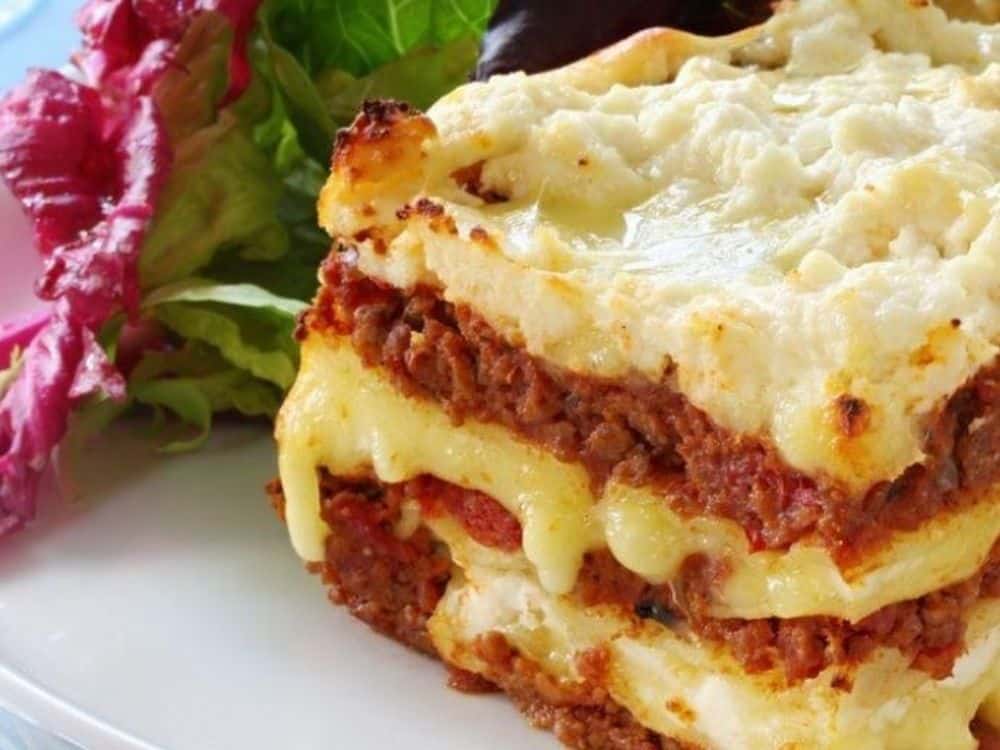 You can't find an easier recipe for lasagna than this one.
This easy lasagna recipe is the perfect postpartum freezer meal. Make it ahead of time during those last weeks of pregnancy, freeze it, and then bake it whenever it's needed.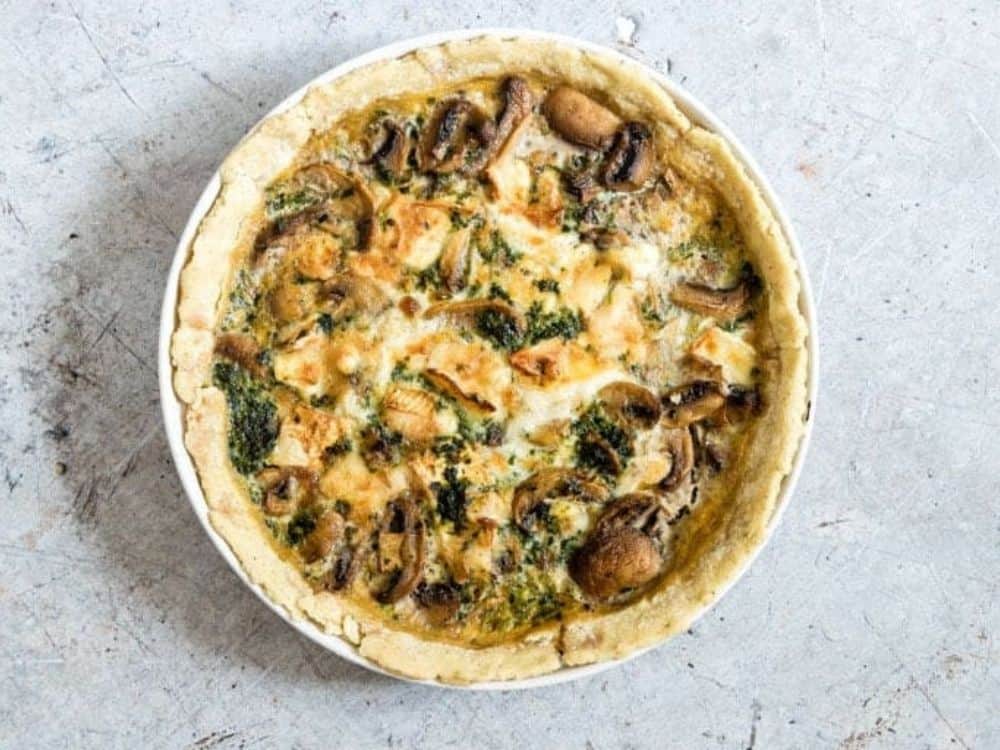 Quiche is yummy but sometimes can be loaded with some unhealthy stuff. Not this quiche. This is light and delicious — it's loaded with veggies & is so yummy!
You can follow our step-by-step instructions to make and bake or freeze and bake for later! An awesome recipe for postpartum moms.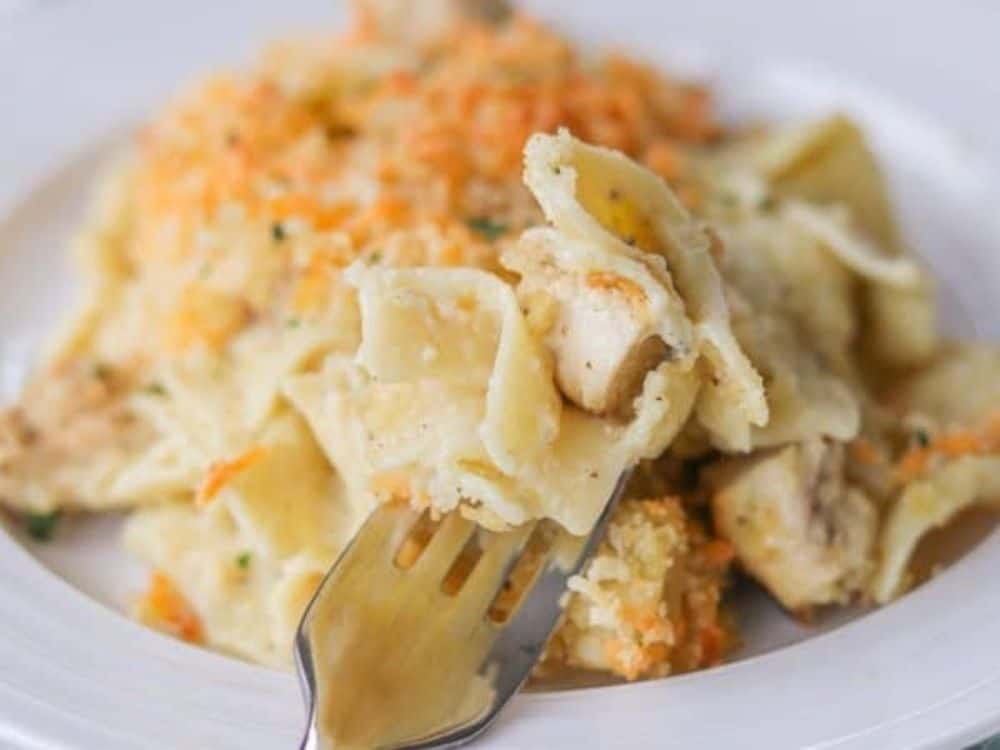 Cooked chicken and a savory sauce mixed with noodles with a cheesy bread crumb topping.
It's a hearty and delicious meal that moms and their entire families will love! It's irresistible the night it's made or frozen to be enjoyed later.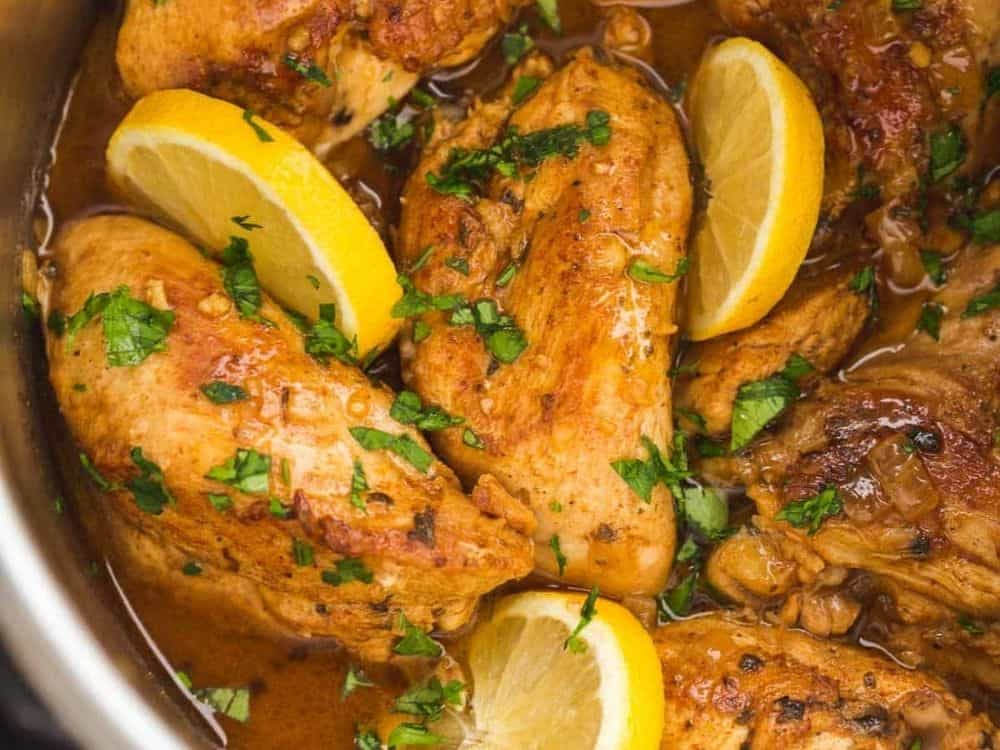 This Instant Pot Lemon Garlic Chicken recipe is creamy, zesty, and delicious. It is so easy to make — it literally takes less than 30 minutes to be ready!
Saving you tons of time without skipping out on the flavor, this recipe is a must for moms after birth!
Simple Postpartum Meal Prep Recipes Recap:
These freezer meal ideas cover breakfast, lunch, and dinner, ensuring you have a variety of options to choose from. Simply store them in freezer bags or airtight containers, label them with the date, and you're good to go!
In the early days of postpartum, you'll thank your past self for the foresight to prepare these freezer meals. They'll provide you with nourishing comfort food while allowing you to focus on your new baby and recover.
Remember that it's essential to consult with your healthcare provider for any specific dietary needs or medical advice during your postpartum phase. With these delicious freezer meals, you'll have more time to cherish those precious moments with your little one and less time worrying about what's for dinner. Happy eating, new mamas!
Bonus Points: If you have an Instant Pot, it can be a great option for cooking freezer meals quickly. Many recipes can be adapted for this handy appliance. Also, consider adding some healthy fats like avocado, nuts, or seeds to your postpartum meals to help replenish your nutrient stores.
Looking for more postpartum content? Check these out: