Super Simple Postpartum Meal Prep Recipes For Mom To Be
This post may contain affiliate links that I may receive a commission from if you click & buy. In addition, the information on this site is NOT intended to be medical advice. See my full policy for more information.
Looking for simple, easy, and healthy postpartum meal prep ideas to whip up during your pregnancy? Look no more! With over 25 recipes on this page, you'll have meals stashed away and ready to go for days after you give birth!
If you're anything like me, you will know right off the bat that cooking is not my strong suite.
In fact, I genuinely dislike cooking.
That's why it was literally like pulling teeth to get me to meal prep anything before my baby's due date.
Thankfully, my husband picked up my slack and made some pretty delicious meals for us, both fresh and prepped away in the fridge or freezer.
I knew I couldn't expect him to make fresh meals every day while learning how to be a dad to our newborn and that's really where those prepped meals came in handy.
If you're ready to enlist some help or tackle the postpartum meal prep yourself, these recipes are EXTRA easy, healthy, and delicious!
Postpartum Meal Prep Recipes for Breakfast or Snacking
Not really feeling like a heavy meal after birth? No worries — this delicious green breakfast smoothie is loaded with minerals and nutrients for your recovering postpartum body!
Not to mention, it's pretty tasty and is lactation-friendly for all the breastfeeding mamas out there!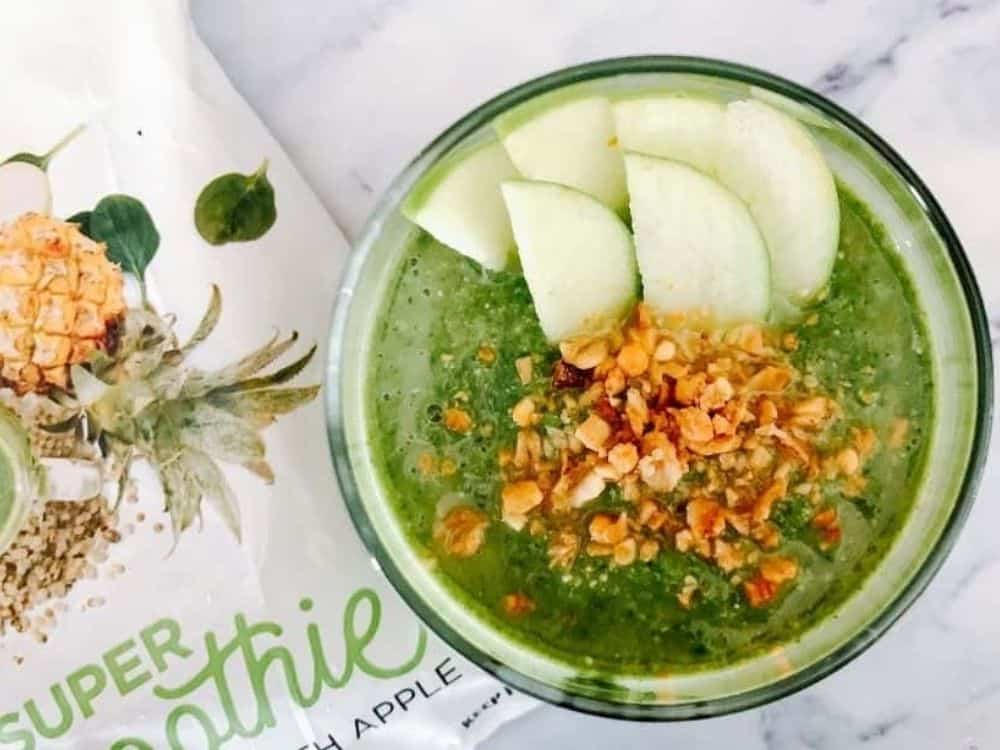 This baked blueberry oatmeal recipe is so easy to make, super nutritious, and contains no added sugar or dairy.
You can get so creative with this one simple recipe like changing up the fruits, adding some different toppings, and make it in a large batch to last all week!
It's no wonder it's a great postpartum breakfast meal for new moms.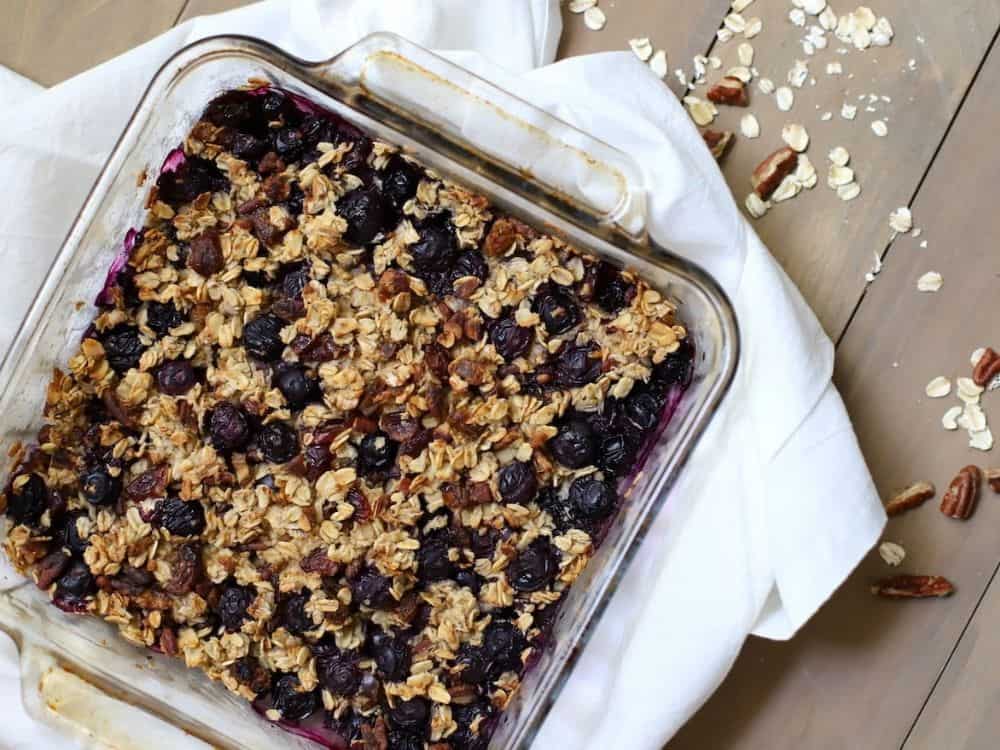 A warm breakfast is clutch after you have a baby, but you don't have the time to make it.
Now you do. Just make these breakfast empanadas, freeze them, then cook them in the air fryer in 10 minutes.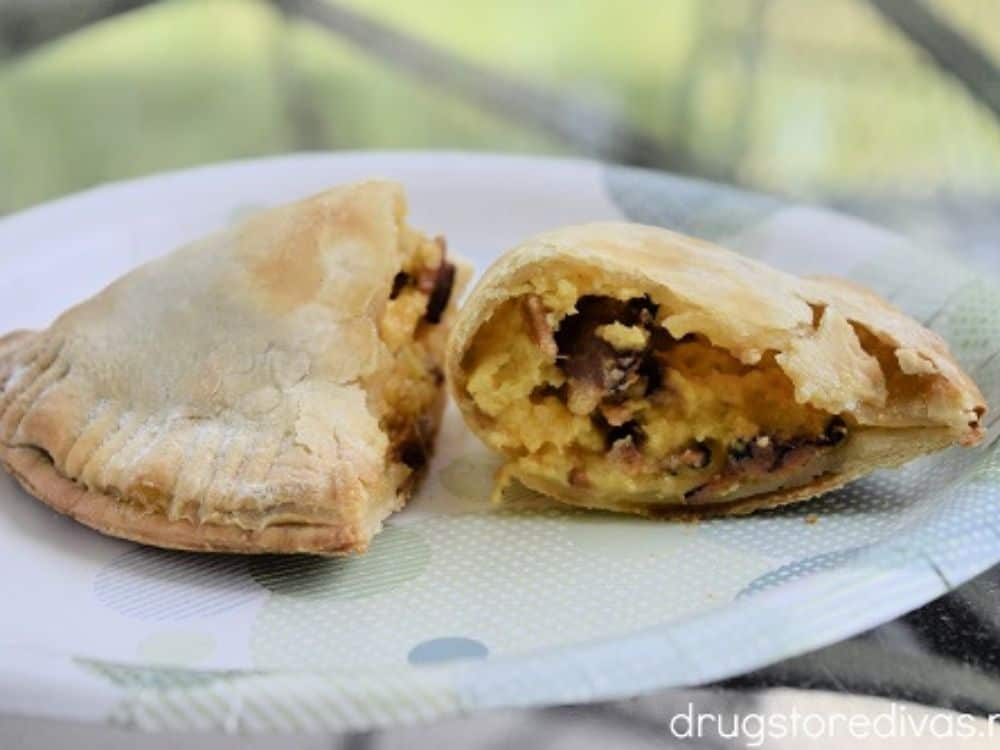 Talk about EASY & REFRESHING! These Greek Yogurt Pops are a simple way to keep your snacks exciting, but still healthy.
One thing you could also do if you're a sucker for fresh fruit like I am, is slice up some of your favorite fruits and mix them into your yogurt before making the pops, yummy!
Once you make your pops, all you have to do is stick them in the freezer and pop one out as a snack or even as a quick breakfast since Greek Yogurt usually has a good amount of protein.
Don't forget breakfast when you're stocking your freezer! This freezer-friendly strawberry-baked oatmeal is easy, delicious, and perfect for postpartum moms.
Bonus goodies here for breastfeeding mamas – it's known oats can help boost your milk supply! So if you're struggling with your supply or to simply maintain, give this yummy recipe a try and see if it helps.
Every postpartum mom needs to start the day off full with a healthy meal. That's why these easy-to-make healthy egg breakfast muffins are perfect!
They're full of protein, veggies, and flavor! This recipe is freezer-friendly too, so you can make them well before baby arrives and pop them in the microwave for an easy breakfast after those sleepless nights.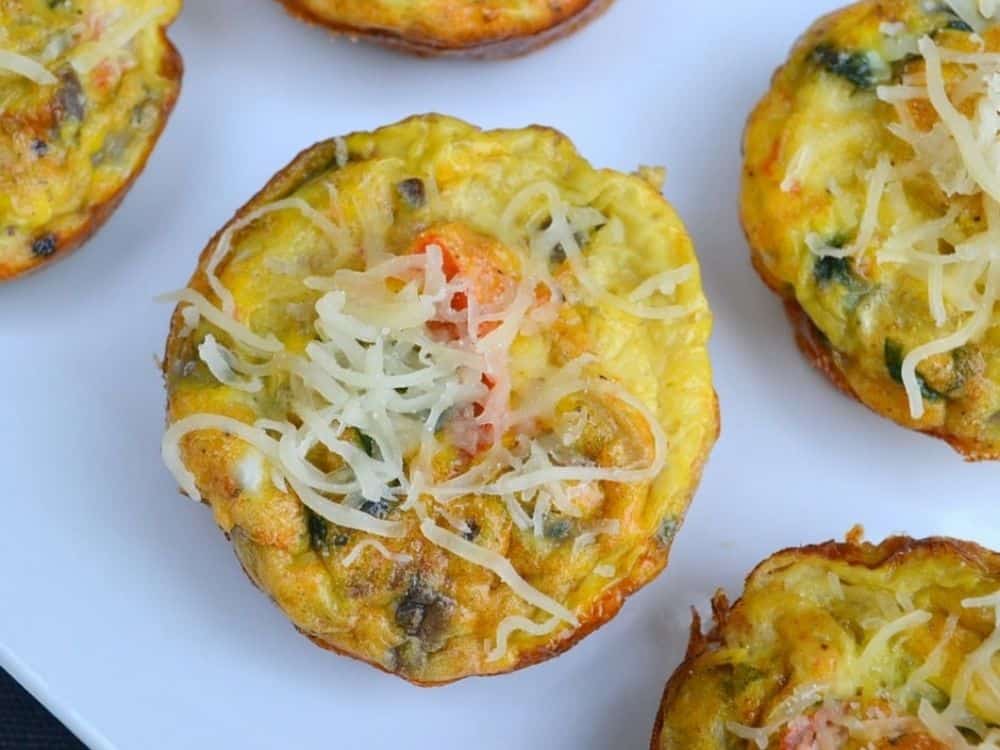 This simple-to-make baked oatmeal is a great freezable make-ahead breakfast for postpartum moms!
Just warm up a square whenever you need and you are good to go!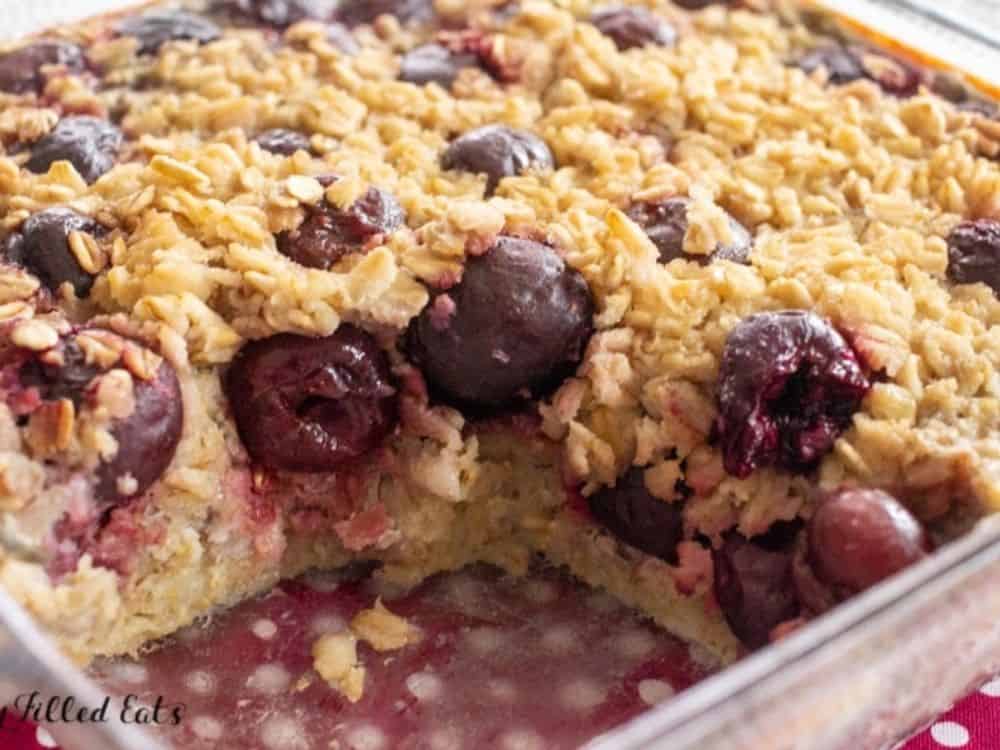 These fresh strawberry popsicles are bursting with strawberry flavor you won't be able to resist.
With whole fruit and no refined sugar, they are a great snack for kids, kids at heart, and of course — recovering postpartum moms!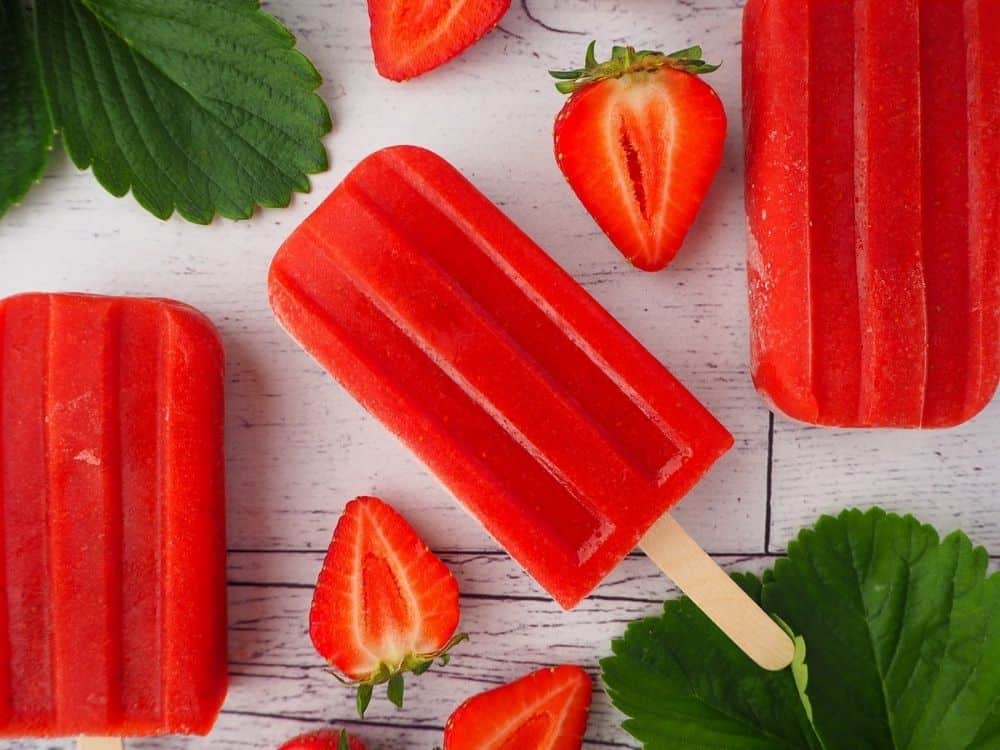 These healthy banana pikelets are super easy to make with only four ingredients.
They freeze well and make a yummy family-friendly breakfast, lunch, or snack for everyone!
Mom will love waking up to the smell of these delicious pikelets for breakfast in bed as she recovers from one of the most special and delicate times of her life, childbirth!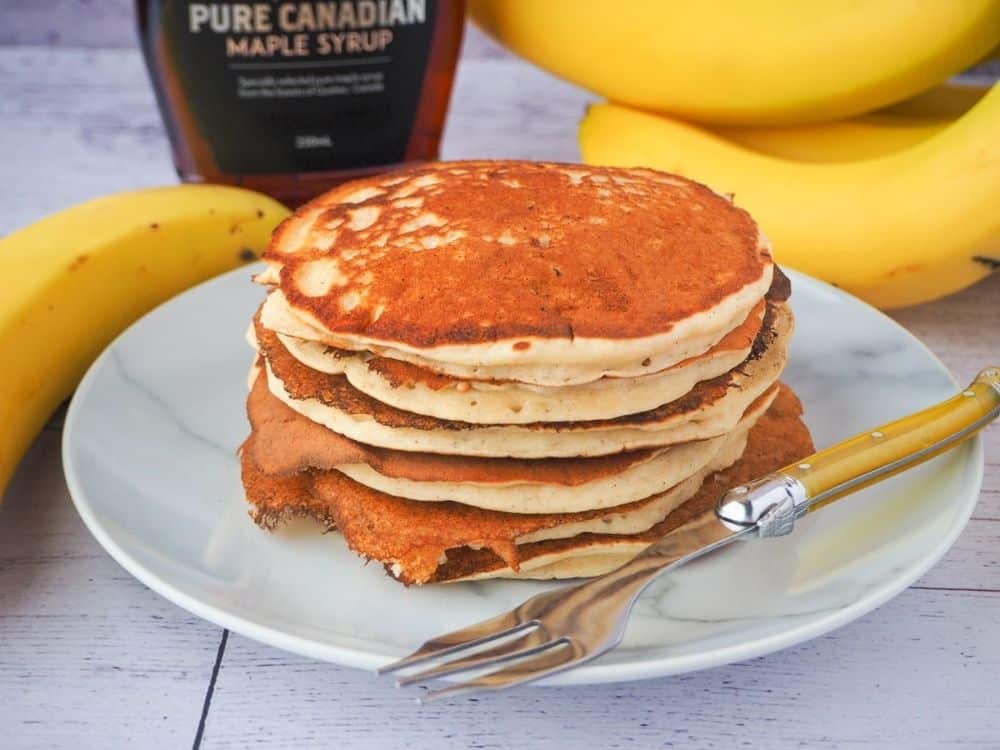 Start your busy morning off right with these delicious freezer-friendly breakfast sandwiches! They're loaded with eggs, cheese, and ham on a flaky soft crossiant!
Every mom will love this recipe. Heck, her entire family will love them!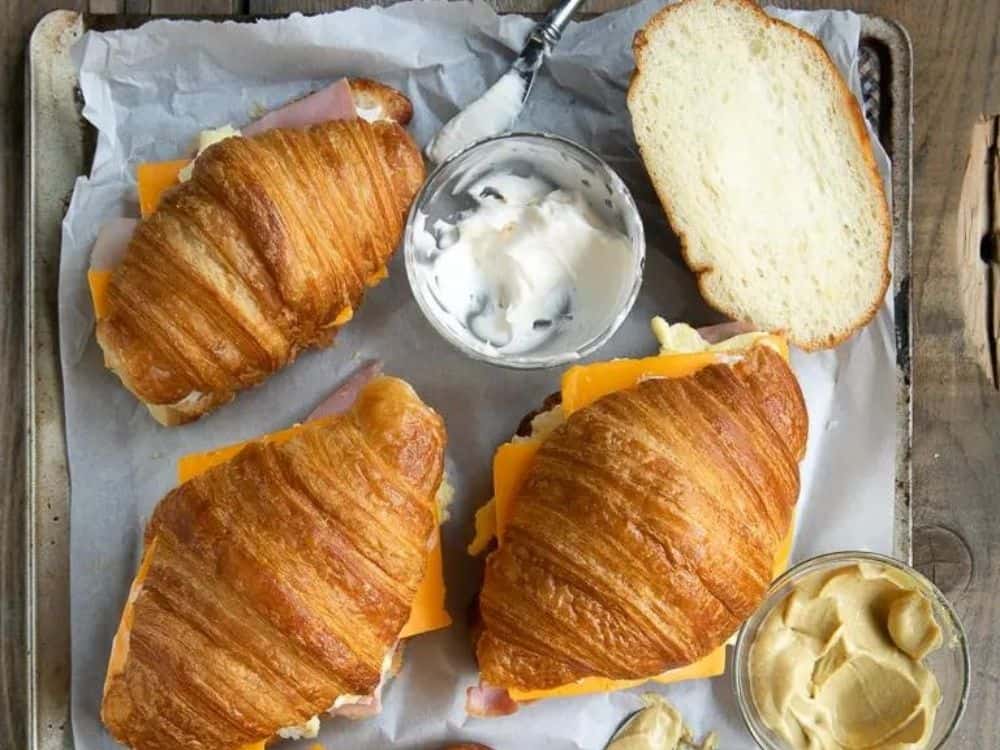 Postpartum Meal Prep Recipes for Lunch/Dinner
Dutch Oven White Chicken Chili
My favorite meal to whip up in the crockpot or dutch oven (one I wish I had tried sooner) and is so easy to make, making it the perfect recipe for postpartum moms.
You can make it spicy, and extra creamy and get really creative with this one however you'd like!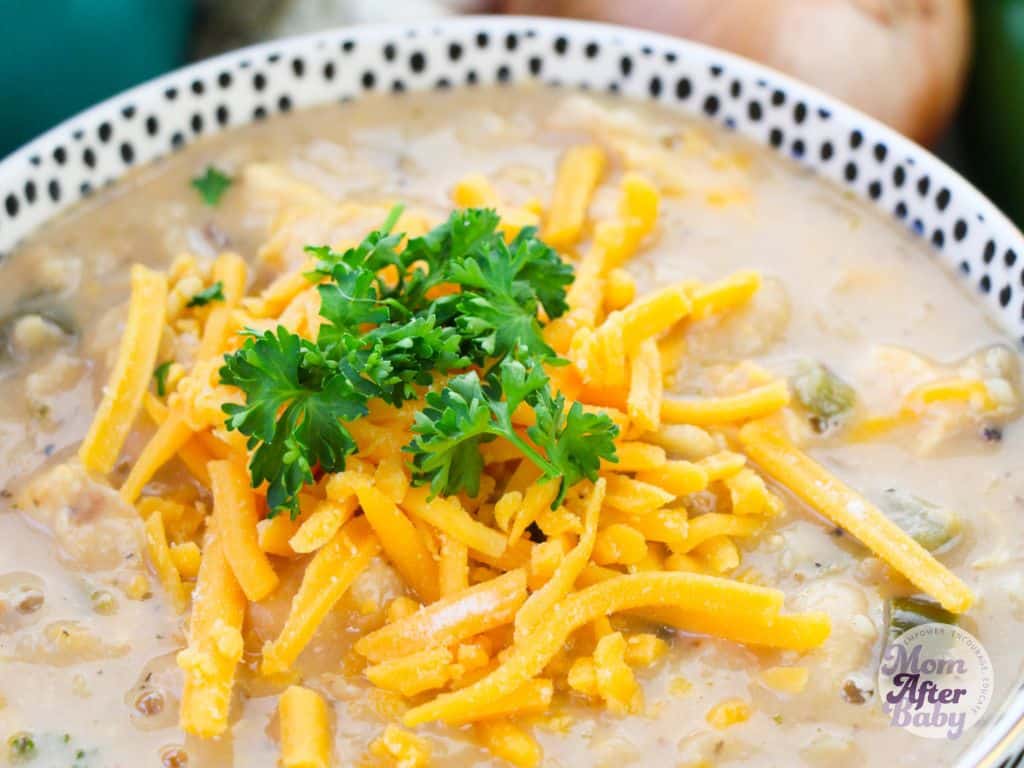 This incredibly easy (and delicious) whole chicken recipe from Mimosad and Motherhood is perfect for postpartum moms!
You literally can make so many different meals simply by having your chicken prepped and ready to go.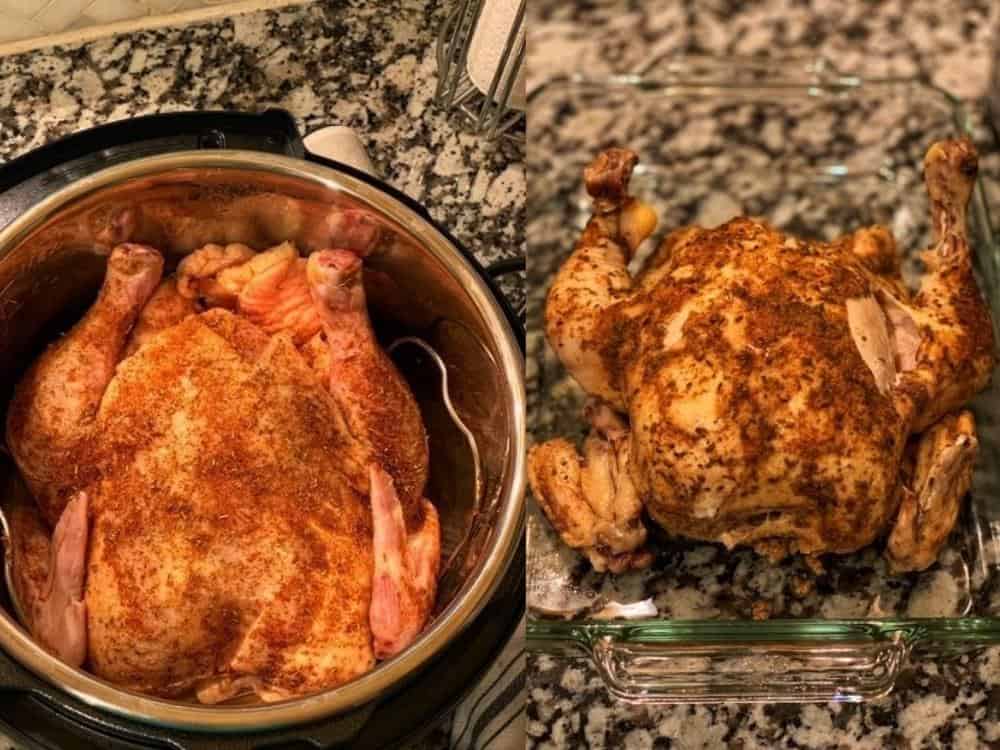 The best part about this recipe? Siobhan walks you through, step by step, how to prepare/season and cook your instant pot chicken so it's super easy and hassle-free!
I can already imagine the meals I would use this chicken in, such as a simple chicken salad with some slivered almonds and dried cranberries or even over some rice with veggies! The ideas are endless.
Buy precut vegetables or dice them yourself and have delicious tacos with this one-step black bean taco recipe!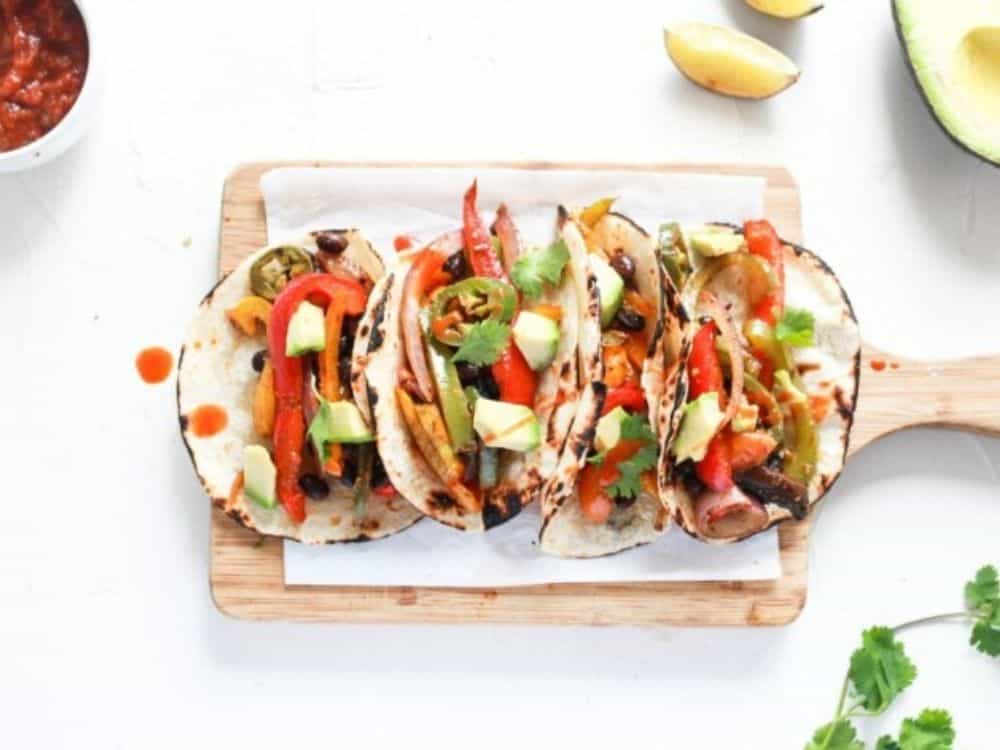 Easy to whip up and easy to stash away in the fridge for another day making them perfect for new moms!
This easy pot pie recipe is delicious and freezer-friendly — perfect for new moms!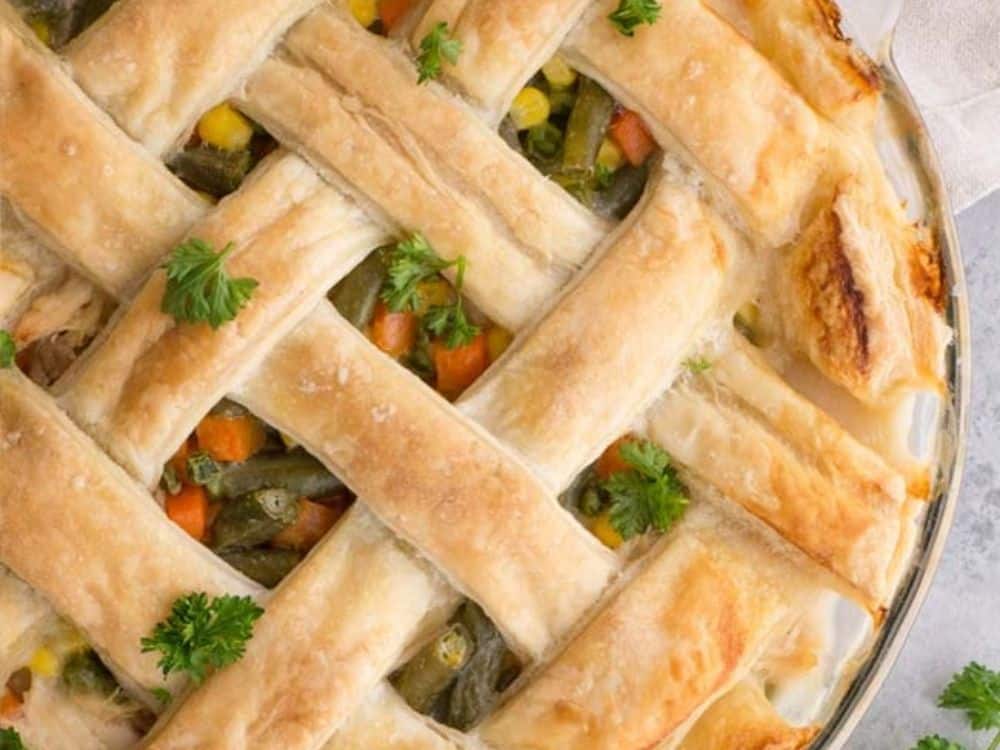 Plus, nothing fills you up with that hearty, warm, fuzzy feeling than a good ol' pot pie!
These delicious and uber-simple Instant Pot Chicken Ceaser wraps are the perfect postpartum meal. These wraps make an awesome freezer meal recipe, making it a staple for meal prep.
Having your baby in the summer? Nothing better than a refreshing crip taste of these wraps in the summer, give em' a try!
These healthy Teriyaki Salmon Bowls are quick and easy to make in just 15 minutes!
They're perfect for lunch or dinner, and great for meal prepping.
The Salmon in this recipe is juicy with a crisp outside with a sticky, sweet, salty, and tangy sauce glazed over. You then finish off with the remaining sauce mixed in with your choice of rice and greens for a well-balanced healthy meal for mama.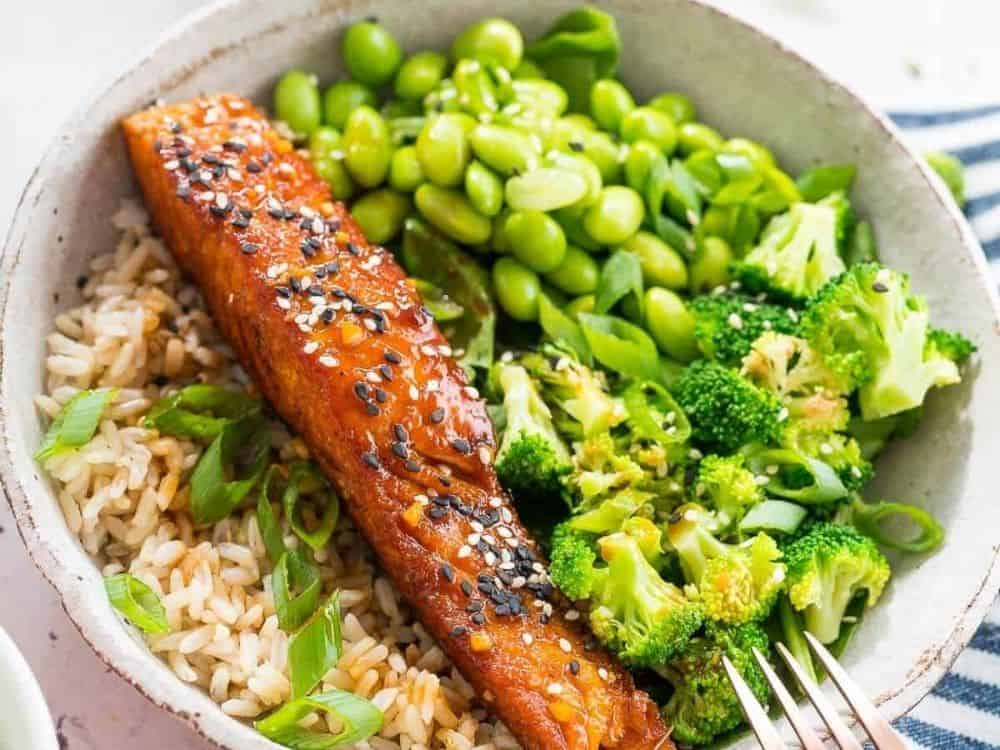 This Chicken Cordon Bleu Casserole is made with creamy rice, diced or shredded chicken, ham, and melted swiss cheese with breadcrumbs!
It's super easy to make ahead of time and the leftovers make a great freezer meal for the next time!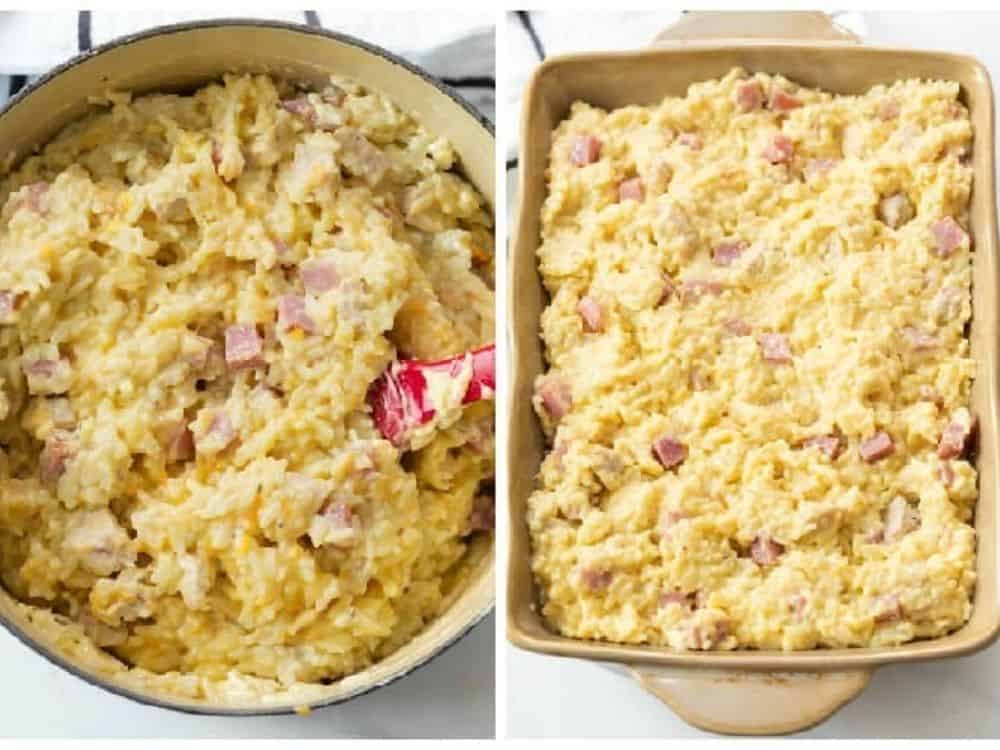 Moms, this is a super easy dump and start Instant Pot Chicken and Broccoli dinner made in just 20 minutes from start to finish!
This family-friendly recipe is loved by adults and children alike, the flavors turn out just incredible!
This simple quinoa enchilada bake is perfect for new moms because it can be tailored to fit a lot of different dietary needs.
Need to make this gluten-free? Easy, just check your enchilada sauce.
The options are endless for this yummy recipe which is perfect for lunch or dinner by the way!
It's also a delicious and filling meatless recipe. Best of all, it's freezer-friendly!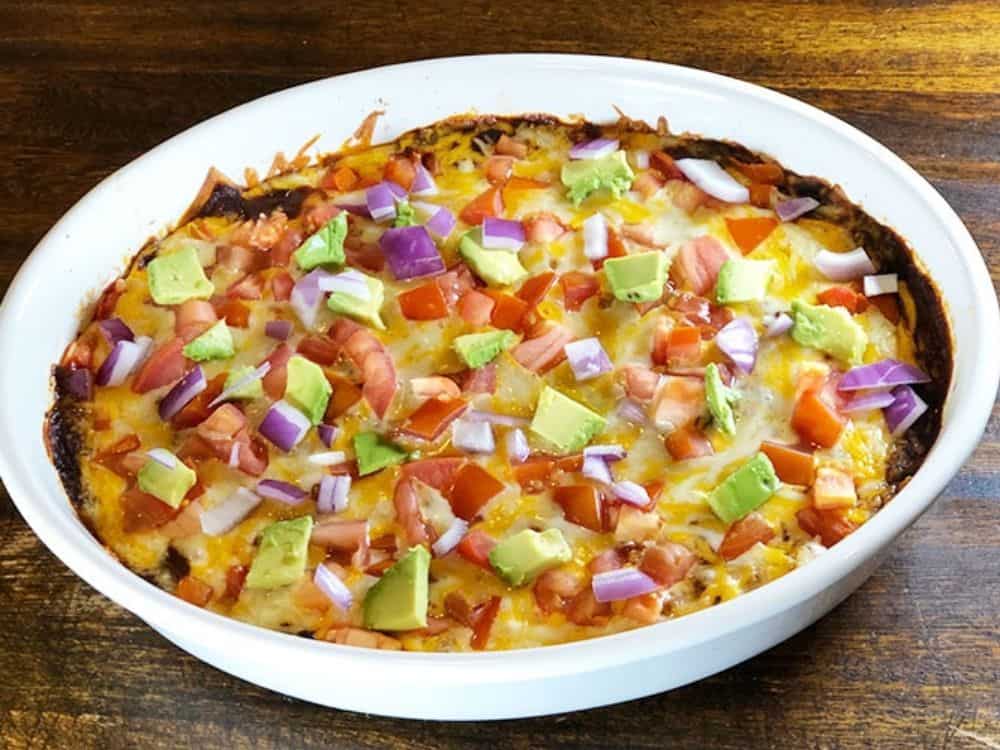 Our Chicken spaghetti is one of the best family-friendly freezer meals we've ever made. The best part? It's so SIMPLE. Making it a go-to for busy or brand new moms.
It's tough finding the time to carve out in the kitchen when you're recovering from birth and caring for your newborn — let this delicious chicken spaghetti recipe be a staple during your postpartum recovery mealtimes!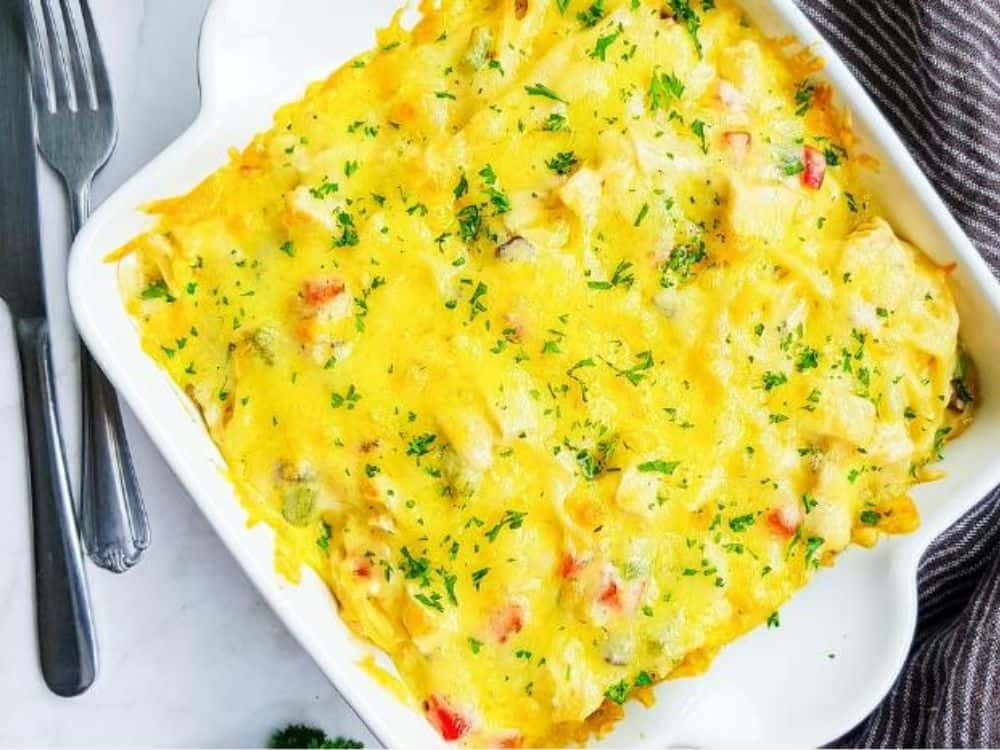 You can't find an easier recipe for lasagna than this one.
This easy lasagna recipe is the perfect postpartum freezer meal. Make it ahead of time during those last weeks of pregnancy, freeze it, and then bake it whenever it's needed.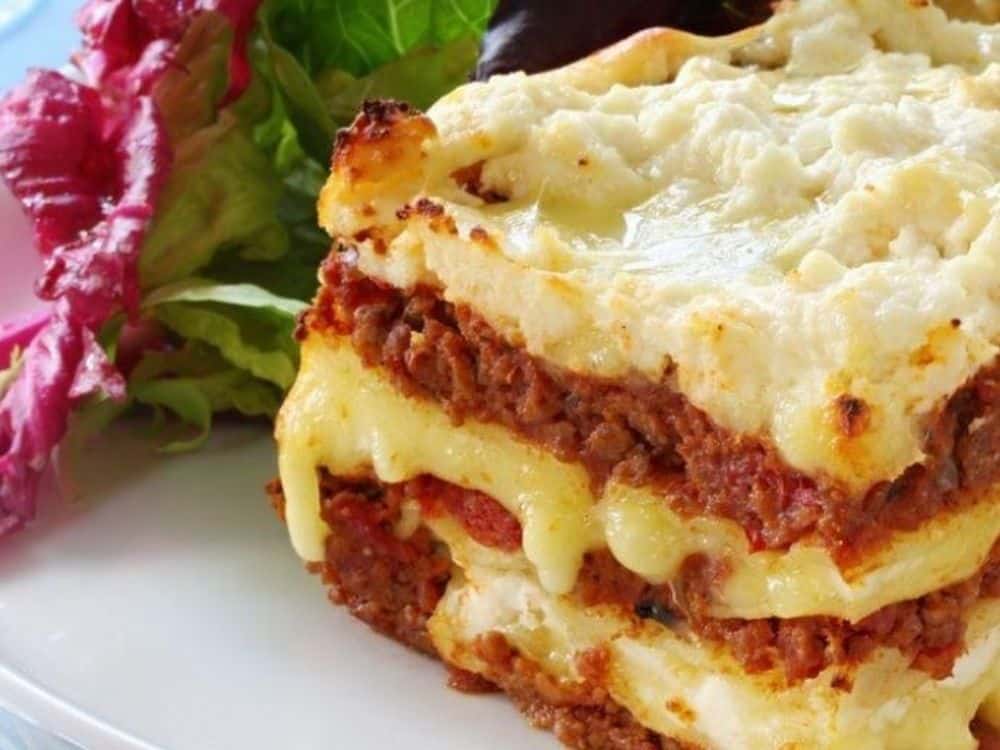 These turkey and mushroom meatballs with a herbaceous tomato sauce are quick and easy to make, literally the perfect freezer meal that can save time for those busy new moms.
Enjoy these savory meatballs today!
This Slow Cooker Taco Soup is loaded with beans, ground turkey, and lots of flavor. It'll fill you up easily without weighing you down — exactly what postpartum moms need!
You can freeze it, portion it, and pair it with staple pantry items and so much more.
Quiche is yummy, but sometimes can be loaded with some unhealthy stuff. Not this quiche. This is light and delicious — it's loaded with veggies & is so yummy!
You can follow our step-by-step instructions to make and bake or freeze and bake for later! An awesome recipe for postpartum moms.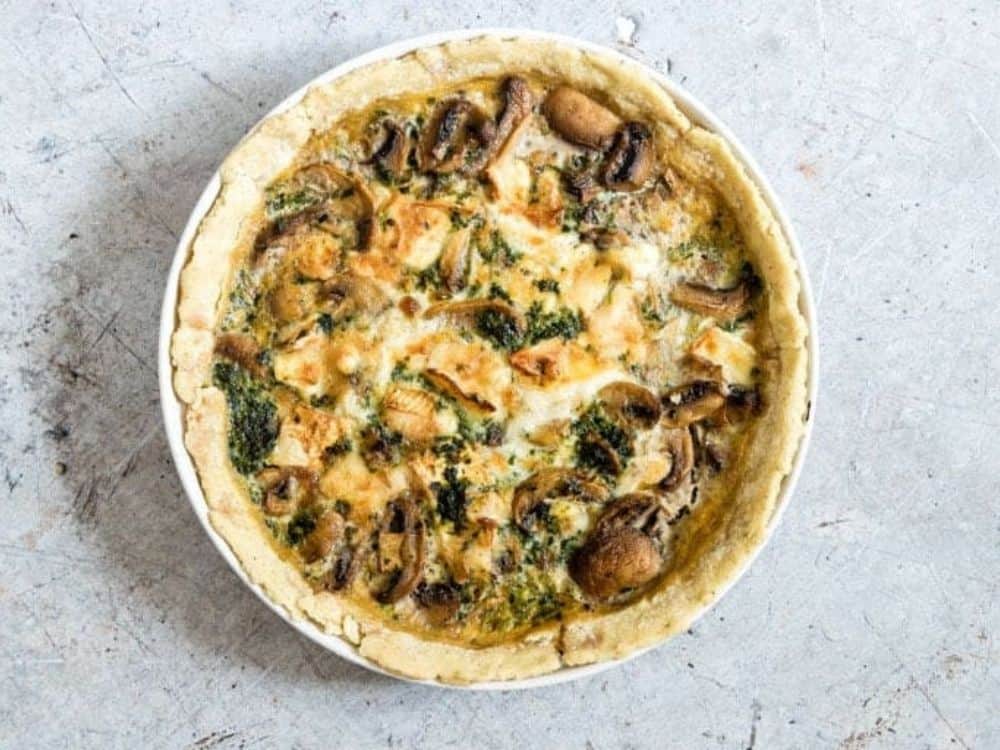 Cooked chicken and a savory sauce mixed with noodles with a cheesy bread crumb topping.
It's a hearty and delicious meal moms and their entire family will love! It's irresistible the night it's made or frozen to be enjoyed later.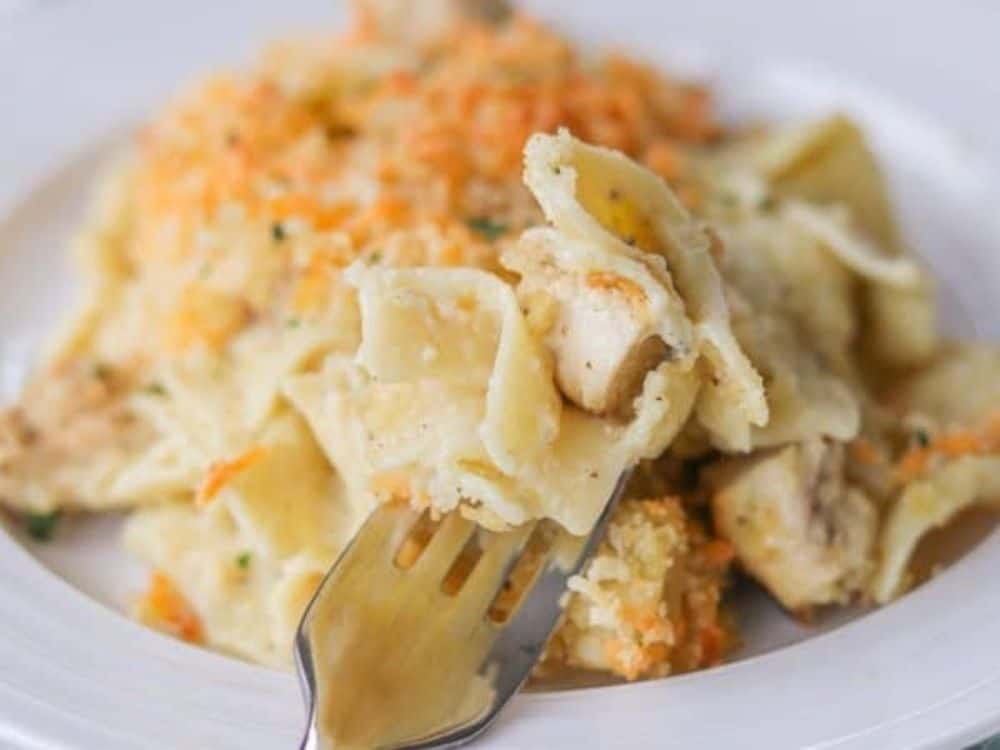 Enjoy this super simple spaghetti and meatball recipe that will be ready in just 15 minutes — so good (and easy) your entire family will enjoy eating them over and over again!
This scrumptious chili is not only freezer-friendly, but also postpartum friendly! Packed with lots of superfoods to help you recover from the birth of your baby with ease!
This Instant Pot Lemon Garlic Chicken recipe is creamy, zesty, and delicious. It is so easy to make — it literally takes less than 30 minutes to be ready!
Saving you tons of time without skipping out on the flavor, this recipe is a must for moms after birth!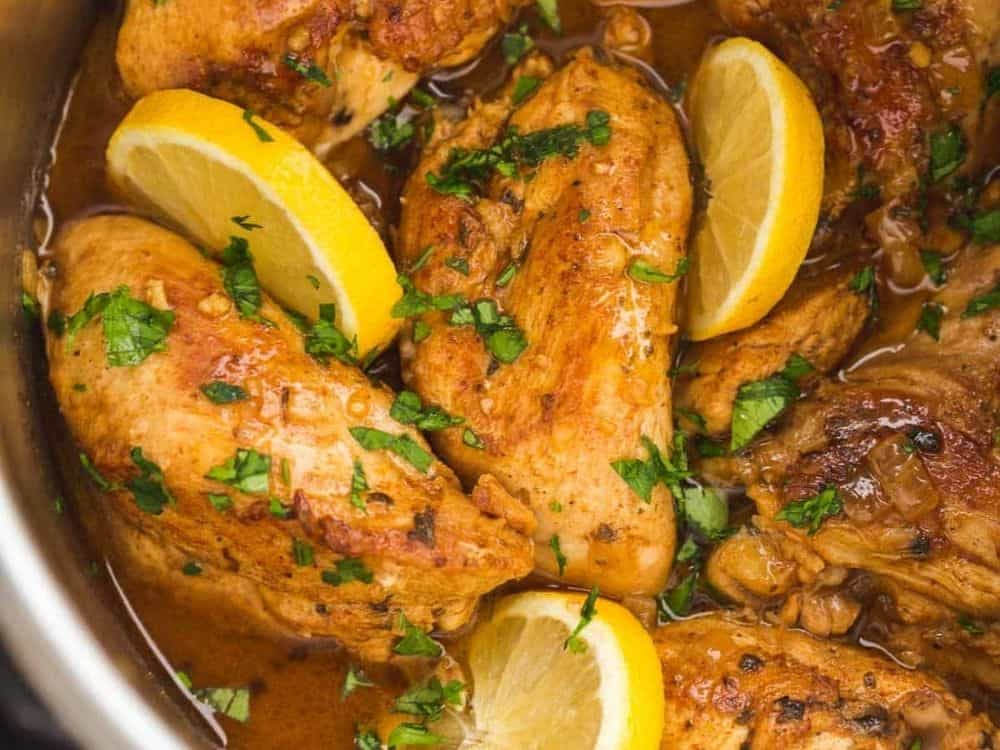 Postpartum Meal Prep Accessories
Now that you've found some pretty delicious and healthy recipes to whip up before your baby makes his or her debut, here are some cooking accessories that could make your meal prep 100 times easier!
So, which one of these delicious and healthy postpartum meals will be part of your meal prep???
Looking for more postpartum content? Check these out: