What to expect in the 2nd trimester (the FUN trimester of pregnancy)
This post may contain affiliate links that I may receive a commission from if you click & buy. In addition, the information on this site is NOT intended to be medical advice. See my full policy for more information.
If you're pregnant, you're probably wondering what to expect in the 2nd trimester! I know I was always looking up what to expect during each trimester when I was pregnant.
As you may have already heard, the 2nd trimester is typically referred to as the "best" trimester, "fun" trimester or even "happy" trimester. That's because it really is!
In the first trimester, your body is adjusting to pregnancy, you might find yourself suffering from morning sickness or worse ALL DAY sickness.
In the third trimester, your body is working hard to prepare for giving birth. You're dealing with aches, pains, probably heartburn and just flat out feeling pretty uncomfortable at this stage.
So what does the second trimester bring? Keep reading to find out!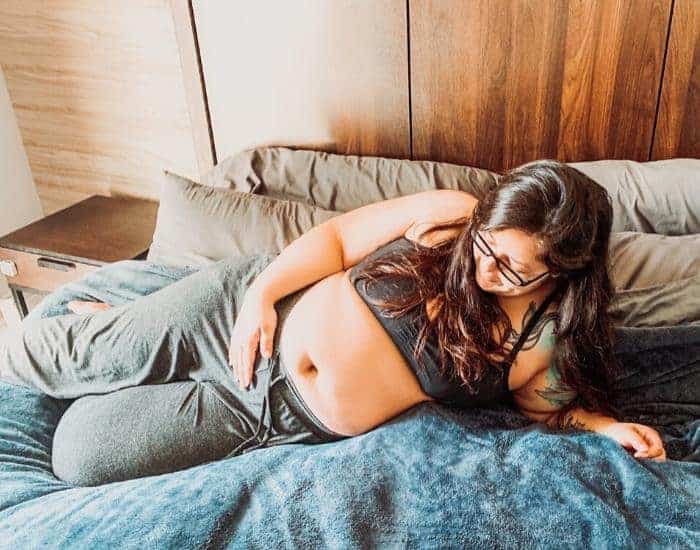 When does the 2nd trimester start?
If you are in week 13 of pregnancy, welcome to your 2nd trimester – the trimester of all things great!
Just kidding, you may still have some pretty common pregnancy side effects, HOWEVER, this trimester tends to be the one where you feel more energized, comfortable and less sick!
The 2nd trimester includes weeks 13 – 27.
What to expect in the 2nd trimester?
Like I mentioned a few times earlier in this post, you're now in the 'golden' trimester of pregnancy!
We're going to get a little more 'specific' on all the things you can begin to expect in your 2nd trimester! Including things that are totally awesome and things that aren't so great!
Baby's growing development
Throughout your 2nd trimester, baby's ears will officially be able to hear! This means they'll be able to hear the sound of your heartbeat, breathing, voice, and even some loud external noises!
Usually, your doctor will schedule your anatomy scan sometime in the early part of your second trimester as well. This is typically when most parents find out the gender of their little bundle of joy!
However, there are ways you can find out sooner (which I what we did for both our pregnancies – what can I say, I'm impatient!!). Do you plan to find out or wait until baby is born?? (drop your answers in the comments at the end of this post).
A fun stinky fact — your little babe is developing their first poop known as 'meconium'! It's a dark sticky poo that you'll have the pleasure of seeing during the first 1-2 days of diaper changes! Woohoo!
And lastly, you SHOULD be able to see your cute lil' baby bump starting to show! If you haven't invested in some quality maternity wear yet, now is the time! As a two time mama, I'd highly suggest checking out these maternity selections below to stay comfortable as your bump gets bigger:
Sexy Mama Maternity (affordable and super stylish maternity clothing to show off that growing baby bump)
RECOMMENDED POSTS:
>> Preparing for Labor & Delivery (tips from an L&D Nurse)

>> Things you SHOULDN'T do after giving birth!

>> When is the BEST time to take a childbirth class?!
You can finally feel baby move!
That's right mama, if this is your first pregnancy, you may finally be able to distinguish your baby's movement around week 18 (if not sooner)!
If this is your 2nd pregnancy, you probably have been able to feel baby's little fluttering kicks and punches much sooner!
Before you know it, your baby will be making it VERY obvious they're getting cramped up in there and your partner will also be able to feel your little bundle of joy's wild karate moves too!
Increased sex drive, thank you estrogen!
You MIGHT also be feeling a bit more frisky in the 2nd trimester! However, some moms don't ever feel this increase in sex drive and that just ok too!
If you are feeling a little more frisky, as long as your doctor has given you the OK to play, you're good to go!
And don't worry about baby, they have absolutely NO idea whats going on, nor are they bothered by what you and your partner will be doing between the sheets!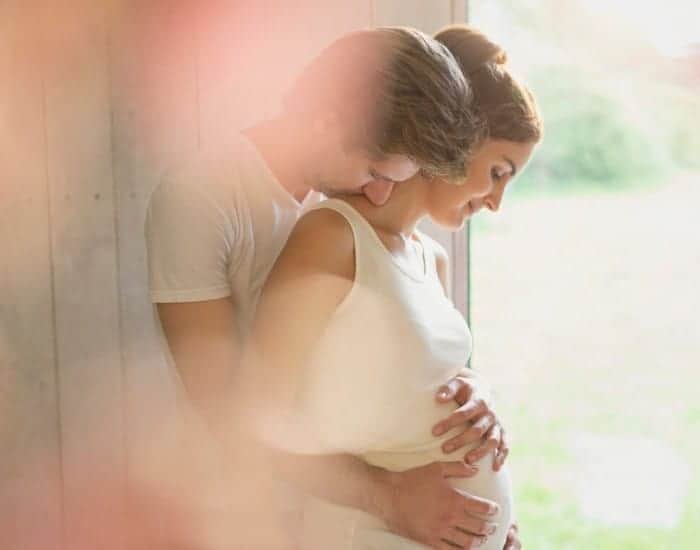 Your appetite might increase during the 2nd trimester
If you were dealing with morning/all day sickness during the first trimester, you may be pleasantly surprised to find your appetite is back & ravenous for some food!
This is no surprise as your baby is growing rapidly hence sucking up all your energy and nutrients, but be careful not to overindulge too often!
It's also pretty easy to put on weight and although caving into those cravings is ok, going overboard should definitely be limited!
Sensitive & bloody gums – mhm it's real!
I know, we're moving onto the 'not so fun' parts of the second trimester now. Unfortunately, sensitive, maybe swollen and bloody gums are one of them!
You can thank all those wild hormones for this! If you notice your gums are getting increasingly sensitive or bleeding often throughout the day, it's a good idea to mention it to your doctor and/or dentist to be evaluated.
Sometimes, dental issues can arise more often during pregnancy — thanks hormones!
Be sure you're aware of which types of dental issues you could risk posing an issue if you don't get them treated while pregnant.
Leg cramps – ouch!
I never really knew how annoying and painful leg cramps could be until being pregnant.
Sadly, it's also another second trimester symptom you could find yourself dealing with for a few reasons:
Hormones (they're great, aren't they?)
Lack of calcium or magnesium
One supplement I found helped me alleviate my leg cramps during this time was CALM calcium + magnesium powder. I did get my doctor's approval before taking it and you should do the same!
My favorite way to take CALM was in a small glass of ice-cold water before bed. I used the raspberry-lemon flavor as it was really refreshing and also helped with sweet cravings too!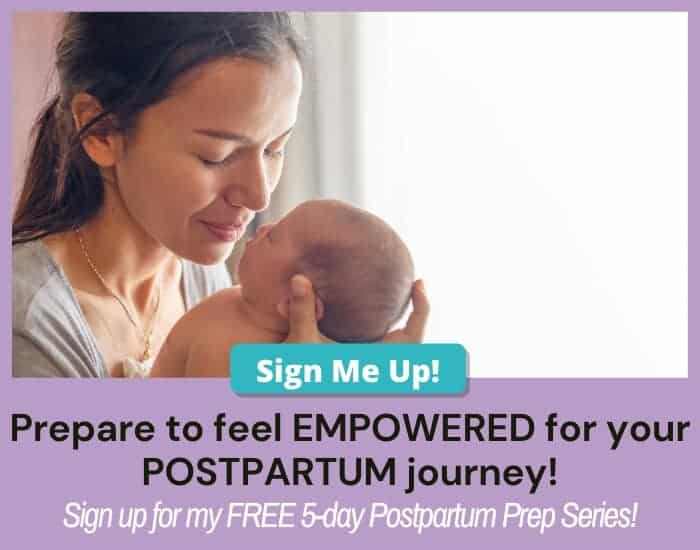 Other signs and symptoms you may experience during the 2nd trimester:
Swollen legs/feet (compressive socks can work great along with elevating your feet at the end of the day).
Round ligament pain (I found wearing a maternity belt helped alleviate some of the pressure and pain caused by that growing belly).
Second trimester symptoms not ignore:
Now that we went over MOST of the good and not so good things to expect in the 2nd trimester, there are some signs and symptoms you'll want to be sure you don't ever ignore:
Signs of preeclampsia (these will typically appear in the 2nd trimester and can be noticed as: swelling in the face/hands, blurry vision or dizziness, severe headaches that don't go away, protein in your urine and an elevated blood pressure.)
Severe abdominal cramps that are worsening or won't go away
Vomiting that won't go away
If you experience any of the above, you should contact your doctor's office or triage line right away.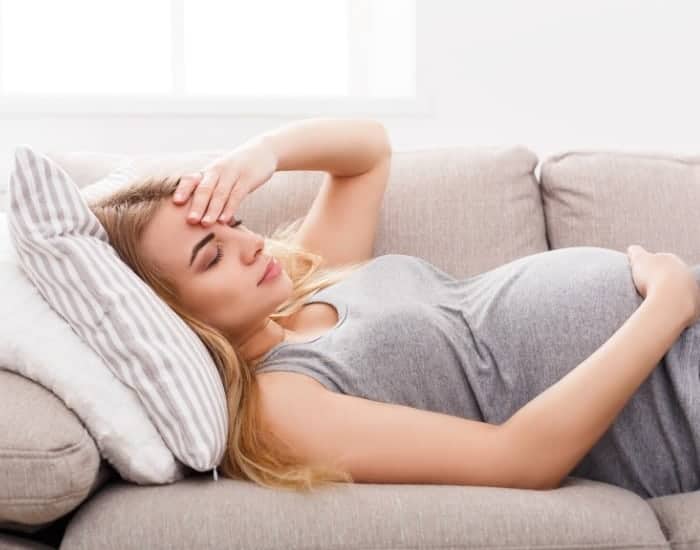 Second trimester to-do list:
Now that you know what to expect in your 2nd trimester, there are a few things you'll also want to mark off your to-do list!
Get your glucose test (this will test for gestational diabetes and no, the sugar drink really doesn't taste as bad as everyone says it does! I personally thought it tasted like a sugar-free Gatorade.)
Don't forget to schedule your blood draw for genetic screening if you've opted to do it.
Schedule your anatomy scan (typically, your doctor will place the order for this one).
Get yourself a pregnancy pillow so you can sleep better! If you have a big bed, the U-shape pillows are my absolute favorite! However, if you have a smaller bed, a wedge or regular pillow works great!)
Start preparing for your baby shower (it's pretty normal to have it between 24-32 weeks along).
Get ready to make your postpartum plan (you can click this link for a FREE downloadable template) in the third trimester, that way you won't have to worry about it once the baby is born!
Now you know 'What to expect in the 2nd trimester'!
Which signs and symptoms are you MOST excited and LEAST excited for? Drop a comment below if you'd like to share your answer!
AND if you enjoyed this read, I'd love it if you SHARED on your favorite social media page <3
Read more pregnancy articles here: