Give the Best Pregnancy Gifts for First Time Moms
This post may contain affiliate links that I may receive a commission from if you click & buy. In addition, the information on this site is NOT intended to be medical advice. See my full policy for more information.
Seeing that "positive" pregnancy test & knowing you're going to become a mom for the first time is such a special moment.
Imagine all the unknowns like whether you'll have a boy or girl, what will he/she look like? what will their name be? what personality will they have? how will you decorate the nursery? And much, much more!
To celebrate this special moment, you may start planning your baby shower. And with a baby shower, comes gifts!
Or perhaps it's simply the holiday season and you need some gift ideas for the pregnant mama in your life.
If you need some pointers, these are hands down the BEST pregnancy gifts for first-time moms (whether you're the one registering for them or you're the gifter looking for ideas).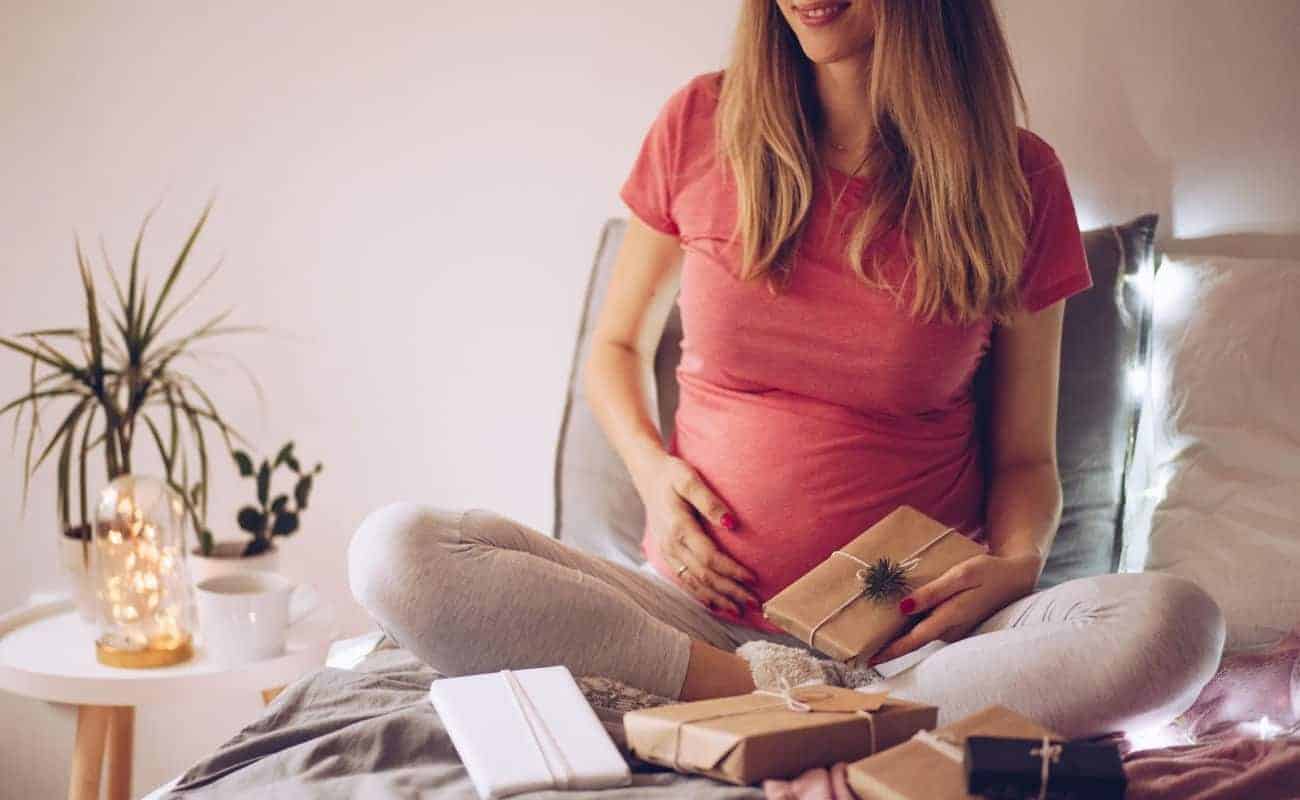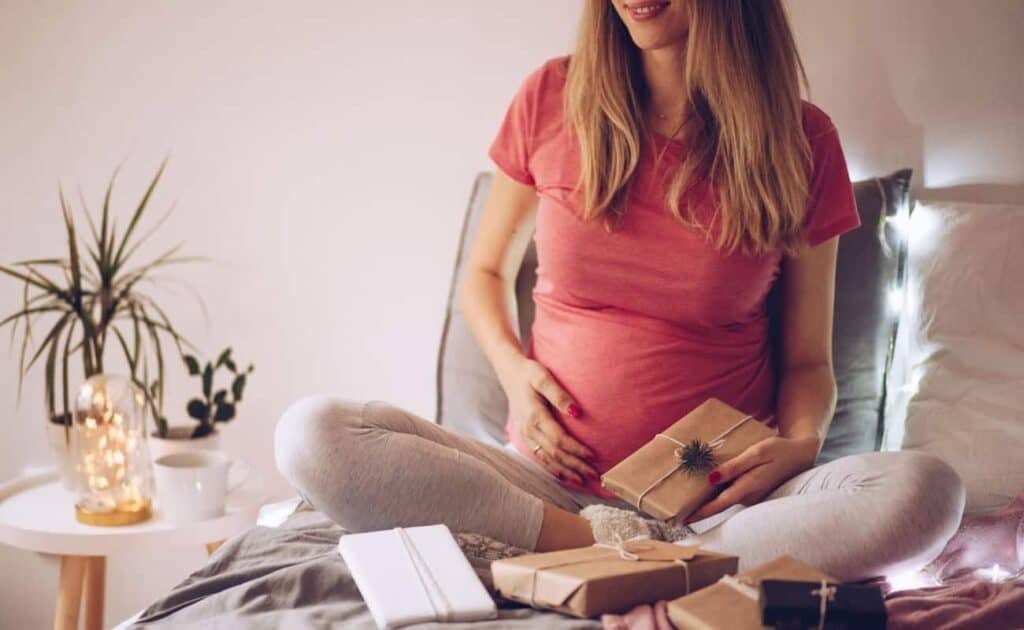 Best Pregnancy Gifts For First Time Moms
Make or Buy a Pregnancy Gift Basket
A gift basket for mom to be makes such a lovely gift because it can be 100% tailored to her (and baby's) exact needs!
If mom's favorite color is blue, you can add a personal touch of blue items.
If her favorite scent is lavender, you can throw in some relaxing lavender scented items.
And if you're not much of a DIY-er, you can get an already made Pregnancy Gift Baskets & Boxes such as:
Gift better, more quality sleep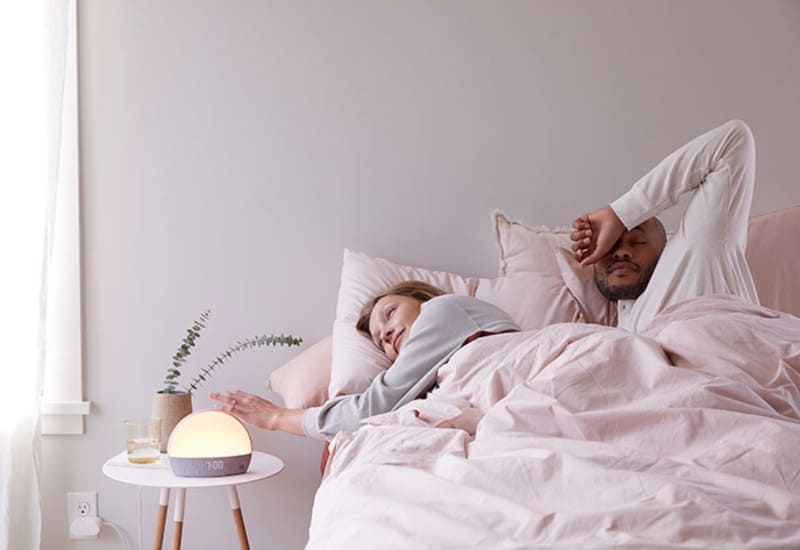 We know newborns are bound to keep moms and dads all over the world up throughout the night.
We also know that it can be hard for expecting moms to get comfortable and get quality sleep throughout pregnancy.
That's what makes gifting the Hatch Restore a perfect gift idea! Think of it as a bedside sleep assistant that helps you fall asleep, stay asleep and wake up more easily.
It features a unique sunrise alarm that produces a gentle sunrise light before the alarm sounds.
Plus, Hatch includes a free month of their Hatch Sleep Membership with every Hatch Restore purchase, yes, please!
Doctor recommended prenatal vitamin
One of the best gifts we can ever give someone is a gift to promote their health.
This couldn't be more true throughout a woman's pregnancy as she simply needs lots of nourishment for her everchanging body and baby!
Instead of a random vitamin, your friend's pregnant sister told you about, give mom the gift of a scientifically researched & doctor-recommended prenatal vitamin: Needed.
Needed was created to fill the gap of missing nutrients that 95% of women face daily without even realizing it — a deficiency that shouldn't go ignored when growing a baby.
Plus, Needed supports a community give-back program, where they're committed to donating products to pregnant and breastfeeding women in need — talk about proper nourishment done right!
Give the gift of Needed today!
Pregnancy Teas
Most pregnancy teas are created to help support mom to be through the various stages of their pregnancy.
A few of my personal favorites are by Earth Mama Organics and Pink Stork.
You really can't go wrong with gifting either one!
A Cozy Robe
Pregnancy will require mom to spend some of her days snuggled up with her feet kicked up on the sofa. Especially as her due date approaches.
Help her feel snug and cozy with the gift of a lightweight waffle knit robe.
Perfect for lounging, after a bath, and wearing any time of the day!
Give the gift of comfort – a pregnancy pillow
Getting sleep throughout pregnancy typically becomes less and less as the mom gets closer to her due date.
One way to show some extra TLC is by gifting her a gift to hopefully help her get a little more comfortable in bed, support her baby bump, and catch up on some sleep — a pregnancy pillow!
Calming Oil diffuser
Oils have been a hit over the past few years.
Truth is, I'm not a major oil person, BUT — I do find some calming lavender in an oil diffuser to be very relaxing.
If you're unsure what mom-to-be will like, try getting her an assortment of oils to start off with along with a nice oil diffuser for the home!
Plus, she could even use this during childbirth to help keep the environment calm and relaxing.
Coffee for Moms
If mom to be is a coffee lover & worried about consuming too much caffeine — Mommee Coffee is a great alternative!
Though, as long as she keeps her caffeine below 200mg/day, she should be fine (as long she doesn't have any known complications or risks)!
A Pregnancy Planner
Depending on how early mom is in her pregnancy, a pregnancy planner can help mom stay organized, keep her appointments logged, jot down questions for her doctor and much much more!
This post has a TON of pregnancy planners & journal ideas.
Or if you can't decide, you won't go wrong with these Pregnancy journals from Promptly Journals. They're elegant and so nicely organized.
Pregnancy Bath Salts
Being pregnant is tiring.
Mom's body is on overdrive making a baby on top of her daily routine which could be working, taking care of the home or trying to live an active lifestyle.
No matter what it is, eventually, pregnant moms need some relaxation time.
Help mom relax with some pregnancy bath salts like these ones — specifically made for expecting moms to support relief from those achy pains, nausea, and stress!
An Online Birthing Class
Most expecting moms won't openly share their fears or worries about giving birth (especially for the first time).
Knowing that birth is a very special, involved process that truly takes preparation to be ready — gifting mom an online birthing class that she can take as her own pace in the comfort of her own home is one of the BEST gifts you could ever give!
Here's an online birthing class I personally took and highly suggest for all expecting moms (plus, it was created by an experienced Labor & Delivery Nurse!)
Not to mention, even more reason for her partner to participate in watching the class as well!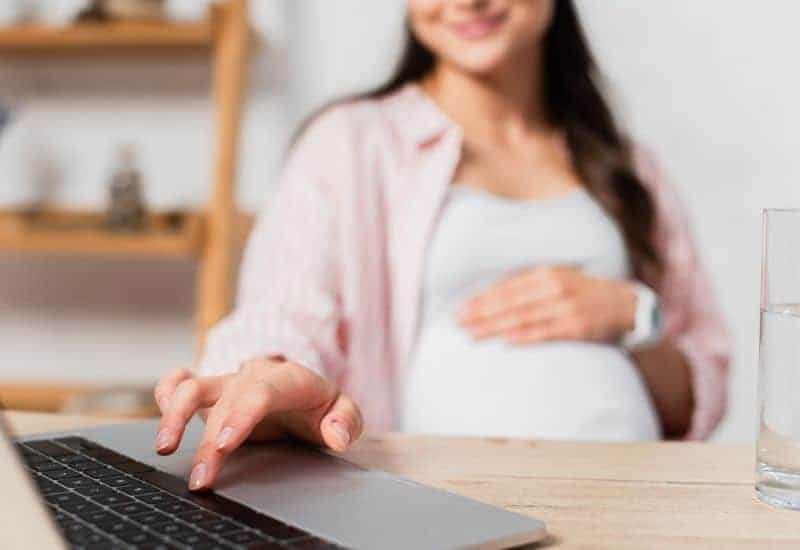 Baby's First Year Book
It's important to cherish those early memories from the day baby is born.
Why? Because time flies by way too fast and we can never get those precious moments back.
So, help mom capture all the small meaningful moments but gifting her Baby's First Year Book!
You can get a pretty classic option like this Pearhead Baby Book or a more personalized option like this Love & Wild Baby Book.
Mama Wellness Bundle
Created by a Licensed Clinical Psychologist who specializes in maternal mental health, the Mama Wellness Bundle is a great gift to prepare and support moms during the vulnerable transition between pregnancy and postpartum.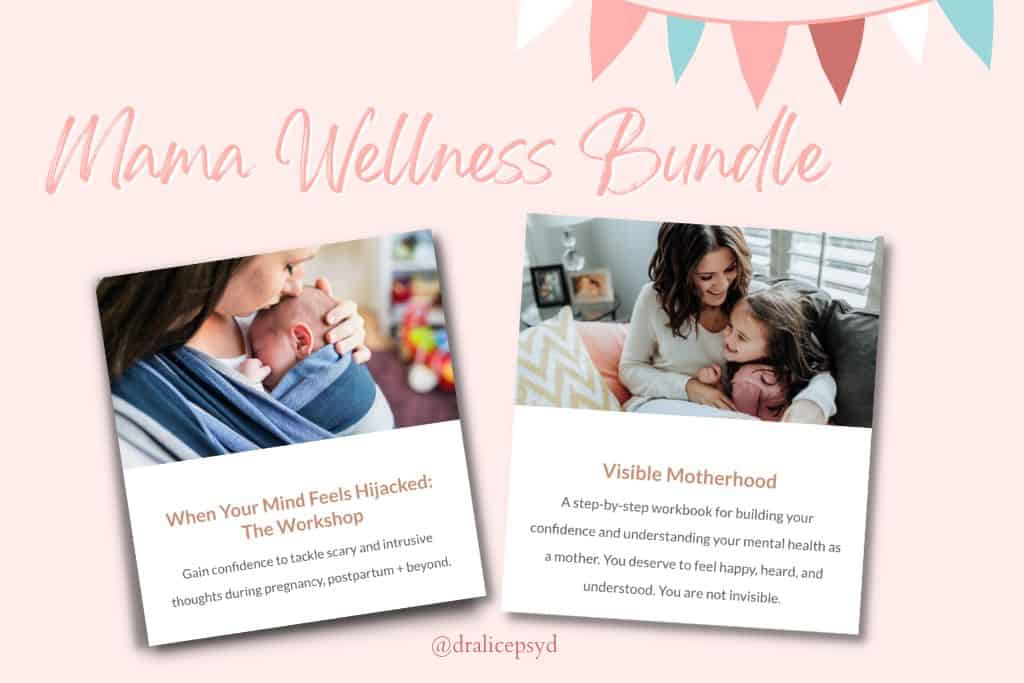 Helpful Pregnancy Gifts for New Moms
Aside from the usual gifts, these ones are "think outside the box" kind of gifts.
Ones that go BEYOND the norm to really help mom to be feel supported throughout her pregnancy!
Healthy Smoothie Delivery
Let's be real here, nobody (unless you're a robot) will have the time or energy to whip up fresh meals each day with a newborn.
And throughout pregnancy, moms will likely be exhausted from being on her feet all day long anyways.
Help mom save some time & sanity by gifting her freshly prepped meals, ready-to-blend smoothies (SmoothieBox has the most delicious prepped smoothie blends I've ever tried), or a gift card for easy meal delivery services, I swear she'll appreciate the kind gesture forever.
Meal Delivery
Just like smoothie deliveries are a unique way to help mom-to-be get in some extra nutrients by saving time, you can also give her the gift of meal delivery!
Send her a gift card to GrubHub so she can order whatever she wants, whenever she wants.
Not only is this an excellent pregnancy gift, but if she chooses to hold onto it, it'll be an AMAZING postpartum essential during those early weeks with baby!
Postpartum Doula Services
Making sure new moms have support at all times after giving birth is crucial for an enjoyable postpartum experience.
If you aren't able to offer up help yourself, consider pitching in with other friends and family members to gift mom a Postpartum Doula!
You can find local postpartum doulas through the International Childbirth Education Association or DONA International.
Breastfeeding Class
As a fellow breastfeeding mom, I am one to be upfront and honest when I say — it wasn't easy!
I was faced with many breastfeeding challenges, the kind you'd only learn about if you experienced them or took an in-depth breastfeeding class that teaches you how to navigate through them.
Since I didn't take a class until AFTER the struggles, I had to experience these difficulties and at times, almost gave up!
Instead of waiting for mom to reach that point, gift her this affordable breastfeeding class instead!
My dear friend Katie (the creator of the course) does a brilliant job breaking EVERYTHING down and covers pretty much ANY breastfeeding challenge and topic you can try to think of.
This breastfeeding class is truly filled with so much knowledge I recommend every new or expecting mom check it out — or even better, get it gifted to them!
Newborn Baby Preparation Support
Lastly, nobody ever really knows what they're getting into when they bring baby home for the first time.
What will sleep be like? Do you have to wake baby up to feed them & change their diaper? How much should the baby be eating? So many questions new moms find themselves asking.
That's where the Newborn Academy comes in.
An online learning course to teach new moms and parents exactly what to watch out for and how to care for their newborn baby immediately after birth.
No, becoming a parent doesn't come with a handbook for newborns, but this academy is basically your handbook you'll never want to let out of sight.
There you go, a full list of the BEST gifts for first-time moms.
Trust me, she'll be forever thankful after receiving one of these gifts that help her feel loved, supported, and most of all cherish the memory of pregnancy.
Best Gifts for Expecting Moms — What would you add to the list?
Other PREGNANCY posts you'll LOVE: