This post may contain affiliate links that I may receive a commission from if you click & buy. In addition, the information on this site is NOT intended to be medical advice. See my full policy for more information.
Looking for the best Christmas books for baby this year instead of tons of toys? Help baby expand their vocabulary and imagination this holiday season with these Christmas children's books for babies.
25 of The Best Christmas Books for Baby & Toddlers
Below you will find the best Christmas holiday books to read to your babies and toddlers. From books about Santa Claus to a magical Christmas story the whole family will love, you won't go wrong with any of these great Christmas books.
1) Where is Baby's Christmas Present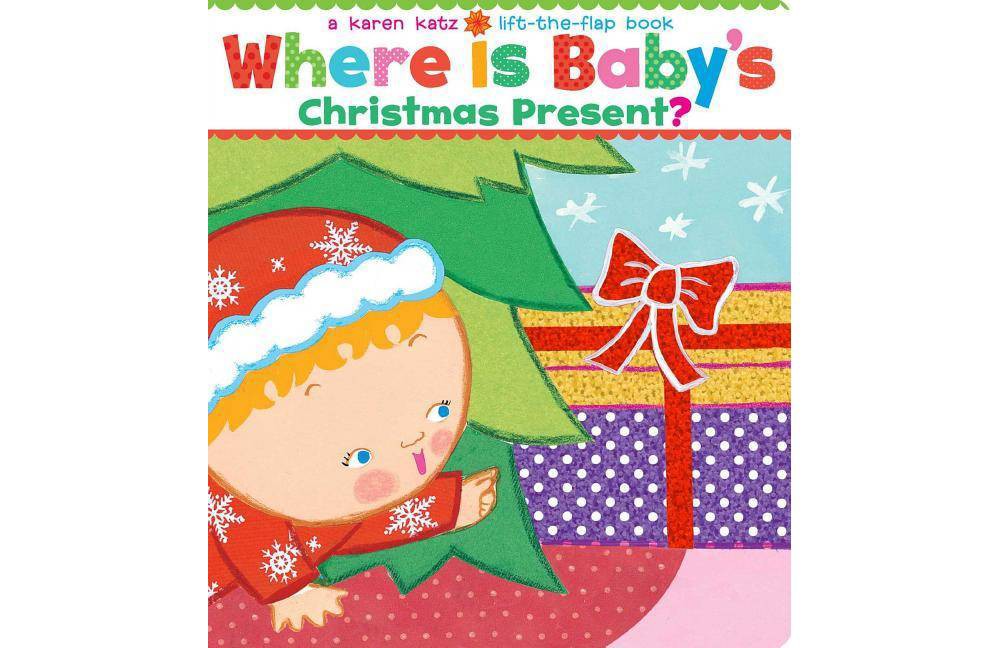 This adorably fun lift-a-flap book is the perfect read for Christmas time! Your baby can stay engaged with the story by lifting each flap and finding a variety of holiday surprises hidden under each one. They may find some Christmas cookies, ornaments, and more! What's most important is this is the perfect book for a baby's first Christmas (makes a great stocking stuffer, too!).
Reading Age: 1 to 3 years old.
2) If Animals Celebrated Christmas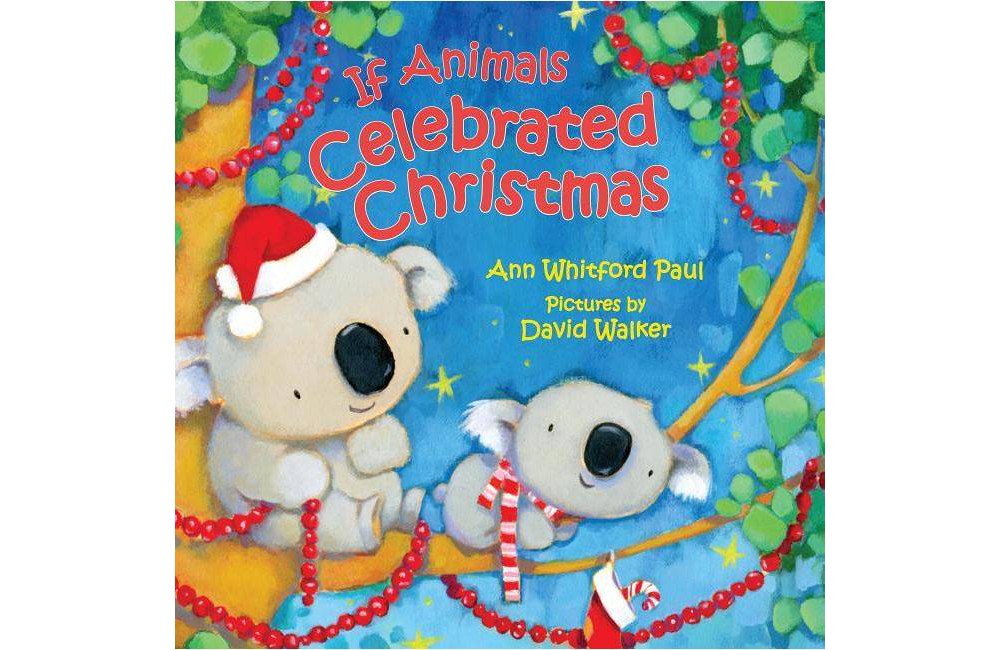 From the same authors of "If Animals Kissed Good Night", this sweet book captures how your favorite animals would celebrate Christmas. This book features a heartfelt holiday story with vibrant illustrations your little ones will be captivated by.
Reading Age: 0 to 3 years old.
3) Santa's Workshop: Christmas Lift-A-Flap Book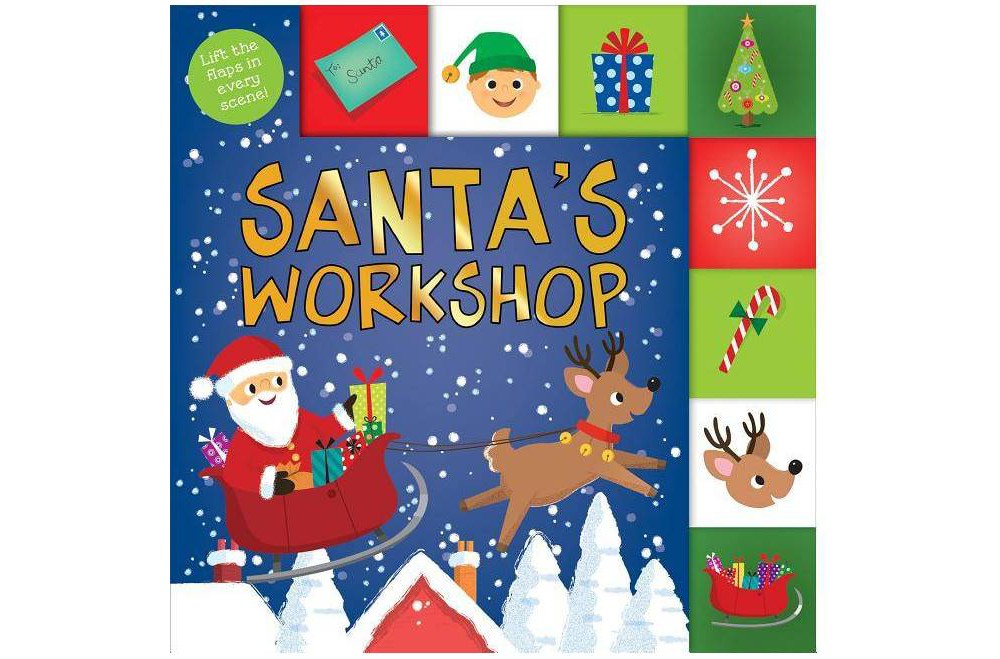 Let your little one explore Santa's workshop in the North Pole. While promoting fine motor development, your baby and toddler's tiny fingers can explore all the fun holiday illustrations — what might they find under the secret flap? Featuring contemporary and whimsical illustrations, your young children will fall in love with this exciting holiday book.
Reading Age: 1 to 3 years old.
4) Jingle Baby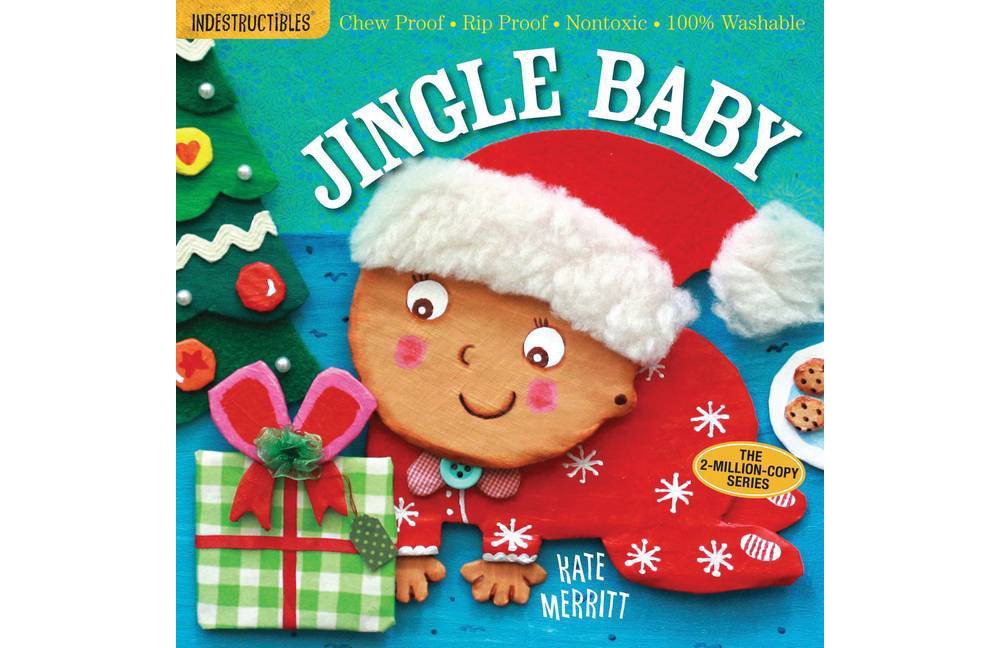 Make sure to add this Christmas book to your holiday collection and begin making story time a part of your holiday traditions this year. Jingle Baby was made for babies and toddlers in mind — rip-proof, waterproof, portable, and ASTM safety standard safe! Come read about the many ways you can begin celebrating holiday cheer with the entire family as the countdown to Christmas day begins!
Reading Age: 0 to 3 years old.
5) Christmas Bear Board Book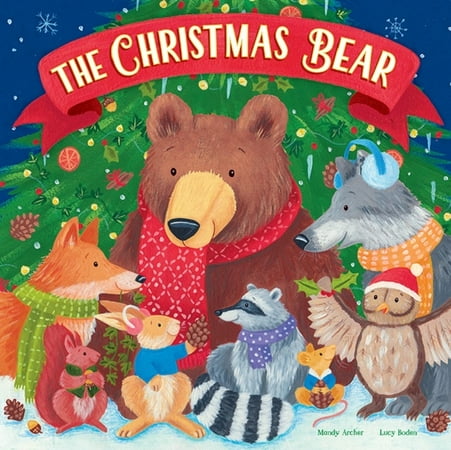 Unlike the other bears, this bear has been waiting for Christmas all year long. While the others prepare to sleep and hibernate during the winter, this Christmas bear eagerly prepares with all his friends for Santa's magical visit!
Reading Age: 2 to 5 years old.
6) Teeny Tiny Santa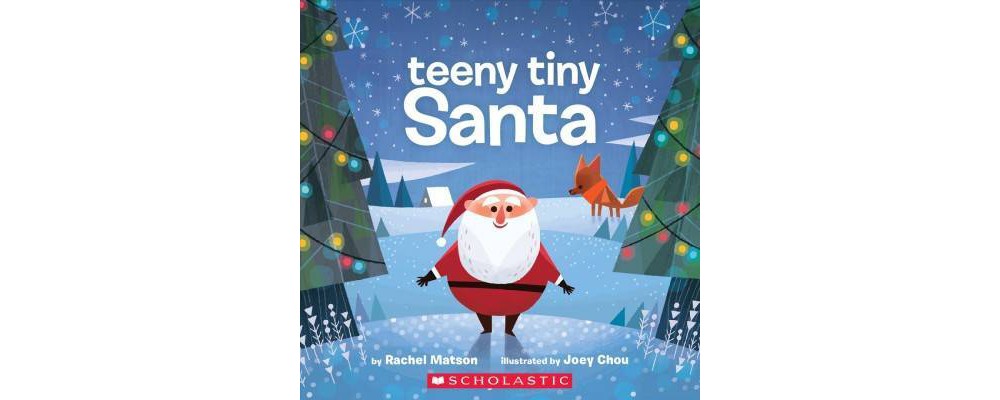 Go on a big Christmas adventure with a very special teeny tiny Santa! After a teeny tiny fox fears he's too small to get a visit from Santa this Christmas, he is surprised to find that a magical visitor makes an appearance! Your child will love celebrating the magic of Christmas through this vibrantly illustrated and heartwarming holiday book.
Reading Age: 0 to 3 years old.
7) All You Need For A Snowman
Enjoy clever and energetic rhyming throughout this children's book as a group of children works together to build a snowman. Counting, rhyming, pictures, and more — you'll all enjoy shaping a winter experience that is fun for all this holiday season.
Reading Age: 0 to 3 years old.
8) Llama Llama Jingle Bells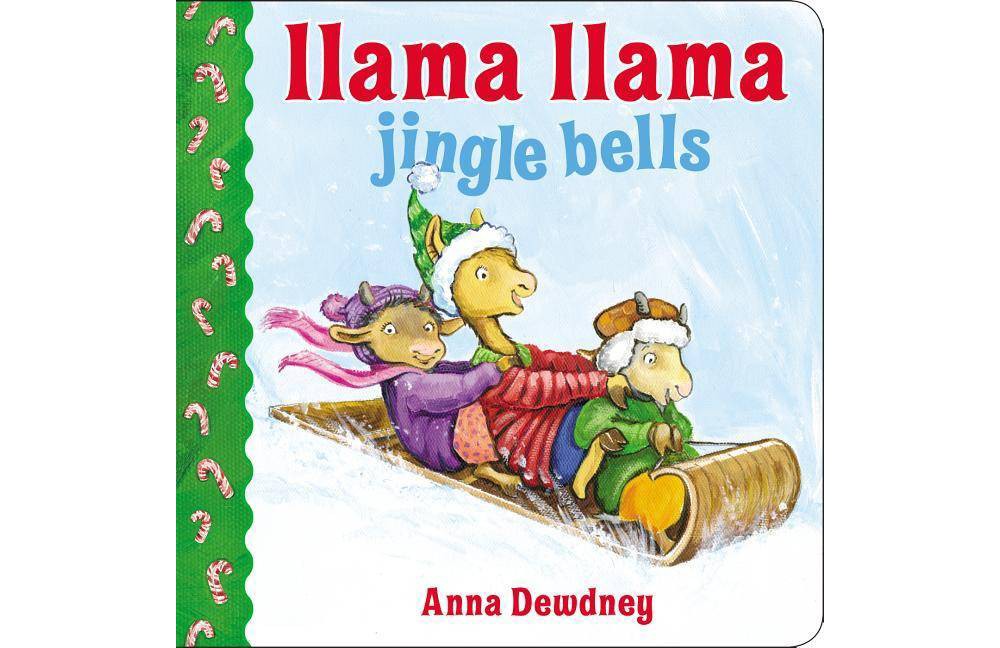 Chances are you've read a book or two from the Llama Llama series. It's no surprise they're back with their holiday book featuring short, rhyming text, perfect for slowly introducing your little one to full-length stories! Learn about gift-giving, song singing, and decorating Christmas cookies. A very festive season to spread Christmas cheer for all to hear.
Reading Age: 1 to 3 years old.
9) Blippi: Christmastime (board book)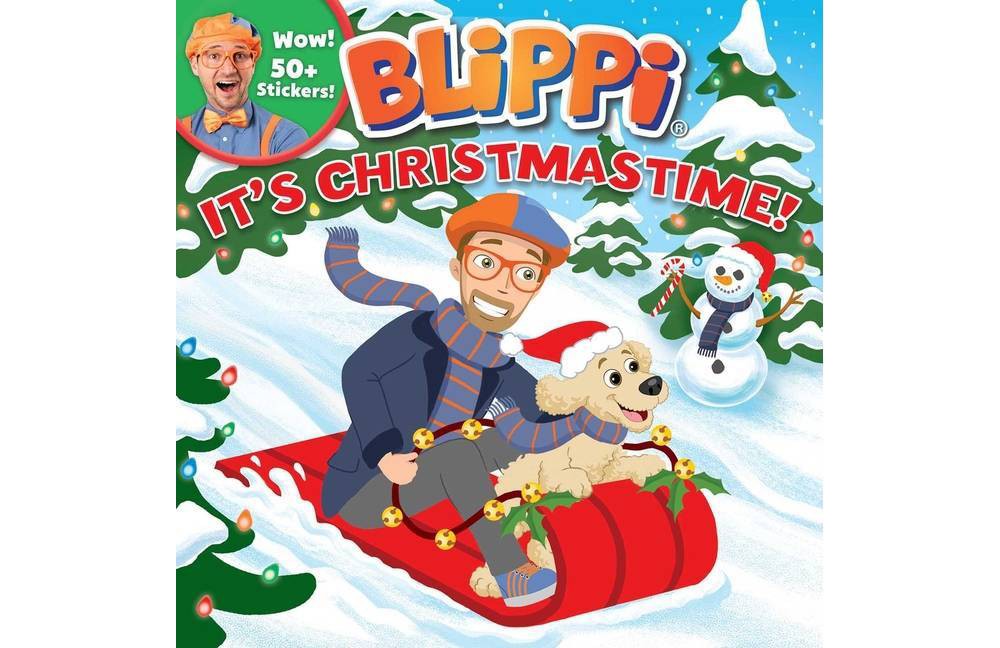 Join Youtube sensation Blippi as he prepares for Christmas Day! With the tabbed pages, your little one can easily adventure with Blippi, page by page, as he decorates his Christmas tree, sends out holiday cards, wraps presents, and bakes cookies in anticipation of Santa's arrival. Plus, it comes with stickers!
Reading Age: 0 to 2 years old.
10) Peppa's Christmas Wish
Ho, Ho, Ho — Come celebrate Christmas with Peppa Pig. Peppa is making some big wishes on Christmas eve for a very special gift from Santa Claus. Will Peppa's wish come true? Find out as you build a great big snowman (using the stickers included in the book) and prepare for Christmas morning in this 2-in1 wintertime storybook.
Reading Age: 2 to 4 years old.
11) How to Catch an Elf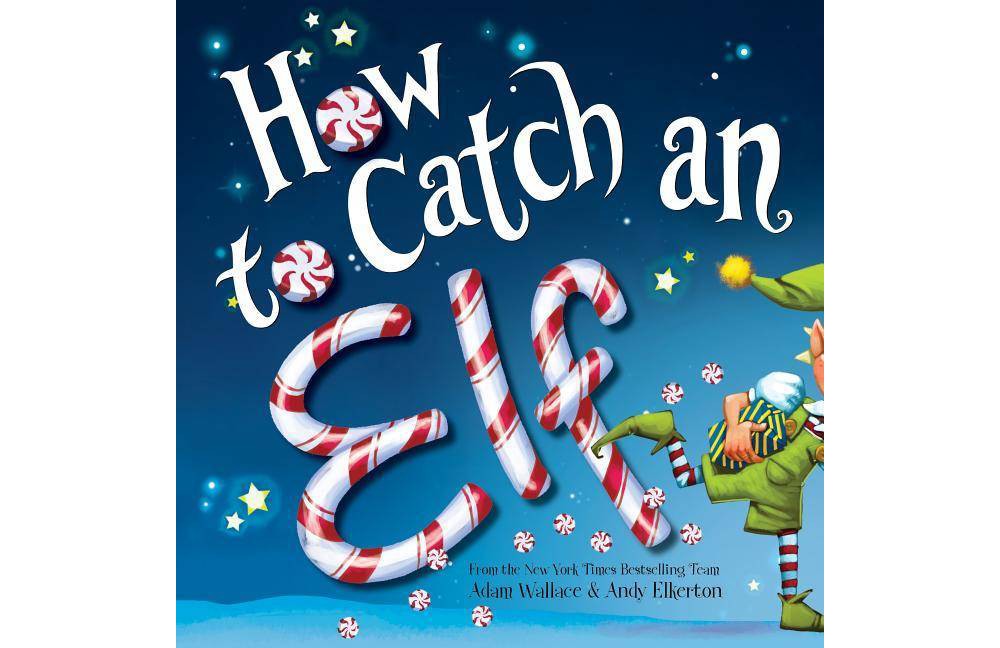 It's finally Christmas Eve, will you finally catch an elf? Go on an adventure with this hilarious Children's book quickly becoming a classic tale to read to children each year on Christmas. Expand your book collection with some of their other festive books too, such as How to Catch a Turkey (for a delightful Thanksgiving read).
Reading Age: 2 to 6 years old.
12) Cami & Wyatt Share The Christmas Spirit
Cami & Wyatt love Christmas. In fact, they love everything there is about Christmas like Santa, decorations, and presents. However, they just don't understand why their new neighbors seem so blue. Join Cami & Wyatt as they share the Christmas Spirit in this heartwarming holiday story packed with beautiful illustrations showing the true meaning of Christmas.
13) The Littlest Reindeer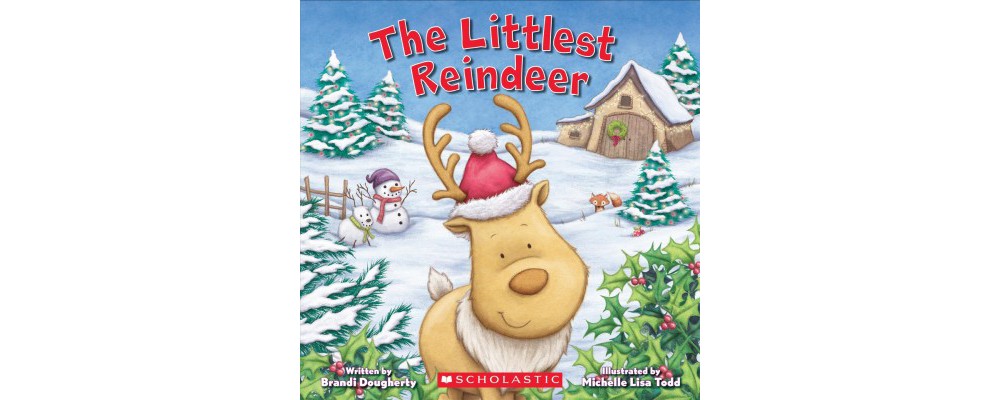 Enjoy the adventure with the littlest reindeer in the North Pole as she spreads Christmas cheer and embarks on a journey to help Santa fly his sled. One of many favorite Christmas books to add to your little one's book collection.
Reading Age: 1 to 5 years old.
14) Merry Christmas, Woody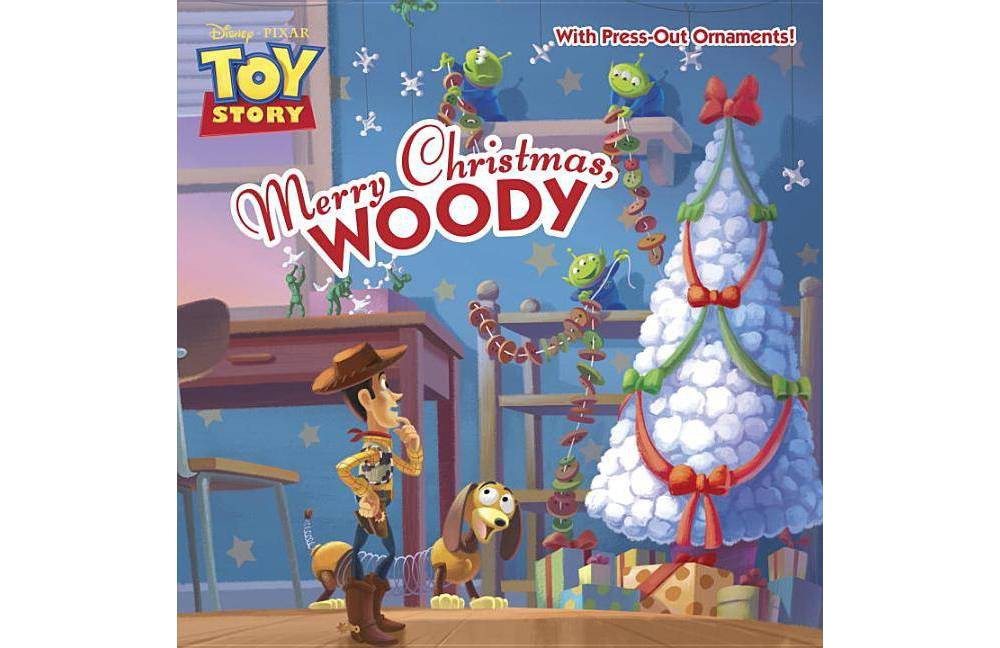 Nothing says Christmas time is here better than the classical toys of Disney Pixar's Toy Story. Join your favorite characters Buzz, Woody, and the rest of the gang while being able to interact with the book with its pop-out Christmas ornaments! Talk about Christmas fun!
Reading Age: 2 to 7 years old.
15) Little Blue Truck's Christmas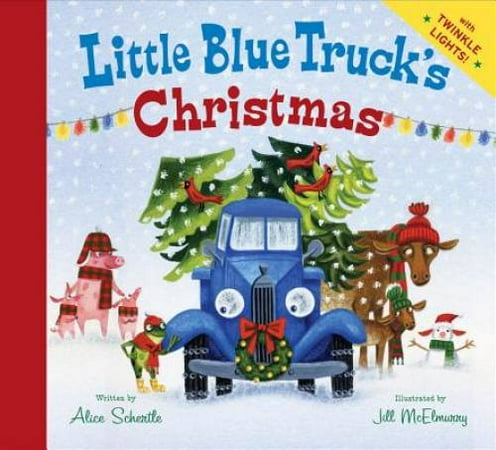 The Little Blue Truck is so excited it's Christmas, join the truck as it gifts Christmas trees to all of its animal friends. Through counting, fun rhymes, and colorful pages — join the Little Blue Truck in this Christmas season book to spread lots of holiday cheer!
Reading Age: 1 to 3 years old.
16) Merry Christmas Mom and Dad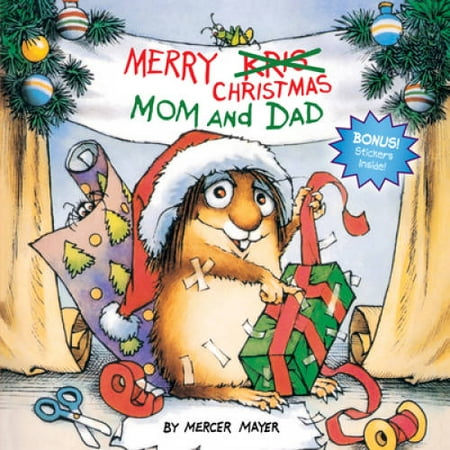 Parents and children will be able to relate to the classic Mercer Mayer's character, Little Critter, as he makes holiday wreaths, bakes and eats gingerbread cookies, and places the Christmas star on top of the tree.
Reading Age: 2 to 6 years old.
17) ISpy Christmas Book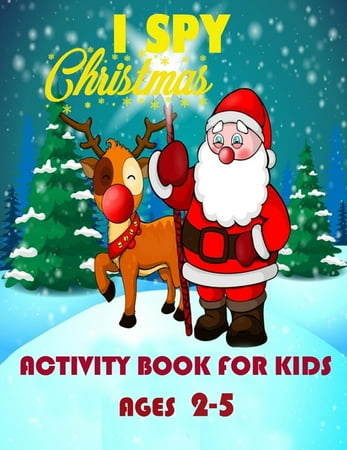 Break out the fun with this interactive Christmas book. With over 30 pages, your toddler will enjoy using their sharp observational skills to solve the photo puzzles on each page of this holiday children's book.
Reading Age: 2 to 5 years old.
18) Twas' The Night Before Christmas On A Farm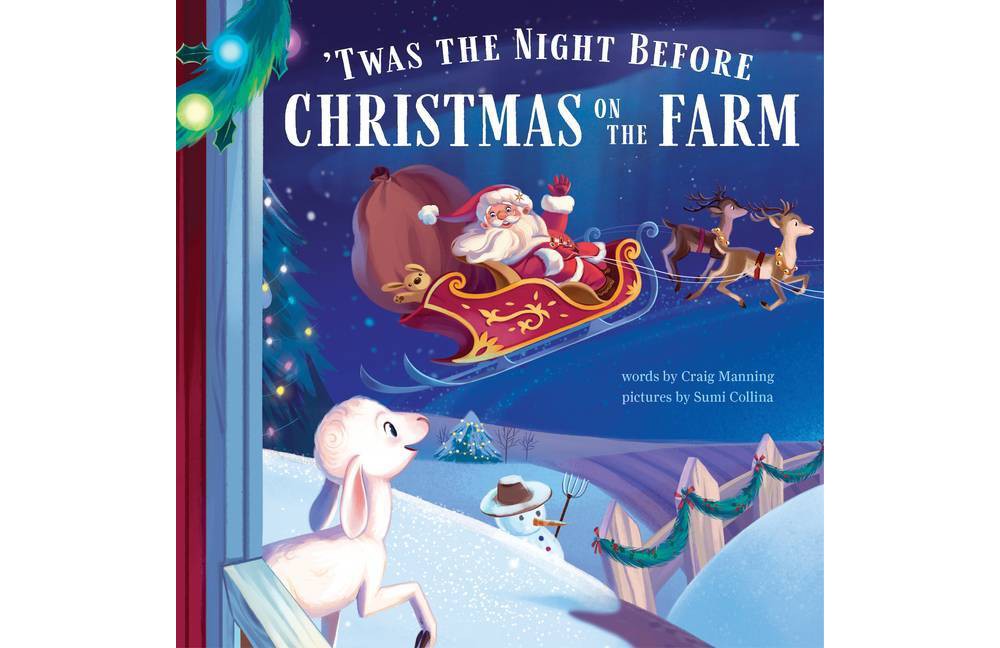 Spread the holiday spirit as Santa Claus surprises a group of farm animals on Christmas Eve. Here's a short snippet of this heartwarming holiday favorite, "'Twas the night before Christmas, and all 'round the farm. Not a creature was stirring, tucked in safe and warm." A great holiday read for young and older children.
Reading Age: 4 to 7 years old.
19) How to Trick a Christmas Elf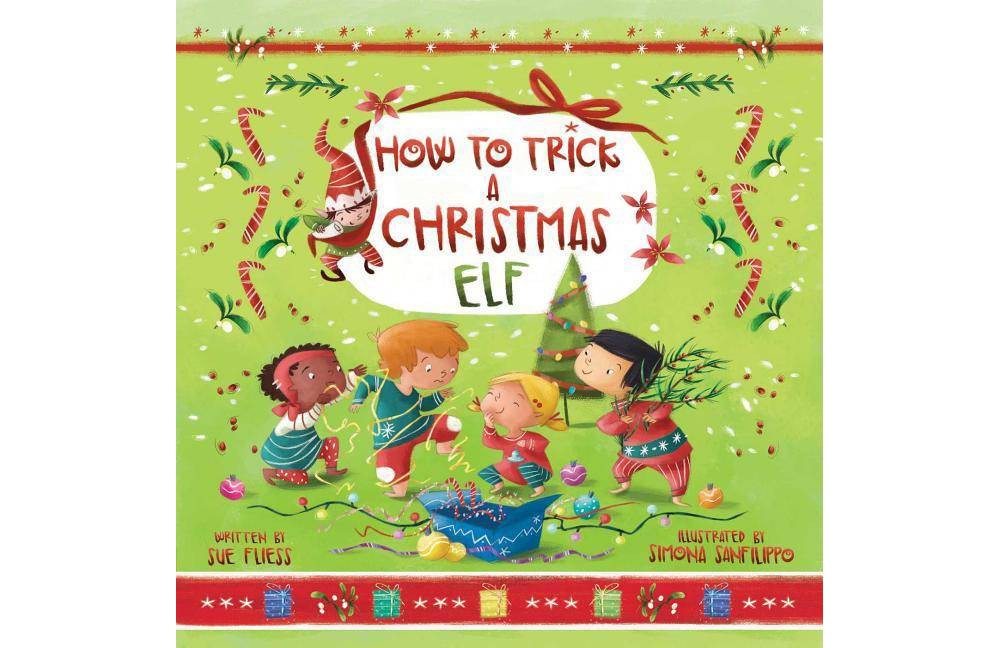 Santa's Naughty or Nice list is top secret, in fact, the only way to tell if your name is on one of the lists is to trick a Christmas Elf into letting you see it! Adventure through the countdown to Christmas as your little ones will plan and prepare some creative ways (like holiday Christmas crafts) to distract Santa's elf so you can take a sneak peek at the Naughty or Nice list! Through whimsical rhymes and cheerful illustrations, your child will adore this Christmas book.
Reading Age: 3 to 6 years old.
20) I Want a Hippopotamus for Christmas
This adorable Christmas book for young readers is based on the popular Christmas song by John Rox. It's a great choice for any child who has ever wished for a pet on Christmas, like the little girl in this story who is just wishing Santa would bring her a hippopotamus for Christmas!
Reading Age: 2 to 6 years old.
21) A Silly Milly Christmas
Vivid drawings and lyrical limericks will have both parents and children laughing and jumping for joy as they celebrate Christmas with a giant, loving, silly Milly. Milly is a goofy great dane who just loves showering all her favorite people with love, especially on the holidays! Join this silly dane and fill your animal-loving heart with lots of holiday spirit.
22) Never Let a Unicorn Meet a Reindeer
Enjoy this comical story of a little girl with a unicorn who has been dreaming of getting her own reindeer, but not just any reindeer. Santa's reindeer! The only problem? Reindeers and unicorns don't get along — will the little girl's unicorn welcome Santa's reindeer? Find out soon enough!
Reading Age: 4 to 7 years old.
23) How The Grinch Stole Christmas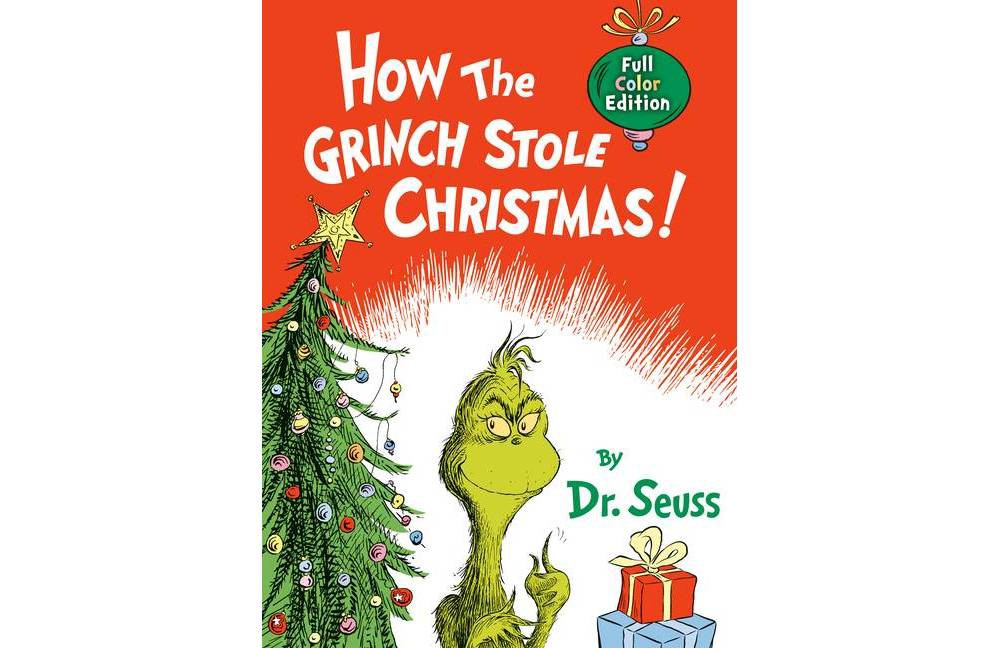 If How the Grinch Stole Christmas isn't one of the best classic Christmas books I'm not sure what is. Journey side by side with the Grinch, a creature who hates Christmas and has a plan to ruin it for all the Who's living in the magical land of Whoville. Before he can carry out his plan, however, he might just have a change of heart that grows three times its size after he meets a little Who named Cindy Lou who so selflessly shares the magic of Christmas cheer with the Grinch despite his disliking of the cheerful holiday.
Reading Age: 2 to 7 years old.
24) The Magic of Friendship Snow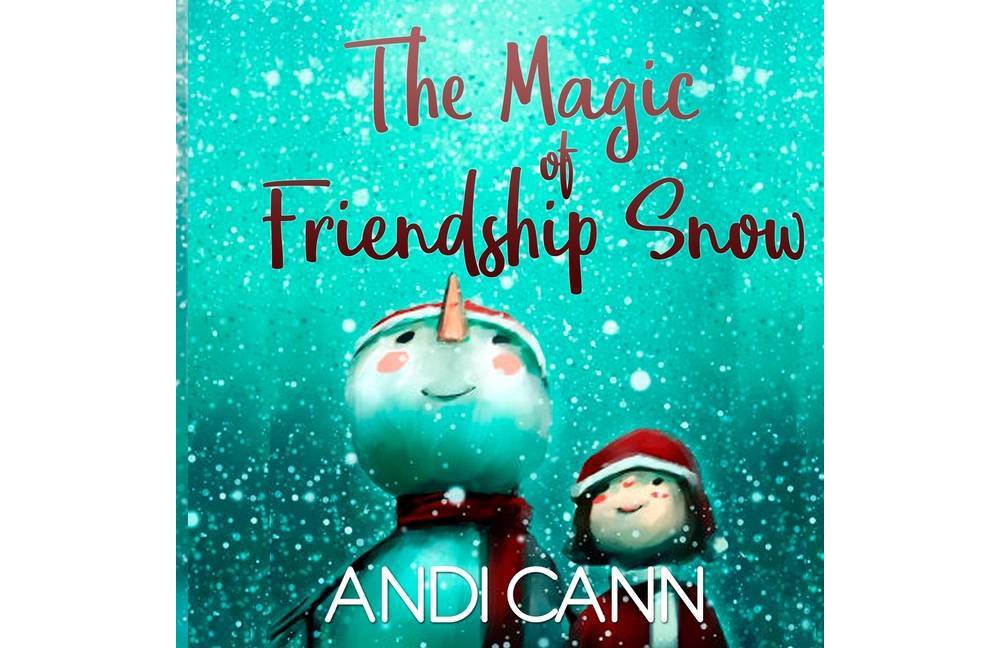 Experience the magic of friendship in this heartwarming tale of a little girl named Jojo who has always struggled to make friends, that is, until she stumbles across Puddles — a snowman created from magic friendship snow this Christmas.
Reading Age: 2 to 7 years old.
25) Construction Site on Christmas Night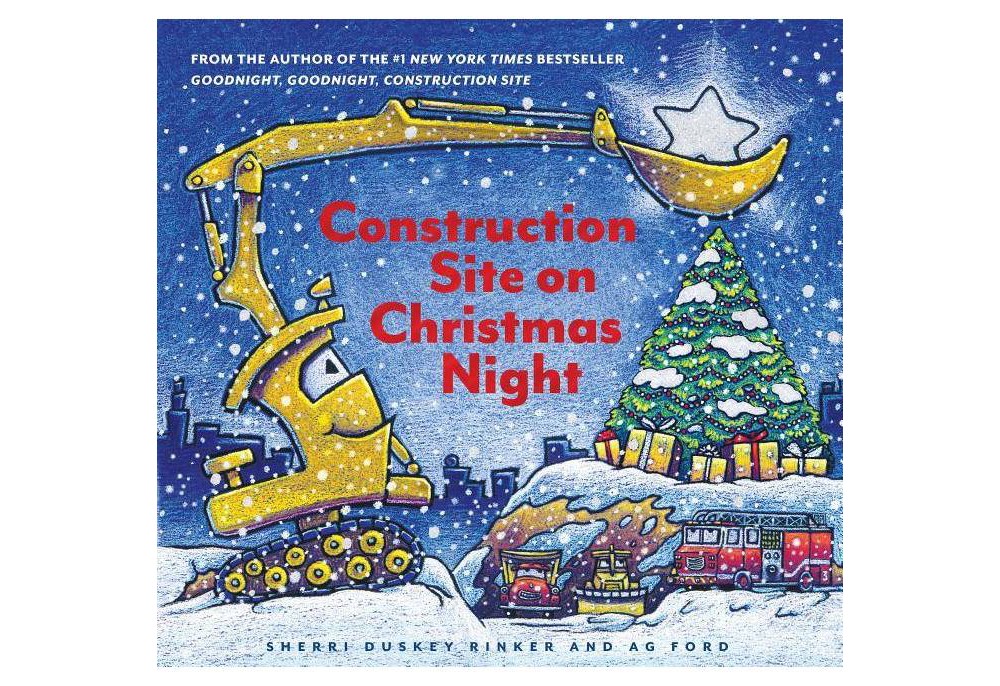 Your child will love this beautiful holiday picture book that teaches kids the joy of giving and the value of work. Join Excavator, Bulldozer, Crane, Dump Truck, and Cement Mixer as they work hard to build the fire engine a new home all while stumbling on their own cheerful surprises thanks to their hard work.
Reading Age: 2 to 4 years old.
Which of these Christmas books for baby and toddlers will you add to your holiday tradition?
Read more holiday articles here: