This post may contain affiliate links that I may receive a commission from if you click & buy. In addition, the information on this site is NOT intended to be medical advice. See my full policy for more information.
Summer is just around the corner and if there's one thing we moms don't do enough, is wear the damn swimsuit. I get the struggle. Most swimsuits don't really flatter a mom's body. But these…these are the best postpartum swimsuits to wear this summer!
Whether you're breastfeeding or had a c-section, these swimsuits are comfortable, supportive, stylish, and affordable! Literally, made for a mother.
The most flattering postpartum swimsuits
Ready to find out which swimsuit will be best for your postpartum body? Check out the list below!
Tankini Swimsuits
1. Crossover Maternity, Nursing, & Pumping Tankini Top
It's no surprise that two-piece swimsuits tend to be way more comfortable than one-pieces. However, many postpartum women aren't comfortable walking around with their entire midsection exposed.
The solution? Grab yourself a fashionable tankini! Lucky for you, Kindred Bravely has really stepped up to bring moms adorable swimsuits that are also functional when it comes to nursing and breast pumping for baby.
2. Tiered Tankini Top
If you're ready to head out to the pool or beach, but just cant wrap your mind about showing off that stellar mom bod (because yes, you deserve to show it to the world mama), don't feel bad or guilty.
Grab yourself a more flowy tankini, like this tiered tankini top to help you feel more comfortable (and look extra cute).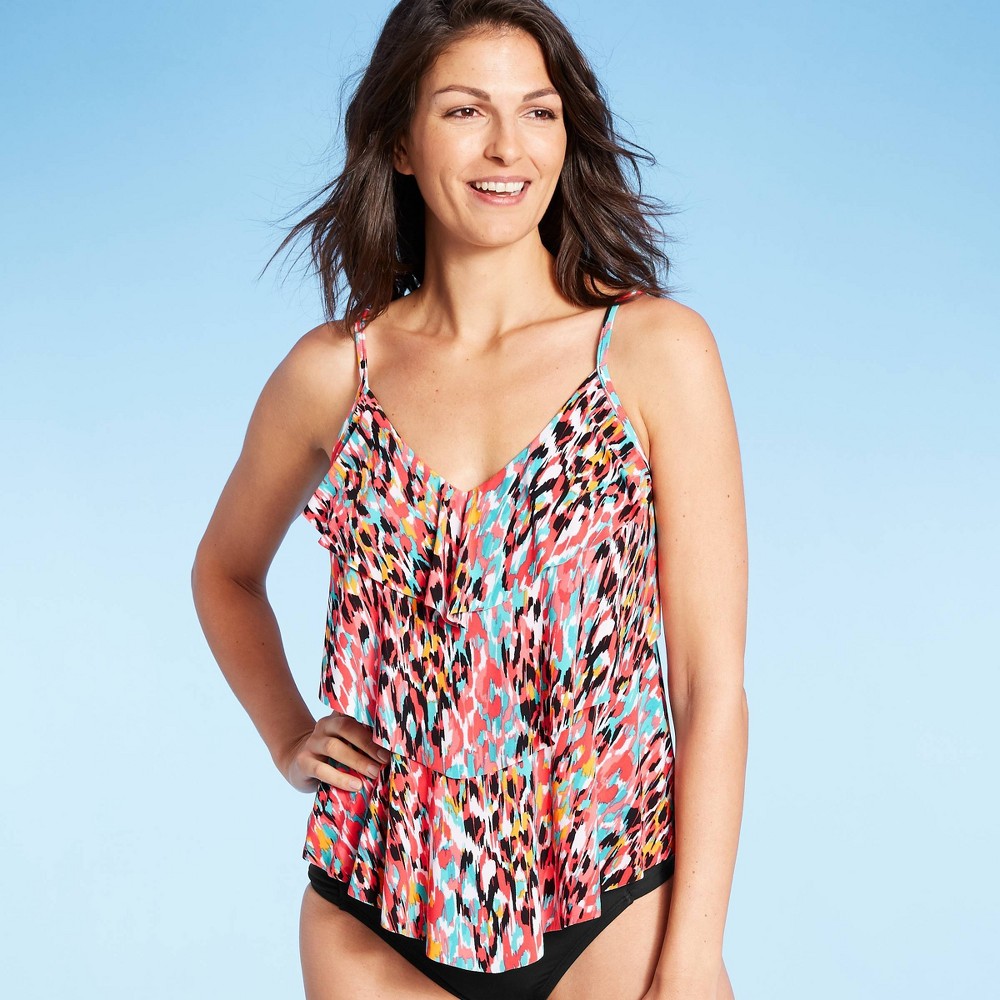 3. Flowy Tankini Top
Though many postpartum moms love that compressive material after having a baby, some prefer much more loose-fitted clothing.
This flowy tankini top is great because it's lightweight, breathable, and pretty darn cute! It is not, however, a nursing tankini, but you could probably maneuver the strap down pretty easily if needed!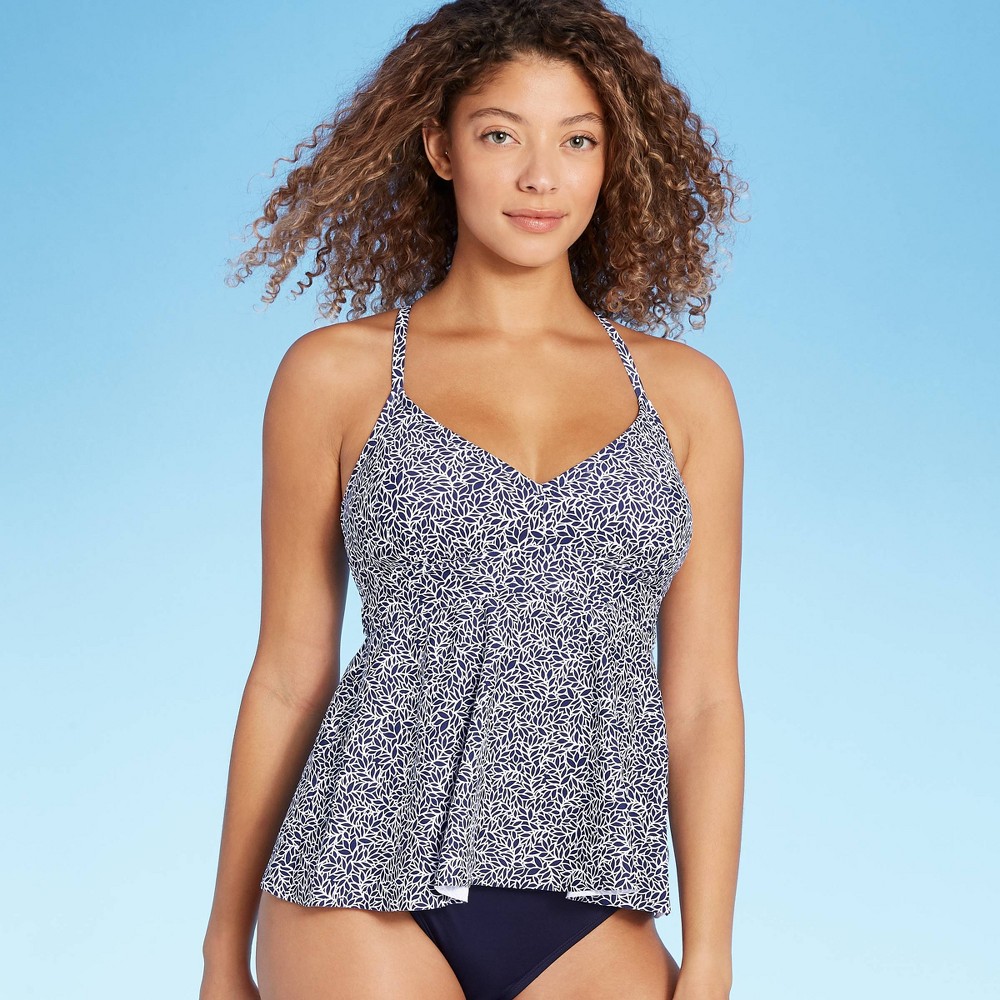 4.Tankini Tank Top
This tank top styles tankini top is the closest to feeling like you're throwing on a tank top and heading out to the pool!
If fancy swimsuits aren't your style, grab this tankini tank top and the matching tummy control shorts and head out to the pool feeling comfortable and stylish!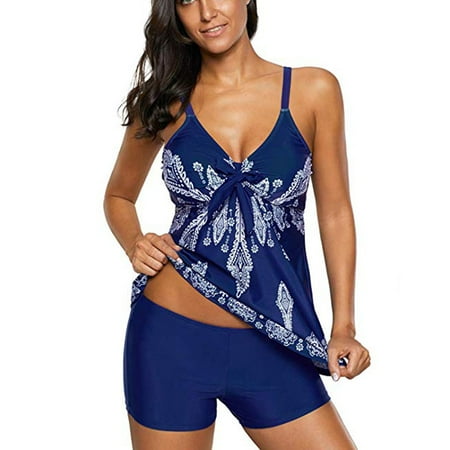 One-Piece Swimsuits for Mom
1. Slimming Control One-Piece Swimsuit
We absolutely love this one-piece swimsuit because of its snug slimming appeal.
Let this bathing suit help boost your confidence in your new postpartum body and rock that swimsuit this summer mama!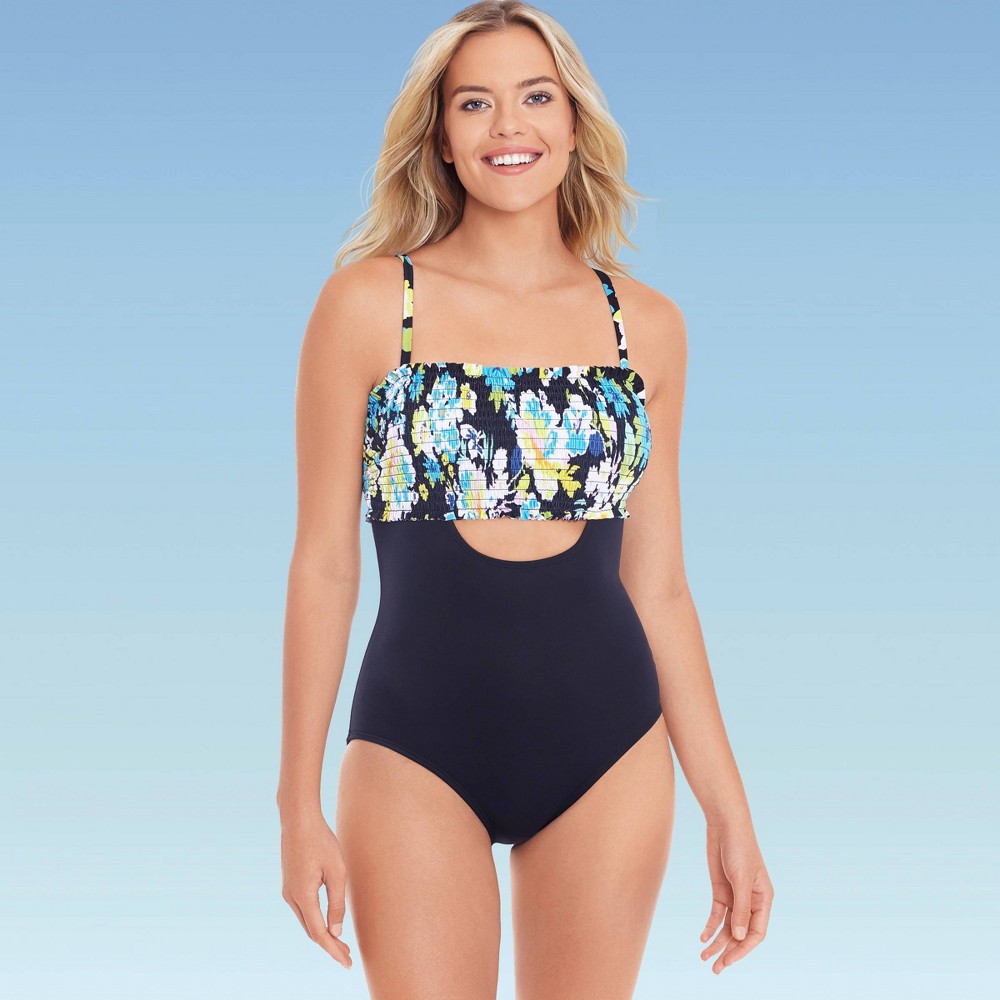 2. Nursing & Maternity One Piece Wrap Swimsuit
This adorable maternity one-piece wrap swimsuit is perfect for postpartum mothers too!
It comes in 3 summer-ready colors with nursing mothers in mind. This postpartum swimsuit is a must if you aren't a fan of two-piece swimsuits, but still want something cute.
3. Smocked Waist Maternity One Piece Swimsuit
Nothing screams perfect than a classic black one-piece swimsuit. Especially when it's the BEACH BUMP™ Smocked Waist Maternity One Piece Swimsuit.
This swimsuit features a halter top making it easy to undo in the event you need to go for a quick pump or nursing session.
Plus, the smocked waist gives just enough coverage while hugging your body in all the right places.
4. Twist-Front Classic Women's Swimsuit
Showing just enough skin in all the right places and support where it matters.
This twist-front classic swimsuit is perfect (and totally affordable) for postpartum moms!
If the leopard print isn't your thing, don't worry, it also comes in a gorgeous floral print too!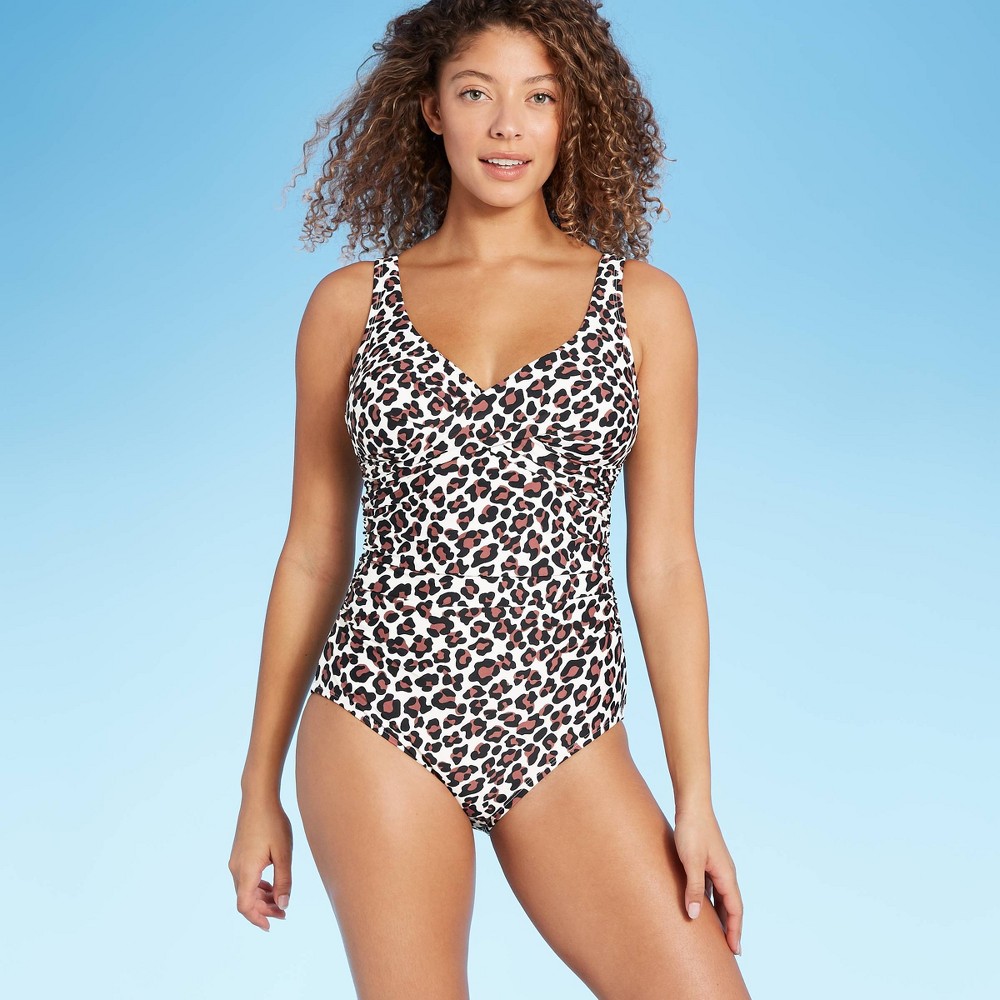 5. High Support Off The Shoulder Swimsuit
Off the shoulder swimsuits like this one often get a bad rep for not being supportive enough.
Well, if you're a postpartum mom, you know darn well support is a MUST. Your breasts are much heavier than ever before, your skin may feel a little loose — so all that compressive fabric comes in real handy to help you feel all together.
Well, with this off-the-shoulder swimsuit, having enough support is NOT an issue!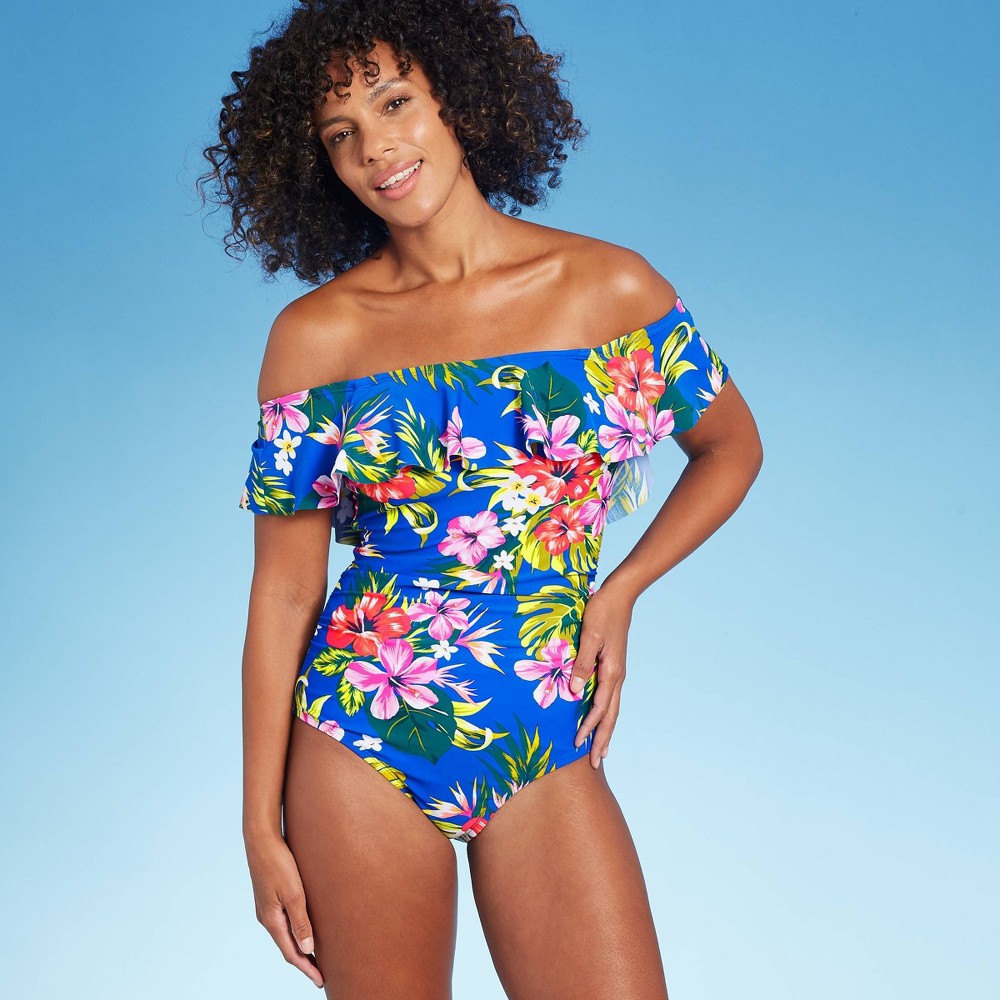 Two-Piece Postpartum Swimsuits
1. Full Coverage High Waisted Swimsuit Bottoms
Tired of looking for a swimsuit bottom that actually goes up and above your belly button? That's what makes these high-waisted swimsuit bottoms perfect for postpartum moms!
With a flattering ruched design in the tummy area, these are my top pick postpartum swimsuit bottoms for mom after birth.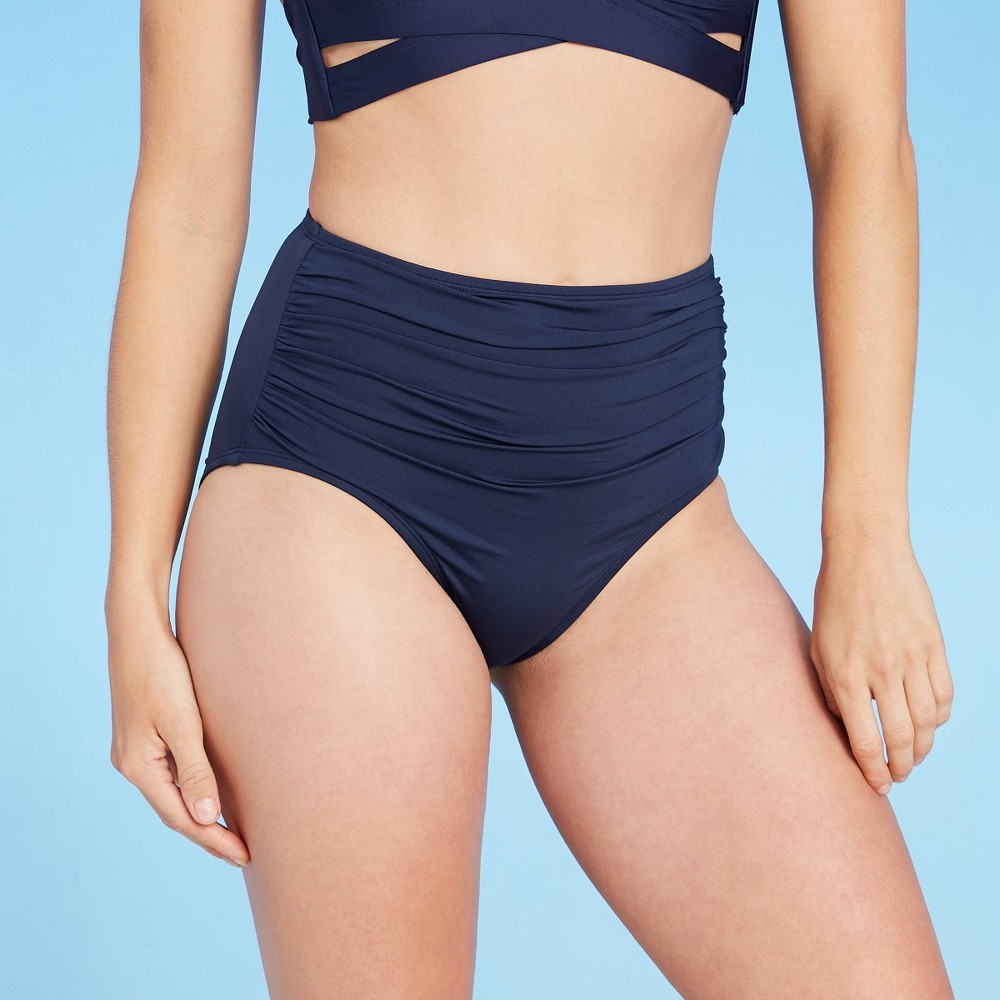 2. Crop Top + High Waist Bikini Bottom
The crop top and high waist bikini combo, in my opinion, is the best of both worlds. You get a long enough top to mostly cover your midsection if you're not a big fan of showing too much skin.
AND you get a high-waisted bottom to keep everything else hugged in all the right places.
However, these swimsuits aren't necessarily made for breastfeeding, so if you plan to be nursing or pumping often, it may be better to choose one of the actual nursing swimsuits mentioned above.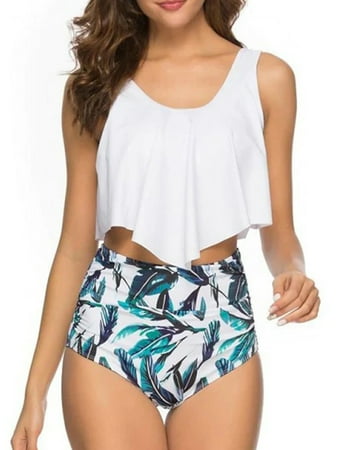 3. Crossover Nursing Top + High Waisted Bottoms
If you're looking for a stylish, but more importantly, comfortable and functional two-piece swimsuit, look no more!
Kindred Bravely did it again with this ultra-soft crossover swimsuit. Featuring a crossover top design that allows for quick nursing or pumping sessions when out and about — this is my kind of swimsuit!
Tips to finding postpartum swimwear to hide your belly
If you haven't found a swimsuit you're dying to step into yet, I'm want to address a few tips in how you can select the BEST swimsuit for your postpartum body.
But first, I have to say this, you do NOT need to feel obligated to hide your body when stepping out in the sun. Your body and the little miracle it created is something to be proud of, not ashamed.
So, I encourage you to JUST WEAR THE BIKINI if you find one you love.
However, I also understand that some moms simply aren't ready to just wear the bikini. To those moms, I hope these tips can help you pick the best postpartum swimsuit for summer.
1. Consider a nursing friendly swimsuit (if you're breastfeeding)
If you are a breastfeeding mother (yes, this includes pumping), you may find that a nursing-friendly swimsuit is the best option.
That's because you'll likely need an accessible top to nurse your baby or hook up a pump. If taking off your entire top each time or stretching out the fabric of a non-accessible top isn't your favorite thing to do, aim for a breastfeeding-friendly swimsuit top!
2. Prioritize comfort
There's nothing worst than being a postpartum mom wearing those uncomfortable mesh undies, striving to enjoy some fun in the sun while wearing the most uncomfortable swimsuit ever made. UGH!
Don't do that. Find a swimsuit that will be comfortable for your body while it's recovering from childbirth.
Features of a comfortable swimsuit for new moms could include:
a swimsuit that stays in place
one that has slight midsection compression
made out of a sleek/soft material
3. Tankinis: Why they're a great postpartum bathing suit
Tankinis are a great option for moms looking to either have a bit more coverage or even compression to their midsection.
A loose-fitted tankini won't offer much support, but it will usually be flowy and offer more coverage. If paired with some high-waisted bottoms the compression shouldn't be an issue.
A snug fit tankini will offer more compression and coverage.
You really can't go wrong with either one.
4. One-Piece vs. Two-Piece Postpartum Swimsuits
Choosing whether to get a one-piece swimsuit or a two-piece swimsuit is a completely personal preference.
You can find comfortable two-piece swimsuits out there just as much as a single piece. Try some on if you need, but also remember to try and take it easy as you're still recovering.
5. Choose the RIGHT size
Getting the right size swimsuit is important to ensure it's comfort.
The tricky part is that most brands all have different sizing options. So, you'll want to be sure you look over the sizing and measurement guide to ensure you purchase the most comfortable size.
Looking for more postpartum support and help? Check these out: