Stay at home mom side hustles to make money, fast!
This post may contain affiliate links that I may receive a commission from if you click & buy. In addition, the information on this site is NOT intended to be medical advice. See my full policy for more information.
Are you a stay-at-home mom looking to make some extra money? These stay at home mom side hustles are a great way to make some extra cash without having to leave your little one's side.
These days, finding work online has not only become easier but it's become much more preferable for a multitude of reasons. As a mom, being able to work from home at your own pace is like hitting the lottery! You get to make your own schedule, collect a paycheck, and stay home with your children.
However, the biggest challenge is finding the perfect side hustle fit for your skills. Whether it's designing, writing, or even marketing — you're bound to find the perfect stay at home mom side hustle on this list.
What can I do from home to make money?
This is a question you'll need to sit down and brainstorm.
Because in all honesty, there are a TON of ways you can work from home starting today to make money. However, you probably won't be making the amount of money you need to sustain your day to day living.
Think about areas that allow you to make relatively quick money (while you work on your long-term plan):
For example as a blogger, a quick way to make some money would be by working as a Virtual Assistant (providing numerous amounts of services to other online businesses or bloggers)
You could sell a service or digital products (maybe you are great at creating digital planners, meal plan templates, etc…)
Could you provide an in-person service to people such as dog sitting or dog walking, baby sitting, etc…
For me, I ended up refinding my passion for writing! You see, when I was younger, I use to keep a journal and write multiple times a day. I'd journal my thoughts, write small stories, poems, etc… Turns out, writing is actually pretty therapeutic!
Can you think back to any hobbies or passions you lost along the way? What would happen if you picked them up again?
Side Jobs for Stay At Home Moms: Things to Consider
When I began looking for ways to make extra income as a stay at home working mom, I had to ask myself these questions:
How much time can I dedicate to another job or 'side hustle'?
How much money am I looking to make extra per month?
Where do my strengths lie – writing? photography? editing? proofreading? creativity?
What qualifications do I have (if necessary)?
Can I balance this workload while being a fulltime mom?
Can I invest any money at all into a new job?
I literally wrote down each one of those questions and answered them fully. It was then I decided I was going to END my search for stay at home mom job ideas and just start a blog for a hobby to share my journey as a new mom!
After writing for my hobby blog, I was approached by one of my Instagram followers asking me about a product I had mentioned on my stories and in my blog.
They were interested in purchasing and wanted to get it through me so I could receive credit.
At the time, I didn't know I could be making money from blogging! Once I did more research, I decided to jump in full force and haven't looked back.
From there, I was able to use my love for writing to provide support for new moms all over! The support I would find myself looking for late at night via our good friend, google.
My best advice when looking for work at home is to find what you love.
It should be something you can do daily without getting tired of it and use that to steer your search for stay at home mom jobs.
What jobs are good for stay at home moms?
Honestly, there are endless opportunities for stay at home mom jobs.
If you're someone with a specialty, degree or hold a specific background, you can definitely leverage that to your advantage!
Creating a helpful training program
Offering VA or Marketing Services
Personal Consulting (depending on your background)
If you're someone without training or who's been out of work for some time, it may be a learning curve to get back into things, but again the opportunities are endless!
With the list I'm about to share below, you will see there are countless ways to work from home!
How can a stay at home mom earn money?
Aside from finding a stay at home mom job, you can also use various apps or surveys to make small amounts of cash here and there!
For instance, I use the app Shopkick to earn credits and redeem them for gift cards at places like Target or Walmart.
This allows me to do my day to day grocery shopping, sometimes at no cost to me!
Other apps similar to this or where you get money back for shopping are:
Ibotta – earn $$ back on qualifying purchases just by submitting your receipt through the app!
Fetch – earn points that can later be redeemed for gift cards from various stores/brands.
Stay At Home Mom Side Hustles
Below, you'll find the extensive list of stay at home mom side hustles to help you work around your own schedule and make some extra money.
1. Freelance Writing from home:
You don't need much (if any) credentialing or education to become a freelance writer! One thing that will likely help, however, is if you have a blog or website to link back to some of your best work, like a portfolio!
One of the best ways to begin freelance writing is to find some pages or companies you love. Do they have a blog? Great! Chances are they are looking for contributors to write for them – that's where you come in!
You can check out an example of the off-site writing I've done for other sites as an example:
Writing is one of my favorite side hustles. As your writing skills grow, you develop strong copywriting abilities — you can start making some serious cash.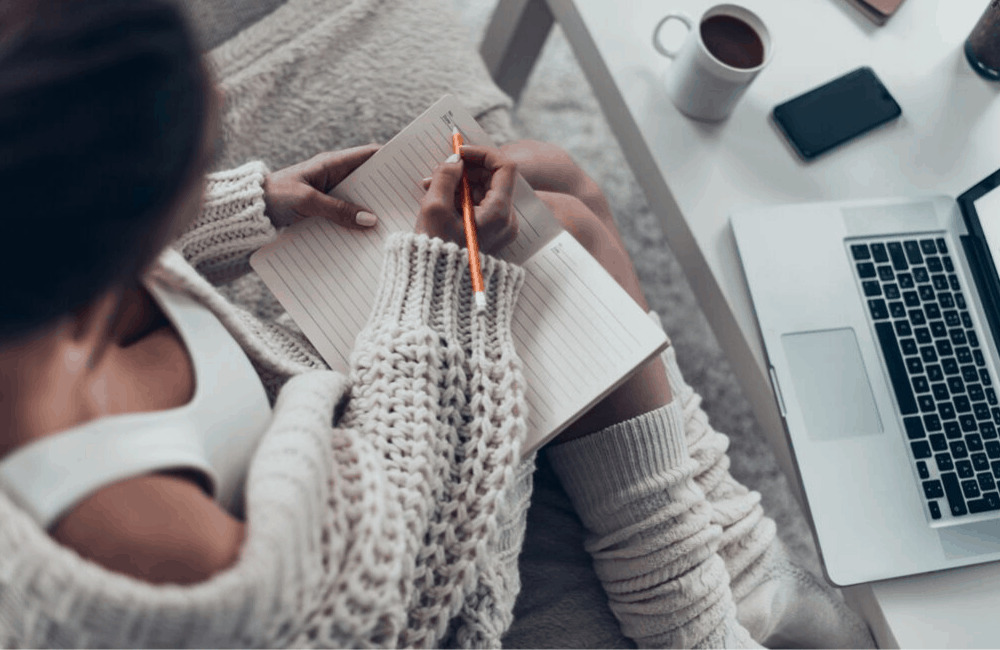 To help you out, and being that this is a MOM BLOG, I have linked below companies you can write for whether it's just to gain some traction or for generating income as a freelance writer!
BlogPaws – Are you a pet lover with animal experience? Check out BlogPaw & submit a paid contribution!
Freelance Mom – Guest post for Freelance Mom's site and get compensated up to $100 via PayPal! They do have specific guidelines you'll need to follow, but a great place to get started if you love writing!
Focus on the Family – If you have practical tips for parenting kids, this is a great place to write for! They pay $50 per accepted article, but be sure to read the additional guidelines!
ListVerse – A Non-mom/family specific page that will pay $100 for super cool LIST-styled articles! Check out the details on their page for more details.
FamilyFun – A Family magazine that pays $1.25/word on acceptance (length should be between 800 words-3000 words). They also have other sub-sections you can check out if it interests you!
Money Pantry – Money Pantry is an awesome and popular page for finding practical money saving ideas! If you have great frugal tips to share, you could earn anywhere from $30-$150!
Healthy Living – This popular magazine will pay up to $150 for an approved original article. You must read their terms for submission, but a great place to get an article published!
Mops Magazine – MOPS is a women empowerment focused magazine and blog outlet geared around women raising the world together. Check out their submission guidelines if you have parenting tips, DIY Tricks, creative home living advice, and more!
Stork Guide – Pays $50+ for accepted articles about How-To's for baby/pregnancy, or any helpful parenting/mom advice!
2. Start a babysitting or daycare service from home!
This option requires a bit more work to be done first. However, it is possible to run a daycare from home while still being a stay at home mom. You can check out this post HERE for more information!
3. Offer Freelance Editing Services
If writing isn't your strong suite, you can offer editing services instead! More often than not, successful bloggers and even freelance writers will hire an editor at some point to edit their blog posts, landing page copy, printables, etc…
4. Start a blog
Before I knew blogging could be profitable, I was writing as an outlet for myself and as a hobby! If you enjoy writing for a hobby like me, turn that hobby into money with a working mom blog! Not sure how to start a blog?
Try to brainstorm some things like:
What area are you an expert in? (what degree do you have, what do you do now or whats your professional background?)
What're you 100% passionate about?
– Think of a topic you can talk about all day long and never get tired of it. Is it baking? Cleaning? Saving money? Blogging will ONLY work if you find something you're passionate about. Something you can stick with for the long haul.
What can you talk about to ADD VALUE for someone else?
Once you determine your 'niche' and have a general idea of some article ideas, you're ready to start your blog!
First, you'll need to find a domain host to host your site.
This means you will be in FULL control of your site, which is really important if you want to make money off your blog.
Due to that, I highly recommend using NameHero. I've used them for quite a while and find their services easy to navigate and their customer service very helpful!
Then, you'll want to make a plan to make some money:
Some of the best ways to generate income through blogging as a stay at home mom job are by advertising, affiliate marketing, or by selling your own unique products!
Some of the people and guides I personally found helpful while starting my blog:
Carly from MommyOnPurpose has amazing step-by-step guides! One of my all-time favorites is her Free Starting a Profiting Blog Guide.
If you already have a blog or site and are trying to understand how you can generate some traffic, I would HIGHLY recommend Carly's Pinteresting Strategies Guide!
These are ALL the same guides I personally used and have been very pleased with the results. It's been A LOT of learning, but if you take it STEP-BY-STEP, it will feel much less overwhelming.
For additional help on how to start a blog check out this step-by-step post by Cate Rosales – a once motherhood blogger now bogging mentor and educator for the blogging community.
I've actually done some 1 on 1 calls with Cate since starting my blog and she's not only incredibly helpful but just very down to earth and personable. There's a lot that goes into understanding blogging. Once you understand the basics, the rest sort of falls into place.
However, having a solid business plan will be KEY to success if your ultimate goal is to eventually make money. Find your passion, stay in it for the long haul, and eventually, you'll be making your own schedule while staying at home with your babies!
If you have any specific questions, feel free to comment them at the end of this post and I'd be so happy to answer them!
5. Sell on Etsy
Do you have some crazy knitting skills? Maybe you can make some awesome DIY Faux Flower Bouquets!
No matter what your creative skillset it, you can sell your unique items online through a site like Etsy to make some extra income!
Not sure what or how to craft? Check out Bluprint! Your one-stop online place to learn how to craft & create almost anything!
I mean, if you can get paid to stay home to craft, be creative and make super cute items for your clientele, create a specialized program, the list goes on and on! I'm not sure it gets any better than that!
Need help coming up with ideas for your printables? Not sure what printables your friends and family will love? Printables By Number is a step by step approach to creating and selling printables to make money! Sign-Up Now!
6. Resell stuff on Poshmark
I found out about Poshmark when I had a bunch of clothes in great shape I wanted to sell. They have a VERY EASY app to use! You can list your items, sell your clothes and just like that make a couple of easy bucks on the side!
Use my code: ISSABAKER when you join so they know I referred you AND you'll get a $10 bonus credit to buy something from the store!
7. Become a virtual bookkeeper or virtual assistant
Becoming a virtual bookkeeper is possible AND you don't need any prior experience either! Most virtual bookkeepers start making around $13+ per hour
This is a great online bookkeeping resource that can help you get started if becoming a virtual bookkeeper interest you.
For virtual assistant type work – you can basically offer any service online to various companies or business owners depending on your specialty!
If you have marketing experience, utilize that for social media managing if you have any reception or client service background you can offer customer support type work.
For more about becoming a Virtual Bookkeeper or Virtual Assistant, check out these jobs here!
One quick tip for Social Media Virtual Assistants, you can use easy tools like Tailwind to schedule your client's Pinterest and Instagram posts!
Something that'll definitely come in handy when managing multiple accounts.
8. Become a remote social media evaluator
I personally heard of this through a podcast and hadn't ever heard of it before, so definitely look into it some more if it sounds interesting.
My understanding is that if you have any marketing experience that's a bonus, but that there are some companies that will hire social media evaluators to go through their social media manually to almost audit the account to make sure engagement is good, etc.
9. Look for remote customer service jobs you can do from home
Some companies like Amazon or even WeeSpring have posted remote positions involving customer service that you can do from home.
Though they aren't available all the time, it's good to sign up for them so that whenever a job does pop up that fits your criteria, you can be notified!
10. Have a background in teaching? You can be an online teacher or tutor!
If you're someone that has experience with a teaching background, you can become an online teacher or tutor through sites like VIPKID!
If you're not interested in actively teaching, you can use your background and experience to make programs or products to help kids learn! Depending on the grades and subjects you specialize in, ask yourself:
What kind of book or online packet can I make to help make learning more fun?
What're the common questions my students ask me in class?
What were my student's biggest struggles during class?
How can I use those questions and struggles to provide a service for them?
Whether you end up developing an online program or maybe just a small book, you can take those products and sell them online!
Personally, I love SendOwl. Sendowl is an online platform that allows you to sell digital products & services – but the best part is they make it SO easy for anyone who doesn't know where to start!
Regardless of how or what you end up doing to generate some income as a stay at home mom, just know it all always takes time.
Make yourself a game plan and identify your goals, your strengths and how much time/money you have to invest – then go from there!
I didn't end up working from home overnight and I didn't get this blog up and running overnight either.
Everything takes time and consistency, but YOU will get there mama! I know you will find something out there that speaks to your heart and allows you to stay home with your littles.
11. Babysitting
Since you already have a little one at home (maybe more), you can easily take a few courses to ensure you know what to do in the event of an emergency, get CPR certified & begin offering babysitting from your own home! These days there are many mothers looking for trustworthy sitters for their kiddos, that could be you!
12. Become a Pinterest Virtual Assistant
Pinterest VAs can take on a wide array of jobs. Such as scheduling pins, creating pins, selling pre-made templates, and much more.
If you have a lot of experience working within Pinterest — you can also do things like optimizing accounts, keeping up with the ever-changing algorithm, and making sure your clients stay relevant & continue to grow on the platform.
13. Become an organizer
If there's one things many moms struggle with, it's how to keep their homes nice and tidy when they have small kids, pets, and even large families.
You can offer one on one services where you specifically teach people how they can organize their home 100% tailored to their needs. You could even create a digital course featuring your step by step approach to keeping an organized, decluttered, home at a much cheaper price point.
Best jobs for moms with no degree
Fortunately, we live in a day and age where pretty much anyone can learn anything. That being said, even if you don't have a degree, there are still ample ways you can find some legit stay at home mom side hustles!
Anyone of the jobs from the list above would be doable.
If you're looking for more specific ideas or ways you can make money working from home or ways you can learn to be an expert, these job ideas/online courses can help:
Look into becoming a Virtual Assistant
Consider a remote customer service job online
Reference the above list for more ideas!
Now, you have a wide variety of stay at home mom side hustles you can start today to help make some extra money while being a full time mother. Which one of these stay at home mom side hustles sound the most appealing to you?
This article was updated on October 17th, 2021
Read more motherhood articles here: