Unbelievable Haakaa trick to unclog a milk duct [FAST]
This post may contain affiliate links that I may receive a commission from if you click & buy. In addition, the information on this site is NOT intended to be medical advice. See my full policy for more information.
Trying to find out what the magical Haakaa trick to unclog a milk duct is? If you've suffered from one too many clogged milk ducts, we'll help you UNCLOG those pesky ducts once and for all using none other than the Haakaa!
This little trick is one I've personally used when I briefly experienced the start of a clogged milk duct and let me tell you, IT WORKED…and it worked FAST!
The best part is, you hardly need any supplies (all of which you probably already have at home). Just make sure you grab your Haakaa handheld pump and the supplies listed down below!
Don't own a Haakaa yet? Grab this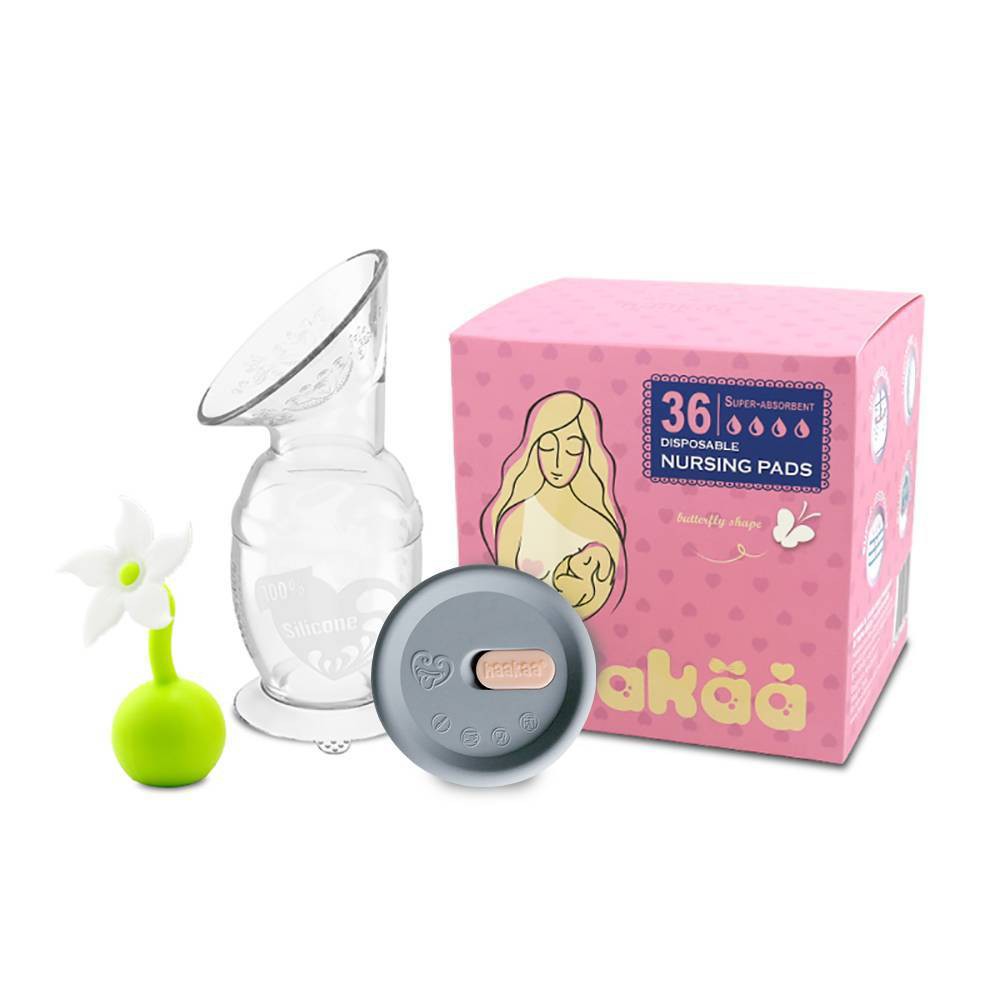 What is the purpose of a Haakaa Silicone Breast Pump?
The Haakaa is a 100% food-grade silicone breast pump designed to easily attach to your breast via suction to naturally (and easily) suction out your breast milk.

It's most efficiently used when breastfeeding baby. You can suction the Haakaa silicone breast pump onto the opposing breast to catch your let down while also suctioning milk if you plan to only nurse the baby on one side.

Another way to use this handheld breast pump is to use it AFTER breastfeeding.

Some moms greatly benefit from hand expression after a nursing session if the baby isn't emptying the breast. You can suction the Haakaa to your breast(s) while massaging the backed-up milk towards your nipple and into the Haakaa pump.

For help on how to use this nifty little silicone pump, the video below from youtube is very helpful in showing you how to set up and attach the Haakaa to your breast:
How to Use the Haakaa Breast Pump
If you've never used a Haakaa breast pump before I have good news. Using a Haakaa is very easy!

In order to make this milk clog hack work, you need to know how to use your haakaa breast pump efficiently first. Here are step by step instructions to help you use your Haakaa pump:
Fold the silicone flanges back
Squeeze the bottom (cylinder part) of your Haakaa (this will create the suction)
Align the opening of the pump to your breast ensuring your nipple is in the middle.
Gently release the squeeze while using your other hand to ensure the flanges securely stay on your breast.
Now that you know how to use the Haakaa breast pump, you'll surely be successful at busting that clog with the Haakaa hack.
How do I know if my milk duct is unclogged?
When using this trick, it's pretty common to visually see the clog come out. This typically appears as a 'thin stringy band of milk that slithers out into the Haakaa saltwater solution.

In addition, you should find that the tenderness, redness, and pain you've been feeling from the clog should start to go away within 1-3 days after busting the clog.

If it doesn't go away or worsens, you should contact your doctor or lactation consultant for advice.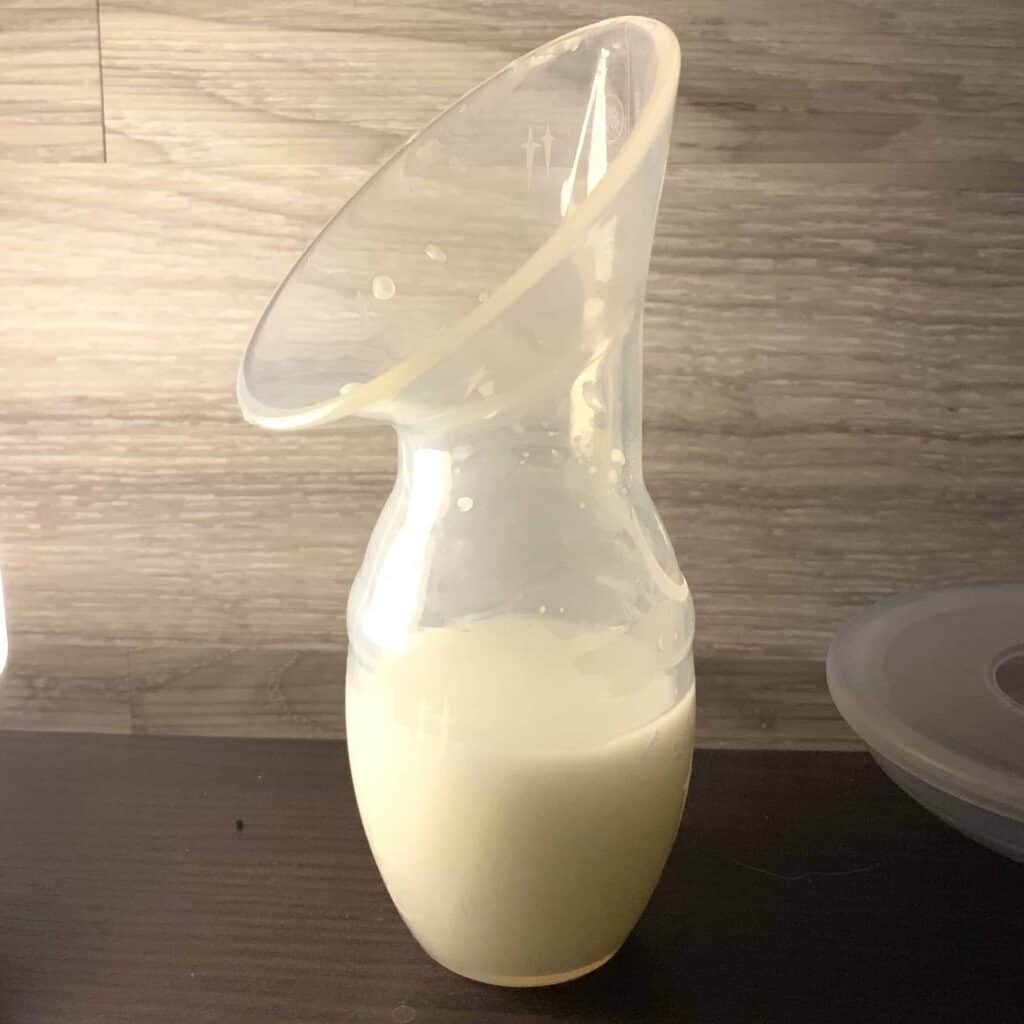 How to store milk from Haakaa
Breast milk obtained from your Haakaa silicone pump should be stored like any other pumped milk. This means your freshly expressed breast milk can be refrigerated for up to 4 days or frozen for up to 12 months.

You can store it in freezer bags or serve it up fresh in a bottle for your baby.
Unbelievable Haakaa trick to unclog a milk duct
As if this little travel-friendly pump wasn't already cool enough, this little trick will definitely leave you feeling relief AND thanking your precious silicone breast pump for days!

Have you taken a breastfeeding class yet? If you have yet to sign up, now is your chance to enroll in the most INFORMATIVE (and affordable) breastfeeding class from the comfort of your own home! Click here to reserve your spot today!
Step 1 – Fill your Haakaa Silicone Breast Pump with warm water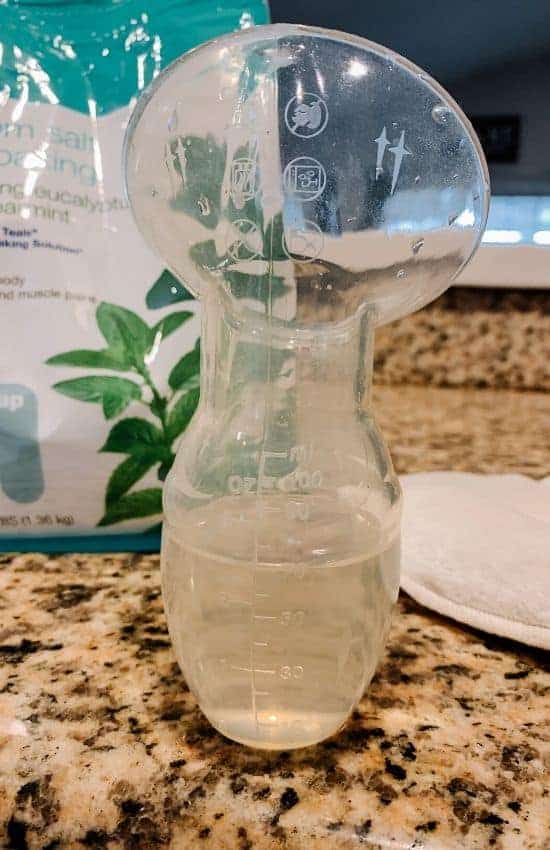 The trick is to fill your pump with enough water so that when it is attached to your breast, your nipple is submerged in the water. This is what is going to help draw out the clog AFTER you mix in the salt in the next step.
Step 2 – Mix in the salt
Mix in 1-2 tablespoons of Epsom salt. The addition of the Epsom salt will help actively draw out the clog in combination with suction.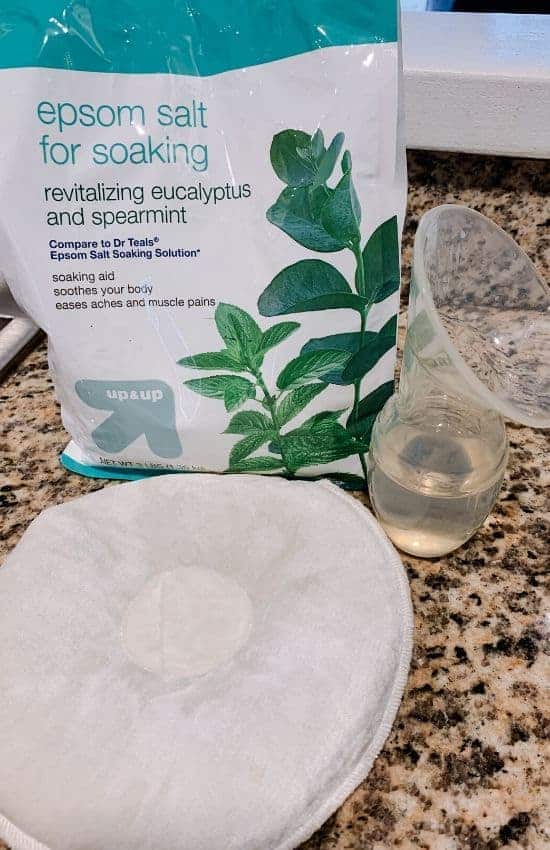 Step 3 – [Latch] Attach your Haakaa Hand Pump to your breast
Once you have the water and Epsom salt mixed, attach the Haakaa pump to your breast. Remember, nippled should be INSIDE of the water.

I also suggest massaging the affected breast BEFORE and DURING. Use a firm pressure to help push the clog towards and out of your nipple.

Other tips to help make this trick work for you:
You can also try applying heat to your breast by covering it in a warm compress while you try this trick.
You can try bending forward allowing gravity to help.
Massaging with the LaVie handheld breast massager to really break up and loosen the clog.
Be sure to repeat this process 3 times a day for 10-15 minutes per affected breast. Don't forget to also rinse off your breast with water after using this trick to make sure there's no 'salty' taste that baby may not like.
Other ways to use your Haakaa for engorgement
The Haakaa and Epsom Salt hack isn't the only thing your Haakaa handheld pump is good for. You can also
Use it simultaneously on the opposite breast while nursing your baby
One of the benefits of using a silicone breast pump compared to an electric pump is that you can easily attach it to the opposite breast while nursing your baby.

This will allow you to catch any of the let-down milk that leaks out but also to begin emptying your breast if you know your baby won't nurse on the opposite side after they're finished or if they won't fully empty your breast.

Ensuring you are completely empty after the feed you can help prevent from becoming engorgement.
Stimulate a let-down
If you find yourself having trouble stimulating a let-down pumping or nursing, try manually trying to stimulate your let-down milk flow instead.

Simply latch the pump to your breast, give it a few firm but gentle squeezes and let that milk removal begin.

This article was updated on November 6th, 2021
Have you used this Haakaa trick to unclog a milk duct?? Drop a comment & let me know!