Quick & Healthy Snacks for Breastfeeding Moms
This post may contain affiliate links that I may receive a commission from if you click & buy. In addition, the information on this site is NOT intended to be medical advice. See my full policy for more information.
If you're a breastfeeding mom, you're probably no stranger to the raging hunger that comes along with the task! However, it's important to make sure you're eating healthy snacks for breastfeeding instead of empty, non-nutritional foods.
Now you're probably thinking… what is a "healthy snack for a breastfeeding mom"?
Ideally, we want to be filling our bodies with as many nutrients as we can during this time.
Simply because – our bodies are working hard (using calories) to make milk for our little babes!
Think of things like vegetables, lean proteins, fiber, healthy fats, and whole grains! In addition, it's still a good idea to keep taking your prenatal vitamin if you still have em'.
If you don't have a prenatal, you could look into a vitamin such as Pink Stork's Total Postnatal + DHA vitamin for postpartum & nursing moms!
Lactogenic foods to increase milk supply
If you aren't aware of what "lactogenic foods" are, they're simply foods that support your milk supply and stimulate lactation.
Understanding the kinds of foods that will support and possibly increase your breast milk supply is important so that you can choose or make your own healthy snacks containing some of these foods!
Spinach, Kale, Arugula — Dark Leafy Greens
These dark greens are filled with micronutrients to help support lactation. Many containing lots of calcium, iron, and minerals in addition to being natural diuretics! This means they contain lots of nutrient dense value!
Barley & Oats
These grains contain a fiber called "Beta-Glucan" that can increase prolactin secretions. Prolactin is the hormone responsible for milk production. By eating these foods, you can not only maintain a healthy milk supply, but also increase it if needed!
A fun way to consume these foods would be in an easy overnight oats recipe or even a delicious lactation cookie!
Whole Flax Seeds
These nutrient packed little guys contain some healthy fats and estrogenic properties to help increase the quality of your milk and maintain your breast milk supply!
Asparagus
Asparagus contains an amino acid, known as tryptophan, which can help stimulate prolactin in turn leading to more milk production. However, it's also important to note that asparagus can also cause your baby to end up with some uncomfortable gas, so it's always important to eat in moderation or avoid this food if you notice baby being a bit fussier.
Legumes
Legumes (lentils, beans, peas) are a great food due to their omega 3 fatty acids. Yes, it can contribute to a healthy milk supply, but more importantly is that it helps baby's brain development as baby gets to drink up the nutrients through your breast milk.
Brewers Yeast
Brewers yeast is a fungus that contains 52% protein and lots of B-complex vitamins. Although needing to be researched more, many moms have reported seeing an increase in breastmilk production with the consumption of 3 tablespoons/day.
Healthy Snacks for Breastfeeding Moms
Now that we covered some of the healthy food items you should be incorporating into your diet, I wanted to share an AMAZING breastfeeding meal plan created by a lactation educator!
Unfortunately for me, I had a very low milk supply and always struggled to keep up and I only wish I had heard about this meal plan for breastfeeding moms sooner.
Without any more waiting, lets take a look at some of my FAVORITE snacks for breastfeeding moms!
Rice cake topped with nut butter & fruit
This snack is great because you can travel with your rice cakes without worrying about perishables and use little travel packs of various nut butter as a spread!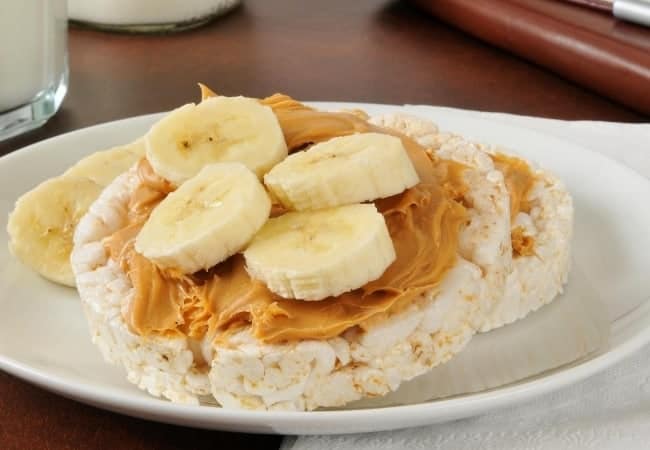 The fruit is totally optional, but I absolutely LOVE adding in micronutrients to my snacks whenever I can!
Almonds & Cheese
Again, another awesome on-the-go snack! Grab a handful of almonds with some diced-up cheese or string cheese and enjoy a healthy little snack loaded with some protein and healthy fats!
Breastfeeding Smoothie
If you don't have time to sit down and snack or enjoy a meal, making a breastfeeding smoothie is a great way to pack in some nutrients and calories!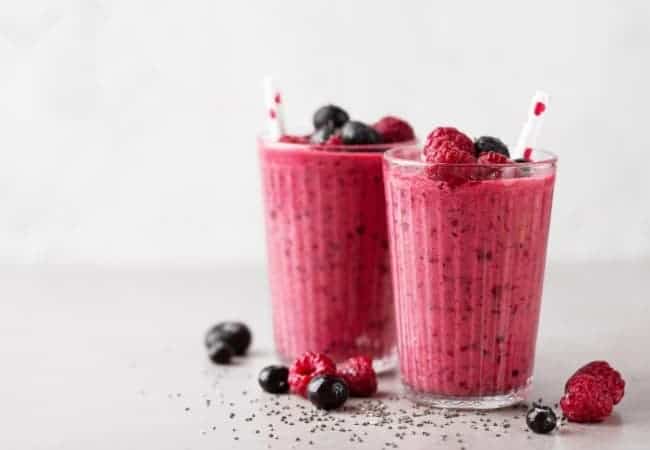 Here's some ideas on how to make your own breastfeeding smoothies:
Veggie Muffins
These little nutrient-dense veggie muffins are currently a major stable in my snacking regimen!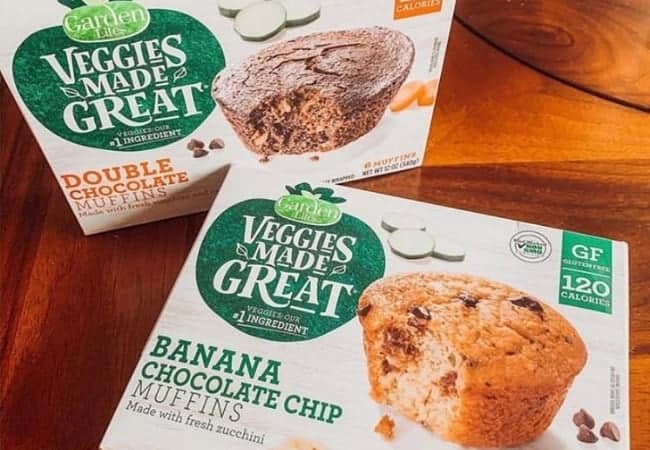 I love that they're made out of veggies, easy to digest, TASTE DELICIOUS, and take less than 1 min to warm up to snack on! You can also travel and take them on-the-go making them what I consider a very well rounded snack 🙂
Lactation Cookies
I know what you're thinking…cookies are healthy?! Well, if you swap out some simple ingredients you can definitely pack em' with a punch of health!
Here's a few of my favorite recipes (not my own) I've tried:
If you're more of a "watch and cook" kind of mama, here's a video of a cookie recipe I tried with my first baby!
When baking any of these cookies, just remember it's a small-time to commit to making a yummy snack, but they'll be ready to snack on in abundance once you're finished!
Chopped Chicken Arugula Salad
I absolutely LOVE this salad. Bonus points for having loads of leafy greens, protein and loads of micronutrients!
I usually prep 2-3 days' worth of this and separate it out into smaller on-the-go containers.
The recipe I like to use is:
Thin sliced apples or strawberries
1 bag of pre-mixed Arugula/Spinach (you can also buy them individually and wash/prep them yourself)
Light vinaigrette dressing
Simply mix it all together and enjoy!
I hope these recipes and meal ideas are helpful in making your food selection easier while breastfeeding!
Remember, it's so important you load up with nutrients to maintain a healthy breast milk supply, and these recipes above are an excellent place to start!
Read more breastfeeding articles here:
Which easy to prepare & healthy snacks for breastfeeding moms are your favorite?