This post may contain affiliate links that I may receive a commission from if you click & buy. In addition, the information on this site is NOT intended to be medical advice. See my full policy for more information.
You have little to no time these days to keep up with your skincare. You also have no idea which skincare products are safe to use during postpartum or if you're breastfeeding. Don't worry, we're talking ALL things postpartum skincare today!
It didn't take long until my perfect pregnancy glow disappeared after birth. It also didn't take long before the breakouts started popping up left and right all over my face.
It was pretty embarassing. I hadn't had a breakout this bad since I was a teenager, so what gives?
Well, come to find out, those pesky pregnancy hormones, typically progesterone can have little something to do with it.
The good news, however, is wish a solid postpartum skincare routine you can nip these annoying changes in the butt fast.
Here's what you can expect in a simple, but good skincare routine:
Use a gentle cleanser to wash your face.
Apply a toner to help minimize your pores and absorb any excess oils.
Use a Vitamin C Serum during the day.
Moisturize & Apply Sunscreen like there's no tomorrow – keeping your skin hydrated and protected from the sun is crucial to healthy skin.
Now that you have a better idea of what a pretty general but good skincare routine looks like, let's talk a little bit more about what kind of changes you can expect postpartum and which products work best to combat them!
Postpartum Skin Changes to Expect After Pregnancy
Acne
Due to the rise and fall of your hormones, it's no surprise acne shows up after pregnancy for so many moms.
In fact, many moms experience annoying breakouts around their chin, neck, and sometimes even back!
The tricky part is finding products you can use to combat acne that won't be too harsh on your skin if you're breastfeeding.
For breastfeeding moms, aim to use gentle, more natural-based products like lavender or chamomile to help reduce any inflammation and irritation.
For non-breastfeeding moms, you can try products with salicylic acid or benzoyl peroxide.
Simple Postpartum Skincare Tips
Because your hormones are a big factor in the skin changes you'll experience throughout pregnancy and postpartum, these postpartum skincare tips can help keep your skin as clean, radiant, and soft as possible!
1) Go back to the basics.
Sometimes, keeping your routine simple and to the point can work a lot of wonders as your body is recovering after birth.
Plus, let's be real, most moms don't have the time to commit hours to their skincare routine.
So, stick with the basics (a face wash, toner, serum, and moisturizer) to get yourself started on the right track.
2) Don't go to bed with makeup on.
That's right, do NOT go to bed with a bunch of makeup on your face. If your goal is to unclog those pores and get your skin back on track, you need to keep it clean.
Obviously, moms don't have a ton of time to spend scrubbing their face all day long, so you can grab one of these handy face wipes to clear off any lingering makeup and oils stuck on your face to save some time.
Once you wipe, follow up with a toner to ensure you got as much as you can off and then moisturize as usual.
Again, if you can wash your face before bedtime, DO IT! However, if you're caught up with baby and simply don't have the time, a wiped face is much better than a full-on makeup face before bed.
3) Use Sunscreen.
The most obvious reason for using sunscreen is that it helps to protect your skin from the sun's harmful UV rays it emits.
BUT, when it comes to keeping the skin on your face looking young, fresh, and hydrated, sunscreen plays a big role.
Sun damage can cause a lot of problems (especially when you already have your hormones working against you) such as:
Melanomas (a common form of skin cancer)
So, with that said, don't skip the sunscreen!
Mineral sunscreens like Earth Mama's Tinted Mineral Sunscreen Lotion work great to protect your sensitive skin while keeping your skin free of any unnecessary toxic chemicals. Definitely my top pick for pregnant and postpartum moms! They also make a tinted sunscreen stick that is GREAT if you're ever on the go!
4) Moisturize, moisturize, moisturize.
Do you know why we should be moisturizing your skin daily? You know, besides the typical "to keep it hydrated" answer?
Well, moisturizing your skin is actually a pretty crucial part to helping it remain in excellent health over time, including during and after pregnancy.
Here's a few reasons it's absolutely CRUCIAL to keep your skin hydrated on the daily:
It can help minimize the look and slow down the process of aging.
Helps to prevent acne (by properly hydrating your face, your skin will not need to overcompensate by creating more oils, instead, it can relax because it's properly moisturized.)
Prevents dryness and dry patches.
Now that you know about these incredible benefits of keeping your skin moisturized, will you be making it more of a priority?
5) Try to prioritize your sleep.
Yes, rest is also important when it comes to your skincare. Ever notice those lovely big dark bags under your eyes? Yup, you can thank that lack of sleep setting in.
Now, as a new mom, you don't have all the time in the world to sleep in. However, if you can sneak in some naps or ask your partner to help with some of those late-night feedings, that might be the extra oomph of rest you need for your skin to reflect that change.
6) Avoid exfoliants (for now).
You're probably wondering why you'd skip the exfoliants right now, but it turns out, some can be a little too harsh (especially if you have sensitive skin) and cause more irritation.
So, instead of trying to scrub away the impurities, try being a little gentle with them instead.
7) Stay consistent with your routine.
I cannot emphasize how much consistency will be key to seeing the results of your skincare.
When I started following a new postpartum skincare regimen about 2 months after my son was born, I was so bummed that after 2.5 weeks I still wasn't seeing a ton of results to get rid of my acne and help reduce my oily skin.
It wasn't until around the 5th to 6th week that I started noticing a dramatic difference.
Just like anything else, your skin will need time & consistency to adjust to your new routine until you see the results you need.
8) Use a jade roller – it'll be your best friend.
If sleep isn't on your side as a postpartum mom, which likely is the case, you can grab one of these inexpensive jade facial rollers online, stick it in the fridge and let the cool stone help minimize any inflammation on your face.
It works exceptionally well on those puffy eye bags!
Best Postpartum Skincare Products For Your Face & Body
I know you're probably wondering which products you SHOULD be using now that you have quite a few tips to implement into you skincare routine.
Well girl, I'd never leave you hanging! So here's my favorite postpartum skincare products for:
Face Wipes (because sometimes mom life doesn't always let you cleanse at night)
Cleanser: Cetaphil Gentle Skin Cleanser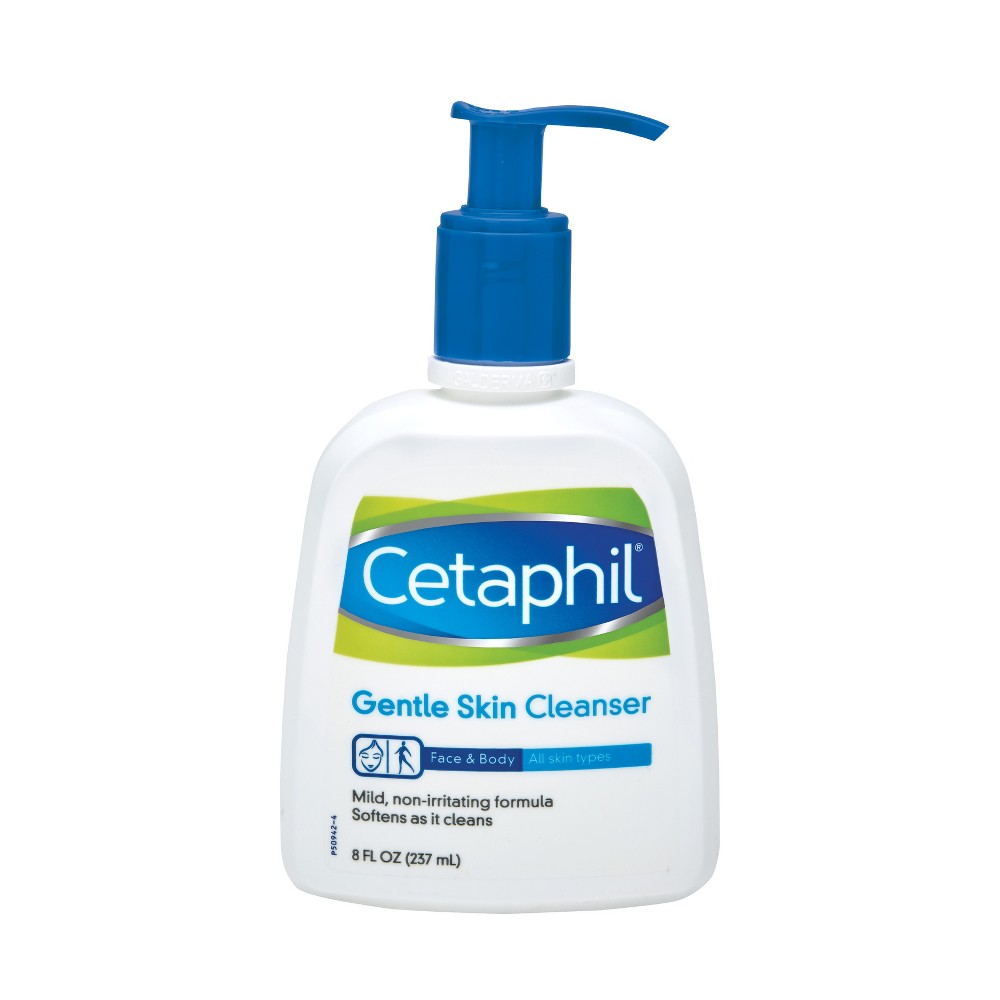 You might find this surprising, but Cetaphil's Gentle Skin Cleanser is a simple all-around cleanser that will wash off all the dirt without irritating your skin. It's also a very affordable option and one you can pick up at your local Target, Walmart, or even order from Amazon.
Toner: Thayers Witch Hazel Alcohol Free Original Toner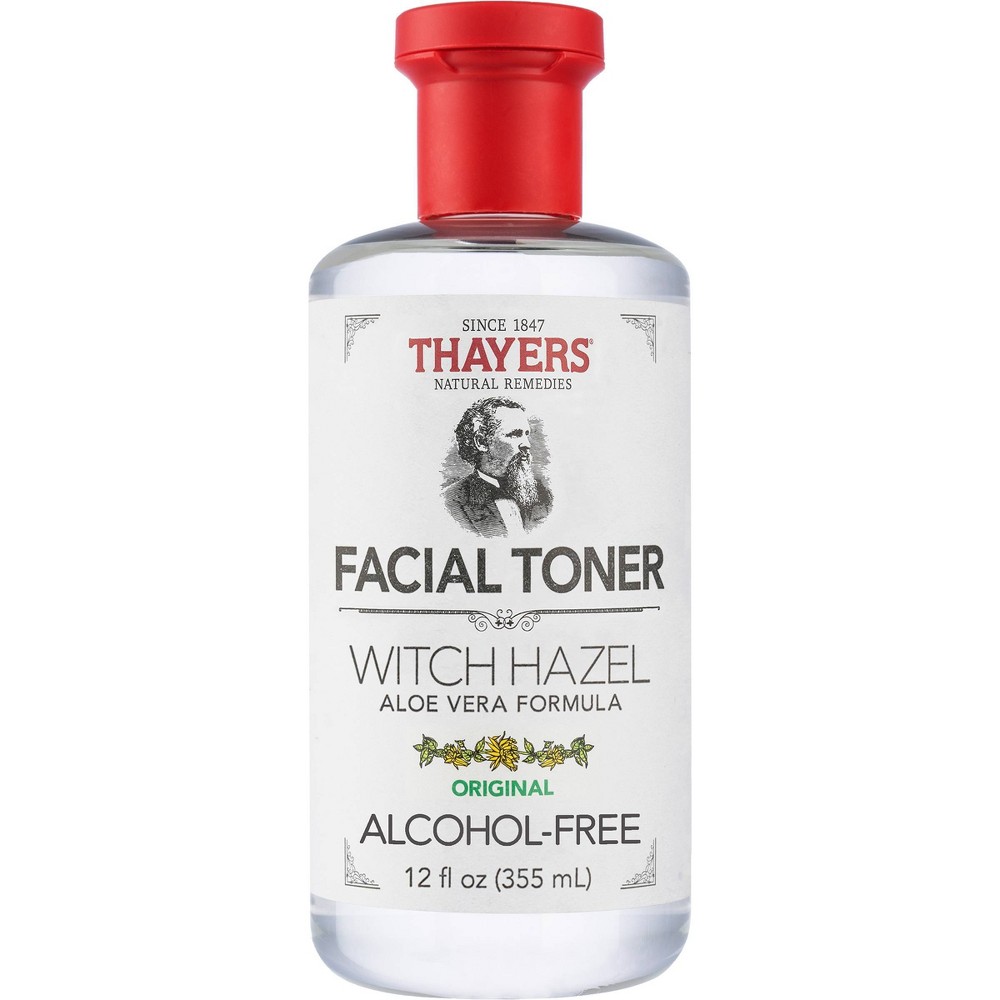 I've used Thayers Witch Hazel Toner for the last 3 years and have no complaints. You literally cannot go wrong with this cleansing and calming formula. Plus, you get a pretty hefty sized bottle at a very affordable price.
Moisturizer: Belli Healthy Glow Facial Hydrator
Belli Beauty's Healthy Glow Facial Hydrator is one of my all time favorite moisturizers ever.
I'm so glad I learned about their brand during my 1st pregnancy. What I love most is their moisturizer combines vitamin C with a bunch of antioxidants for your skin.
You're left with a lightweight moisturizer that doesn't clog your pores and will leave your skin feeling very hydrated.
Sunscreen: Earth Mama Tinted Mineral Sunscreen Lotion
Earth Mama's Tinted Mineral Sunscreen is amazing because it's free of harsh toxic chemicals and it comes in two SPF options 24 or 40 to protect your skin from the damaging sun.
Their products are literally formulated to be safe for pregnant and postpartum mothers which is another reason they're my top pick of skincare products for moms.
Vitamin C Serum: Paula's Choice C15 Super Booster or TruSkin Vitamin C Serum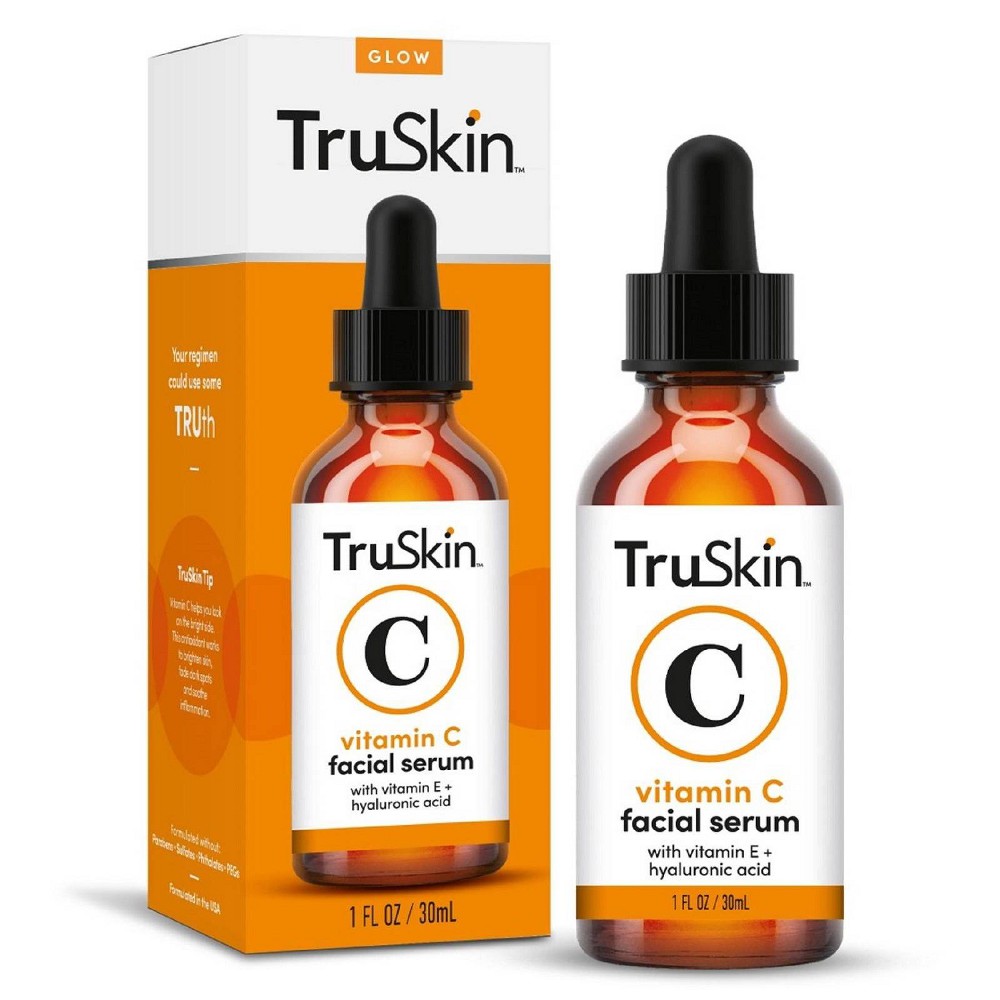 Most vitamin C serums will cost an arm & a leg, however, these two are both very budget-friendly and great quality serums.
Depending on your current skin complexion, you may have better luck with one over the other. For instance, I prefer Paula's Choice C15 Serum because I find my face feels a little more oily after using the TruSkin Vitamin C Serum.
Like I said though, both are a budget-friendly option that can work wonders on helping your skin clear up and balance out.
Lightweight Makeup: Juice Beauty Stem Cellular CC Cream
I absolutely LOVE Juice Beauty's CC Cream! Not only does it help even out my complexion nicely, but it's also a very lightweight formula that lasts most of the day without clogging your pores.
Face Wipes: Burt's Bees Sensitive Facial Cleansing Towelettes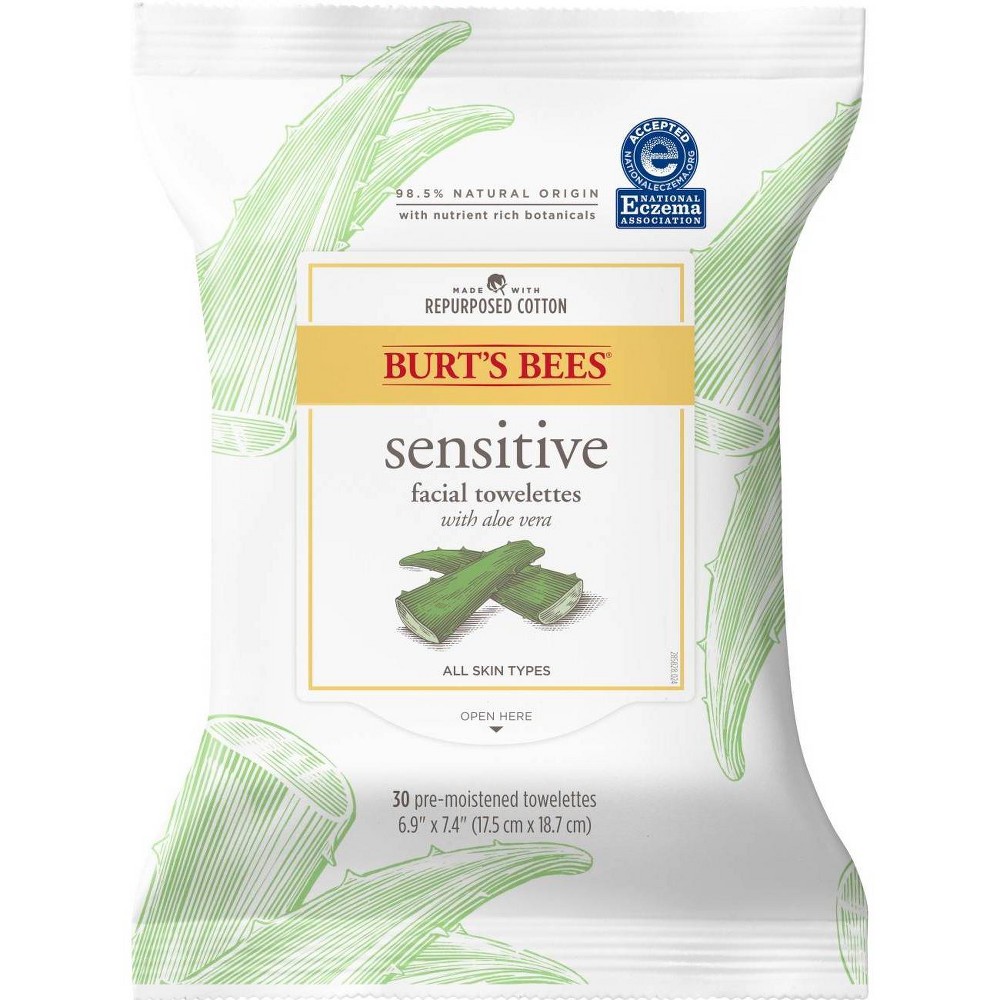 These Burt's Bees Sensitive Facial Cleansing Towelettes are great at wiping off your face at the end of the night without leaving any built-up residue on your face. They're also oh-so-soft, which is just another bonus.
Looking for more Postpartum tips and support? Check these out: